Tips and tricks
Gifting at its finest. During the holidays, consider buying Aldi's gift cards for Giving Trees and other gift donation moments. A truly useful yet meaningful gift!
Aldi won't break the bank.Use Aldi's gift cards to budget your spending-- you might be surprised by how far it stretches.
Find out more about Aldi gift cards
Where are Aldi gift cards sold?
Aldi gift cards are sold at participating retailers, including Gift Card Granny! You can also buy them at Aldi stores.
Do Aldi's gift cards expire?
Aldi gift cards do not expire as long as there is a balance over $0 on your account. Check your state's government website to see if you live in a state where unclaimed gift card funds are collected by the state as unclaimed property.
We urge you to use your Aldi gift card promptly. This way, your gift card funds remain yours.
How do I check the balance of my Aldi's gift card?
Please have your gift card ready when you check the balance. You can check your Aldi's gift card from Gift Card Granny here. You can also check the balance an Aldi store or at Aldi.com.
Are Aldi gift cards reloadable?
Absolutely! However, if you allow your Aldi gift card to dwindle away to $0 for over 30 days, it will be deactivated.
How much can I get a gift card for?
Aldi offers traditional gift cards only-- they do not offer e-giftcards at this time. You can purchase an Aldi gift card in $5 increments, up to $100.
What if I want to place a corporate or large gift card order?
Aldi is happy to assist with large gift card orders! Please mail the following: the desired gift card order quantity with desired values, return shipping address, contact information, a business check, and details on any restrictions you desire to place on how the gift cards may be spent. Mail all of this to: Aldi Fulfillment Center, 1750 East Main Street, Suite 201, St. Charles, IL 60174.
How can I redeem an Aldi gift card?
You can redeem your Aldi gift card inside Aldi stores. If the total cost of the purchase is more than the amount of the gift card, you will be expected to cover the difference with another form of payment. Aldi welcomes cash, most major credit and debit cards, and EBT and Link cards, Apple Pay and Google Play. Personal checks are not acceptable forms of payment.
Can I use my Aldi gift card online?
Aldi gift cards can be used in store to pay for all or a portion of purchases. Aldi gift cards may not be used to purchase other gift cards.
How long is my Aldi gift card good for?
Your Aldi gift card is good forever, unless you have a $0 balance for over 30 days OR live in a state with unclaimed property laws that specifically refer to unused gift card balances. Refer to those laws for more information.
If I lose my gift card, can I get it replaced?
You are responsible for your gift card. Lost or stolen cards will not be replaced. Please care for your card as if it were cash.
About Aldi
Aldi is the world's oldest discounter-- since 1961 in Germany, they've been providing customers with quality groceries at the lowest possible cost. Their grocery store layout is as simple as their mission-- no more than five aisles, with all of the essentials and weekly specials easily found in their designated areas.
Aldi is a very no-frills kind of grocery store. They carry mostly their own brand of items and very few name brands. They rigorously compare the taste, value, and quality of their own brand against name brands to ensure that while you may not have a large variety of each item-- you certainly will have the best.
They also work with farmers-- both national and local-- in order to offer excellent produce that's in-season, including organic crops, USDA Choice meats, and gluten-free items.
Here's how Aldi can keep your wallet happy: volume purchasing, exclusive products, Aldi finds, and no hidden costs. Volume purchasing means that Aldi focuses on providing the most commonly purchased grocery items, which makes for a quicker shopping experience since you're not wasting time searching through obscure items for the one basic thing you need. More than 90% of Aldi's products are the company's own brand, which means they are tried and tested to be as good as-- or better than-- their name brand brothers and sisters. Their Double Guarantee means that if you try and don't like it, return it for a full refund AND a replacement product!
Aldi Finds feature both grocery and non-grocery items that are at a majorly reduced cost. Non-grocery items tend to rotate with the season. And their no hidden costs means that because they don't allow extras like banks or pharmacies, their costs are lower.
In America, Aldi now exists in over 30 states with more than 1,900 store locations and 25,000 employees. The only thing growing faster than Aldi's is the savings that they pass on to you!
Comments about Aldi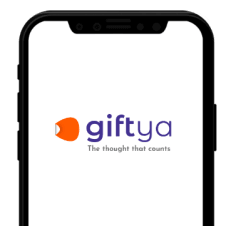 Looking for a new way to gift?
Text friends an egift card in any amount, to any national or local merchant in the U.S., within seconds.
Send a GiftYa