Tips and tricks
Save and become an IPIC ACCESS member! If you're heading to the movies often, you should consider the IPIC ACCESS membership. You can enjoy exclusive membership prices for your favorite movies, with up to $10 off your tickets! Not to mention plenty of other perks.
Find a location near you.You can explore all IPIC Theaters on their website and decide which location is most convenient for you.
Extra savings. If you go to www.ipic.com/shop, you might find some more promoted discounts that you could take advantage of. These promotions only last for specific periods of time, so you would need to act fast!
Answers to your questions about iPic Theaters gift cards
What's special about IPIC Theaters?
Most theaters offer candy, popcorn, and sodas, but at IPIC Theaters, you can get gourmet options. And for those who are of age, alcoholic beverages are sold. You also have the option of choosing your seats before hand, just so you can make sure you'll be most comfortable. It's an upscale movie experience with a hard working servers and a relaxing atmosphere. It's a great place to spend a Friday night with your family, friends, or a date.
Some locations also do a little more than just show movies-- they feature live performances, book signings, and other art-related content. IPIC Theaters want to bring people together and develop a community.
How old do you have to be to go to an IPIC Theater? Is it expensive?
Some people think that because IPIC Theaters sells alcoholic beverages and is more upscale than its competition that they may be only 21+. IPIC Theaters, however, is kid-friendly and encourages families to come and have a fun time. For the same reasons, some people might believe IPIC Theaters are expensive among their competition-- but, again, they are wrong. IPIC offers moderate pricing that you can only truly improve with a gift card.
Where can I get a IPIC Theater gift card?
Since everyone loves a good movie, a gift card is always a great present. You can find IPIC Theater gift cards on their website, or through participating retailers. Through their website, you can only get a physical gift card, but you can send it with a message to whoever you'd like. eGift cards work for buying tickets, but do not count for any food or beverage purchases.
How much can I load my gift card with?
On their website, IPIC Theaters allows you to reload your card with up to $500. Now that is a lot of movies.
Where can I use an IPIC Theater gift card?
Of course, all IPIC gift cards can be used to buy tickets for that movie you wanted to see, as well as at affiliated restaurants (Tanzy, City Perch, Tuck Room & Tuck Tavern).
Is there an expiration date for my gift card?
You don't have to worry about gift card expiring with IPIC Theaters. But if you lose it, or if you have any questions about it, it's best to contact them at this number, 630-378-8035, and see what they can do.
Where can I check my gift card balance?
Sometimes you're not sure if you've used your gift card at all, or if you only have enough to pay for your popcorn. That's okay! Discover all the ways to check the balance of your iPic Theaters gift card.
About iPic Theaters
Founded in 2006, IPIC Theaters is all about turning a commodity into an extraordinary experience. They're all about community and comfort. Every customer enjoys luxury with their food and drink selection, fully reclining seats, and happy-to-help staff. Anyone can have a high-class experience and enjoy a new movie at IPIC Theaters.
Comments about iPic Theaters
You may also like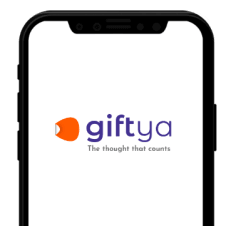 Looking for a new way to gift?
Text friends an egift card in any amount, to any national or local merchant in the U.S., within seconds.
Send a GiftYa