Tips and tricks
Sign up for the newsletter. Create an account on Louis Vuitton's website to enjoy added benefits.
Check the app. Downaload the Louis Vuitton app for personalized product suggestions and smart and chic tech capabilites with the LV Finder.
Answers to your questions about Louis Vuitton gift cards
Where can I use my Louis Vuitton gift card?
Louis Vuitton has locations across the globe, which gives you 460 stores to shop in. Spend your gift card balance in store. Find your closest store using Louis Vuitton's service "Locate a Store" on their website.
Where do you buy a Louis Vuitton gift card?
Louis Vuitton does not sell gift cards online or over the phone. In order to get a gift certificate from Louis Vuitton, you must enter a store to purchase one. The gift certificate you receive in store will be handwritten on paper with the receiver's name and certificate value. On the back of the certificate will be printed out information, and the certificate will be packaged in a flat box or envelope.
Can I purchase a Louis Vuitton eGift card?
Unfortunately Louis Vuitton eGift cards are not available.
How does the Louis Vuitton gift card work?
The Louis Vuitton gift card works like cash that you can use in stores. Once you've made your selections for purchase, give your gift card as a form of payment. Don't worry if your purchase exceeds your gift card balance -- once using your gift card, you can pay the remaining cost with your choice of payment of cash or credit.
How can I check the balance of my gift card?
You can visit your local Louis Vuitton store and ask an employee for the balance remaining on your gift card. You can also call the store to ask after your balance. They will need your gift card, or the information on it, to check your balance. You can also go to Gift Card Granny to check online.
What Can I Do If My Louis Vuitton Gift Card is Lost?
Call Louis Vuitton to inform them of the misplaced card. It is not guaranteed they can replace the missing balance.
Is There an Expiration Date for My Gift Card?
This gift card does not expire, so hold onto it as long as you like. Although as irresistible as it is, I'm sure you won't be holding onto your gift card for long!
Am I Able to reload my gift card?
The gift certificate you receive in store of Louis Vuitton is not reloadable. So in order to get a gift certificate with a larger balance, visit your closest Louis Vuitton to purchase another gift certificate. Or go online to Gift Card Granny for a new and replenished gift card that is ready to hit the shops.
About Louis Vuitton
Louis Vuitton is a French fashion house that has stores around the globe, selling luxury retail. The company is well-known in the fashion industry for their luxury accessories including sunglasses, handbags, shoes, watches, and jewelry. Louis Vuitton was founded in 1854 and is headquartered in Paris, France. From 2006 to 2012, Louis Vuitton was named the world's most valuable luxury brand, with stores operating in 50 countries.
Louis Vuitton doesn't have to be just an in-person experience. Louis Vuitton's website allows you to browse products, and even purchase your select items online! The website helps you find what you want online, and then lets you know what in-store locations your chosen products are available in. Try purchasing with next day collect-in-store, so you can visit your local Louis Vuitton to pick up your order and avoid the shipping fee. The Louis Vuitton website will help you find the perfect gift for your loved one. Gifts range from fragrances, accessories, and shoes to jewelry, handbags, and timepieces. Louis Vuitton products can be personalized so your gift is not only of high quality, but also holds sentimental value.
Comments about Louis Vuitton
You may also like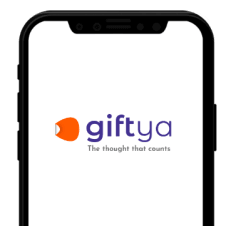 Looking for a new way to gift?
Text friends an egift card in any amount, to any national or local merchant in the U.S., within seconds.
Send a GiftYa