Your Massage Envy gift card questions - answered!
What's the difference between an eGift card and a normal gift card?
In terms of the value you're getting for your money, there is no difference. The difference is the format in which you receive credit for a Massage Envy store. An eGift card is usually delivered by email and is an online file that can be printed out at home. A physical gift card is the rectangular piece of plastic we normally picture when we think 'gift card,' perfect for stocking stuffers or special occasions. Either one can be used for appointments or merchandise at a Massage Envy location.
Can I send an eGift card as a gift directly to another person?
Absolutely! When ordering an eGift card, you can customize what the email will look like with special templates for all different occasions like birthdays, weddings, and holidays. You can send the card directly to the gift recipient's email address with a special message just from you! Make sure you send your gift to an active email account that your recipient has access to, or you gift card may be lost.
What can I buy with a Massage Envy gift card?
Massage Envy locations offer body massages, facial health sessions, skincare products, and more. Your gift card will be accepted at any official Massage Envy location and can be used to purchase services, pay gratuity, or buy merchandise to take home. Check out Massage Envy's location tool on their website to find a location near you to start enjoying the relaxation your gift card has to offer. You can also view a full list of Massage Envy's 1000+ locations by state here.
Can I check the balance of my gift card?
Yes! If you purchased your gift card online, you can head over to Massage Envy's website and click on the tab 'Gift Card Support.' From there you can click on the option 'Check Gift Card Balance' and follow the screen's instructions. You will need to know the code on your gift card and the email address you used to purchase the card.
If you purchased a physical card at a Massage Envy location, you will need to visit any Massage Envy location to have the balance checked in person. It does not need to be the same store where you bought the card; any Massage Envy location will be able to check the balance of your gift card for you. You can also check it here at Gift Card Granny!
I haven't gotten my E-gift card in my email inbox yet. What can I do?
You can visit Massage Envy's website to get support with an E-gift card. Click on the tab 'Gift Card Support' and click on 'Resend an E-Gift Card.' From there, just enter the email address you used to purchase the gift card and you should be all set. If you have any more trouble with your gift card, Massage Envy recommends you contact them at their email address.
How can I purchase a physical gift card?
Head to any Massage Envy location to purchase a physical gift card. You can view a list of locations by state here or visit this link to search your zip code for a store. If you'd prefer to have a full-value gift card delivered directly to your email inbox or the inbox of a loved one, consider purchasing an E-gift card instead. The value for your dollar is exactly the same, and there is no extra charge for email delivery.
What is a Massage Envy membership?
With a Massage Envy membership, you can save money on services and products by paying a flat rate each month for your membership. As a member, you will get a 60-minute massage, stretch, or facial session each month, as well as a personal discount for Massage Envy products and services. Massage Envy also offers a referral program and the ability to use your discount at any location in the United States. Visit the Massage Envy website to view specific terms and conditions of membership. To purchase a membership, visit the Massage Envy website's location tool to find a store near you.
About Massage Envy
Massage Envy, founded in 2002, describes itself as a company focusing on wellness. The company has opened over one thousand locations in the United States in all states but one (Wyoming, the least populous state in the union) and Washington D.C. Their locations offer facial health and skin care sessions, therapeutic massages, and full-body stretches. They boast over 1.65 million members in the U.S. and employ about 35,000 massage therapists and aestheticians. For more information about Massage Envy, visit the About Us page on their website.
Comments about Massage Envy
You may also like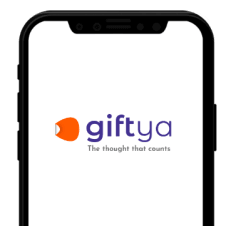 Looking for a new way to gift?
Text friends an egift card in any amount, to any national or local merchant in the U.S., within seconds.
Send a GiftYa