Tips and tricks
Get approved for a Newegg Credit Card. With a Newegg store credit card, you can purchase for your items with convenient monthly payments, get exclusive offers, and receive alerts to sales before anyone else.
Download the app. For easy shopping on the go, you can still find all the products you're looking for with the Newegg app. You'll be able to track your orders right from your phone, and, not to mention, have access to deals, just for Newegg Mobile.
Look at their Certified Refurbish Outlet. Do yourself a favor and check out Newegg's outlet section with discounted items! Products have either been refurbished, on clearance, or are just discounted for your savings. All refurbished items have been inspected and repaired by technicians so that you get the most for your money.
Shell Shocker daily deals. Everyday, Newegg has about ten products with amazing discounts that can be up to 50% off. If you see something you like, you have to act fast, it'll be gone tomorrow!
Questions and answers about Newegg gift cards
Newegg sells gift cards?
Yes! Since there aren't many places you can get their gift cards, you probably weren't sure if they really had them. But they do! They have four different kinds of gift cards: Newegg Gift Cards, Promotional Gift Cards, Store Credit Gift Cards and Customer Care Gift Cards. The Newegg gift card is probably what you're looking for, whether for yourself or to give to someone as a present.
Where can I get a Newegg gift card?
If you want to combine the savings from their outlet products, to the Shell Shocker deals, a gift card is the best way to save. Newegg gift cards can be found on their website and through participating retailers, like Gift Card Granny! Here, you can get the card on a discount to really save on all your purchases.
When you purchase your gift card, you'll get it electronically via email. You can send it to yourself, or to someone else, and are sent within two hours (unless you indicate a later delivery date).
How do I redeem my gift card?
Congratulations on your gift card! Since Newegg is an online retailer and doesn't have any physical store locations, you can redeem your gift card at check out online, or on the mobile app. On any one purchase, you can apply as many gift cards as you want, too. You just can't use a gift card to purchase another gift card. No gift card cannibalism. Gift cards are also not redeemable for cash.
Will my gift card expire?
No, your Newegg gift card will not expire-- and you don't have to worry about a dormancy fee. You can use it whenever you want and the value won't go anywhere. You can't reload, or add any more credit to, existing gift cards. So, if you've finally used up the one you have, you're going to have to buy another-- and why not get it at a discount on Gift Card Granny?
Where can I check my gift card's balance?
We all forget if we've used a gift card sometimes. If you aren't sure about your Newegg gift card, you can visit their website and check your balance. Just go to where you purchase a new gift card, and there will be a link to where you can check on your old cards. You can also check it here at Gift Card Granny!
What do I do if my gift card is lost or stolen?
As long as you have proof of purchase, the lost or stolen gift card will be replaced to the extent of the remaining balance. If you have any other trouble with it, Newegg has support options through calls or texts to help you with any of your needs.
About Newegg
Founded in 2001 by a US immigrant, Newegg has been selling electronic products for 18 years now. An egg is a symbol of birth and potential, and Newegg used that symbol in it's own birth to help revitalize a dying e-commerce market. Over the years, Newegg has been awarded for being among consumers' top choice for online electronic shopping.
Comments about Newegg
You may also like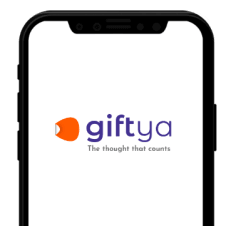 Looking for a new way to gift?
Text friends an egift card in any amount, to any national or local merchant in the U.S., within seconds.
Send a GiftYa