Tips and tricks
Online recipes. Find recipes on Vons website to give you a better idea of what you want to bring home to prepare.
Create an account to reap the benefits. Shop online. Earn points and redeem rewards for discounts on gas or groceries!
Get the app. Download the Vons app to maximize your savings.
Make health a priority. Utilize the convenience of Vons pharmacy, there are services available online and in-store.
Answers to your questions about Vons and Vons gift cards
Where can I find Vons discounts?
Sometimes you walk into a grocery store and forget what you need to get. So you make a shopping list beforehand. What's even better than a shopping list? What about a shopping list of discounted items! If you head over to Vons' website, you can browse weekly ads. They'll let you know about prices and discounts! If you're looking for a particular discount, Vons makes your search simple by allowing you to search by category. Look under categories such as Deli, Meat & Seafood, and Paper, Cleaning & Home.
If you create an account, Vons will give you the additional feature of My List, that acts as a shopping list that displays all your added offers to your Loyalty Program account. Grocery shopping is looking a lot easier, and filled with savings too!
What is Just for U?
Just for U is the account you create to access Von's deals and rewards. In order to have groceries delivered or earn points and redeem rewards, you need a Just for U account. It will offer you personalized deals that you then add to your Loyalty Program account online or on the app. Once you're at in-store or online checkout the savings are applied upon purchase, which means no more need to bring along cut-out coupons. The Rewards Program is free, so what's stopping you from creating an account now?
How can I find my closest Vons?
Vons locations are only in Southern California and Southern Nevada. If that applies to you (or your gift card recipient) then you're in luck! You have over 300 locations to choose from, but which one is your most convenient? To find your local Vons use the Store Locator on Vons website. Enter your city, zip code, or state and the Store Locator will do the rest.
What are Vons in-store services?
Vons doesn't just offer groceries and house supplies. Upon entering Vons' stores you can also find the convenient services of banks, one-hour photo centers, professional pharmacies, dry cleaners, and customer service centers which offer copying and faxing, floral departments, delis and bakeries. Vons has it all!
What services does Vons Pharmacy provide?
Vons pharmacy offers services online and in-store. The online pharmacy allows you to refill your prescriptions. You can use this service on their website or on the Vons app. The app also has a setting that reminds you when to take your medication!
The in-store Vons pharmacy offers services including flu shots and immunizations, health screenings, travel health, and compounding services. They also do specialty care. They have a patient management program, medication adherence, insurance and payment assistance, and a pharmacist hotline. To learn more about Vons pharmacy and their services, visit the Vons website or app.
Does Vons deliver groceries?
You bet! Get onto Vons' website and add groceries into your online shopping cart. Once you place your order they'll collect your items and deliver them to your doorstep. What's even better is you'll receive $20 off and free delivery on your order when you spend $75 or more.
Where can I buy a Vons gift card?
You can't buy a Vons gift card on Vons' website. So buy your Von gift cards at Gift Card Granny, where balances range from $25 to $100. The Vons gift card on Gift Card Granny is an eGift card that is sent to your email, which means quick delivery!
How do I check the balance on my Vons gift card?
Go onto Gift Card Granny's website to check the balance of your Vons gift card. You can also call the number on the back of the gift card or ask your balance to be checked in your local Vons store.
Do Vons gift cards expire?
Vons gift cards don't expire! That means you can hold onto that gift card as long as you like.
About Vons
Vons is a supermarket chain with 325 locations in Southern California and Southern Nevada. Vons was founded in 1906 and was headquartered in Arcadia, California until the supermarket chain was acquisitioned by Albertsons in 2014. Vons is a well-rounded grocery store, selling products falling under the categories of bakery, produce, dairy, deli, frozen foods, pharmacy, seafood, liquor, floral, and more. They also offer other in-store services, such as banks, photo centers, and dry cleaning.
Comments about Vons
You may also like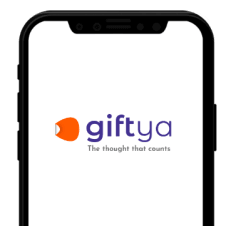 Looking for a new way to gift?
Text friends an egift card in any amount, to any national or local merchant in the U.S., within seconds.
Send a GiftYa