Tips and tricks
Order ahead online. Don't wait in lines any more and make sure you order in advance.
Exclusive offers. Download the Wendy's app and get coupons and discounts on all your favorite meals.
Social media.Make sure to follow Wendy's on social media for the latest promotions, offers, and new menu items.
Answers to your questions about Wendy's gift cards
Can you combine Wendy's gift cards?
Wendy's does not currently offer online the ability to combine multiple gift cards. However, many locations will allow you to empty one card then use another on the same order. If you plan to deplete multiple gift cards on one order, we recommend you double-check with your specific Wendy's location.
How long are gift cards good for?
Wendy's gift cards do not expire. You can still use cards with a remaining balance from years ago at your local Wendy's today.
Can you add a gift card to the app?
Yes! You can load your Wendy's gift card onto the app to use to pay in person without needing your physical card. Your card will be accessible through your smartphone to pay at a Wendy's location.
Are Wendy's gift cards reloadable?
You can always reload your Wendy's gift card in person at a participating Wendy's location. Wendy's does not offer an online option to reload your gift card. Gift cards purchased online have an individual balance limit of $100, but we recommend asking your local Wendy's for reloads that go over this amount.
What should I do if my gift card is lost or stolen?
It is stated in your gift card's terms of service that cards that are lost, stolen, damaged, or used without your permission will not be replaced or refunded. An active Wendy's gift card should be kept safe just as you would keep cash. One great way to protect your gift card's balance in the case that your plastic card is lost is to load it onto the Wendy's app. A gift card on the app can be used in person just like a physical card.
Where can I use my Wendy's gift card?
Your Wendy's gift card is redeemable for food and beverages at all participating locations in the United States and Canada. Your remaining balance will change with the card company's best estimate on the exchange rate between United States currency and Canadian currency.
Are there any fees?
There are no extra or hidden fees when using your Wendy's gift card, and there are no fees for not using your card. That is to say, your remaining balance on the card will not change over time unless you spend it.
How can I find the nearest Wendy's to me?
You can visit the Wendy's location finder website to see all the locations near you. This online tool also allows you to filter for special features that some Wendy's locations have, like wi-fi availability, mobile ordering and mobile pay compatibility, and whether the location is open 24 hours a day.
Does my Wendy's gift card expire?
Wendy's gift cards do not expire. There is no time limit on your Wendy's gift card, so a card you buy today will be redeemable for food and beverages at your local Wendy's for years to come!
How can I check my gift card's balance?
You can always check your gift card balance here on Gift Card Granny. You can also check the balance of your Wendy's gift card online, at a Wendy's location, or over the phone. To check your balance online, you can use this tool on the Wendy's website. You will need to have your card handy to enter the card number and the 6-digit pin that is unique to each card.
The pin number can be found under a scratch-off panel on the back of the physical card. Cardholders in Canada and the United States can both use this online tool. You can also always go to a Wendy's location with your card and ask the cashier to check the balance for you. Cardholders also have the option to call the Wendy's number for their most recent available balance at (888) 624-8140. Wendy's warns that the balance given is their best estimate for your gift card's balance. If you use your card and immediately check the balance via phone, their estimate may not be up to date.
About Wendy's
Wendy's was founded in 1969 by Dave Thomas, who believed that people deserved a fresher, higher-quality alternative to the food served at other restaurants. Known for its refusal to take shortcuts, Wendy's prides itself on serving 100% fresh, never-frozen beef, salads made with fresh-chopped produce, and a popular selection of flavorful chicken sandwiches, fries, sides, and beverages.
Comments about Wendy's
You may also like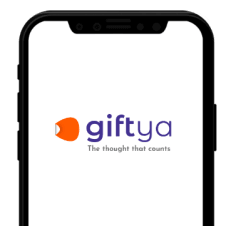 Looking for a new way to gift?
Text friends an egift card in any amount, to any national or local merchant in the U.S., within seconds.
Send a GiftYa