How You Can Help Support a Small Business Through Gift Cards
Running a small business has never been an easy task, and the contemporary problems that small mom-and-pop shops must face and navigate make it more difficult than it has ever been. Where you once had the advantage of location and demand, small business owners now have to fight for sales against giant corporate competitors and the luxury of online shopping. With so much stacked against you, surviving as a small business owner can sometimes be more trouble than it is worth, causing many to forgo their ambitions simply because they cannot afford to continue competing.
Nobody could have predicted the way in which modern shopping has evolved, but that doesn't make the struggle for small businesses to survive easier to bear. Still, those passionate souls who refuse to give up on their dreams won't be going anywhere anytime soon. There are many small businesses still around that continue to persist despite the hardships they are faced with, and there will be many more that pop up in the future, no matter how challenging the odds may be.
If you are someone who appreciates what small businesses do for communities and makes a point of shopping at these stores whenever possible, then you probably want to know what you can do to show your support. Of course, simply making a point of doing frequent business is a direct way of offering support since these businesses rely on generating revenue to continue operating. If the cash flow isn't sustainable, then the business will inevitably go under.
To help prevent this, a great way of boosting sales and encouraging new customers to do their business there is by offering gift cards. It's a well-known fact that gift cards are quite popular among consumers, and since small businesses do not typically have the reach of large corporations, a gift card can be just the thing to catch the curious eyes of new customers.
This article is going to cover the various benefits that gift cards can have in regard to increasing sales at small businesses, whether you happen to be the owner of one or are a concerned customer hoping to help out your favorite independent shops.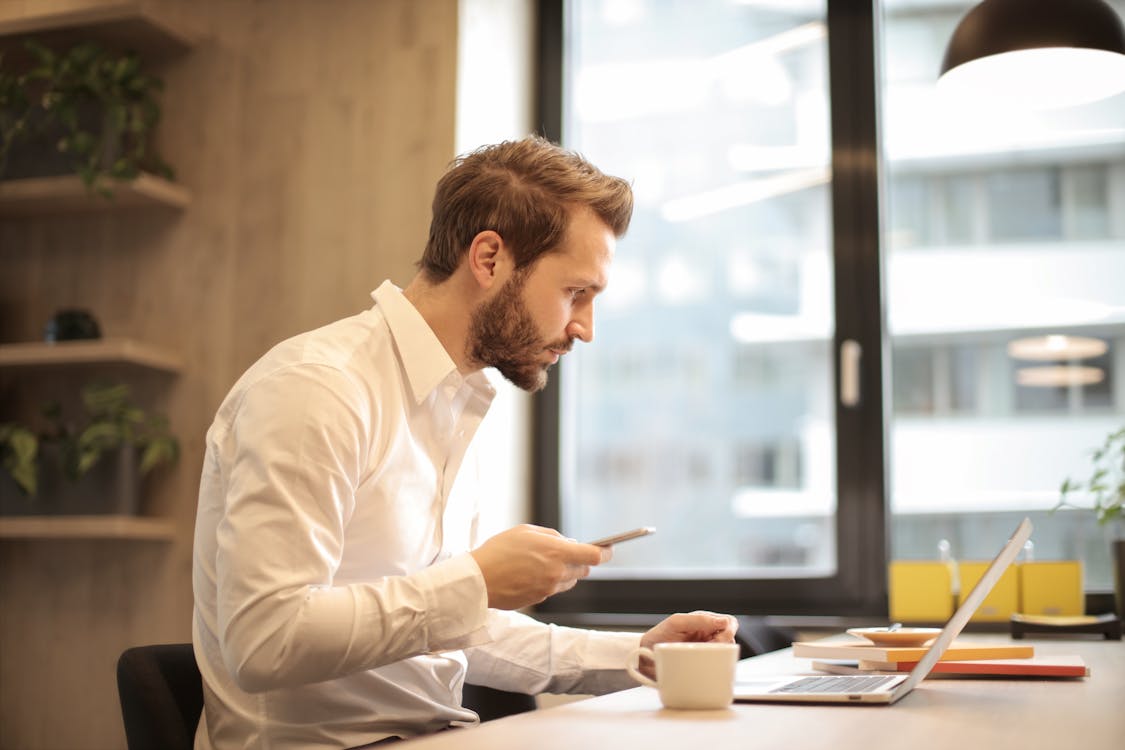 A company's workspace is a crucial aspect of their identity and productivity.
Earn Cash Back On Gift Cards for Small Businesses with Gift Card Granny
Gift Card Granny offers gift cards to many national retailers, making it easy to buy and send customized gift cards online and earn cash back while you do. Gift Card Granny carries thousands of local and national brands, including Visa gift cards, Mastercard gift cards, and gift cards for many of the awesome spots around the country.
Text eGift Cards on GiftYa
Another popular gift-giving site is GiftYa, which also offers customizable eGift cards! GiftYa lets you add custom photos or videos to all your gifts in the form of a virtual gift wrapper. A GiftYa can be sent by text or email, so the gift is always delivered within minutes. You can also schedule the gift to be sent on a specific date, such as a birthday or holiday. With over 16,000 local merchants and 280 national merchants usable at over 230k locations across the US, you can find the perfect gift for anyone!
Keep reading to learn more about everything gift cards can do for small businesses near you!
What is Small Business Saturday?
On Saturday, November 25th, we will celebrate Small Business Saturday. This is a day to celebrate and support small businesses and all the good they bring to the community. Supporting small businesses near you is a great way to give back to your community while enjoying some carefully created goods and services.
In 2023, small businesses are still navigating the effects of COVID-19 and are in need of extra resources to land on their feet in the future.
Small Business Saturday was founded by American Express in 2010 and is officially sponsored by the U.S. Small Business Administration (SBA). This day always falls on the Saturday after Thanksgiving, a perfect time for families to go out and explore local businesses.
There are almost 32 million independent businesses across the country. Take some time this holiday season and explore small businesses near you!
No matter what type of small business you run, offering gift cards can be just the thing needed to give your business a boost and get customers excited to get their shopping done at your store.
How Buying Gift Cards Helps Support Small Businesses
You probably don't think too much when it comes to buying gift cards. Other than the store the gift card is good for, what is there to think about?
Well, think about that very fact: you buy gift cards because you know they will be used in the future. You wouldn't go out of your way to buy a gift card to a store you or a recipient have no interest in shopping at because that would essentially just be a waste of money. Remember, businesses get money immediately when you purchase a gift card, so of course, you want to get your value out of the card eventually.
Massive corporations and retailers generate a lot of profit from gift card purchases, and gift cards can be just as important for the success of small businesses as well. It's easy to go with big-name brands by default when shopping for gift cards, but local small businesses would benefit much more from your business than national chains.
They Generate Revenue
No company can survive without generating sustainable revenue – that's just the facts. Any business owner, whether experienced or not, knows that making a profit is the only way a business can survive. After all, if you cannot afford goods or employees, your business will soon be swept away. In an effort to boost the cash flow of your business, offering gift cards is a brilliant idea that works for customers and business owners alike. Gift cards provide money to businesses upfront without needing to buy any goods or services right away, which is great when you plan on making a purchase later.
Draw in New Customers
Small businesses can't hope to win over new customers without any effort, which is why it is important to network your business and expand your reach. Gift cards provide a wonderful way to get the word out about your business and appeal to new faces who otherwise would never check out your shop. Not only do gift cards give your favorite businesses funds to continue operating, but they also help to expand the customer base and encourage new shoppers to make a visit. Think of gift cards as a free form of advertising your business, an advertisement that your customers are buying from you to give as a gift to someone else. It's definitely a great way for your business to get some attention.
Additional ways gift cards can attract new customers is through collaborations with other businesses. Partnering with another business in the area to offer savings on gift card bundles could be great for a boost in sales, as your business is gaining more exposure and your marketing dollar has expanded. Gift cards can also be used to connect with the community during fundraisers and giveaways by donating them rather than providing products or services.
Increase Brand Loyalty
If someone is purchasing a gift card for your business, then there's a good chance they plan on coming back in the future or are buying the gift card for a recipient who enjoys shopping at your business. Since most gift cards are locked to specific retailers, a gift card purchase guarantees more sales in the future, which is something all businesses love to see.
Repeat customers are integral parts of running a successful business. Returning customers make up a majority of sales for many businesses, and it is generally more expensive to attract a brand-new customer than it is to keep a preexisting one. For the benefit of your business, do your best to keep loyal customers returning by going out of your way to show them that their business is important. A gift card reward can be just the thing to make customers feel appreciated while increasing sales at your business.
Keeping customers loyal to your brand is extremely important in the world of business, so take the steps necessary to drive up your sales and give customers a reason to return in the future.
Earn More than the Gift Card Amount
It's rare for folks to spend the exact value of a gift card. The initial savings usually tempt shoppers to overspend, and data from a 2018 study found that customers actually end up spending an average of fifty-nine dollars over the amount provided on the gift card. That's nearly sixty dollars more than what the business earned with the initial purchase, money that very well may not have been spent without the gift card as motivation.
Since customers do not typically view the gift card value as a part of the total cost of the purchase, this makes the amount of the shopping bill appear less than what it actually is. For instance, a purchase that may normally come out to be $120 will decrease to $70 with the help of a $50 gift card. Though the business already earned that $50 through a different transaction, it appears – at least for the buyer – that the total amount is much less than what they would usually end up spending, so the cost does not end up feeling like a huge stretch to their wallets. A gift card is essentially viewed as "free money" for these consumers, positively impacting their spending patterns so that sales increase.
Gift cards are definitely one of the greatest influences merchants have when it comes to boosting sales, so be sure to use that to your advantage!
Order Visa Reward Cards for Your Small Business
One great way to incentivize new folks to frequent your small business or to reward preexisting customers and loyal employees is by offering branded corporate gift cards. Gift Card Granny makes ordering Visa Reward Cards for your small business a simple, hassle-free endeavor. Let's go over the details so you can start planning your order.
On the Gift Card Granny home page, navigate over to the Visa gift card portal and select the 'Business reward cards' option from the dropdown menu. So long as you are completing an order for no more than fifty gift cards, you can select the Small Business Order tab. If you need to order more than fifty gift cards, then you will be prompted to check out Gift Card Granny's sister site, Perfect Gift, which is a great option for managers in charge of large corporations and many employees.
Once you are on the Small Business Visa Reward Cards page, you will have a few options to proceed forward. For both Visa and Mastercard Reward Cards, you can choose from several predesigned reward cards, but small businesses may want to consider opting for cobranded Visa Reward Cards. The cobranded option personalizes your gift cards with your own company logo, which makes them stand out from regular gift cards and serves as advertising for your business.
Order Visa Cobranded Reward Cards
It is important to note that all Visa gift cards come with an activation fee that will need to be paid upon purchase. We have included a general guide that you can follow when buying Visa gift cards. Keep in mind that other retailers may charge different activation fees than the ones listed below, but these prices accurately reflect the fees you will see when you order from Gift Card Granny.
Visa gift cards with a value from $10.00 to $74.99 have a $2.95 activation fee.
Visa gift cards with a value from $75.00 to $149.99 have a $3.95 activation fee.
Visa gift cards with a value from $150.00 to $249.99 have a $4.95 activation fee.
Visa gift cards with a value from $250.00 to $349.99 have a $5.95 activation fee.
Visa gift cards with a value from $350.00 to $500.00 have a $6.95 activation fee.
Ordering gift cards for your small business shouldn't be a long or strenuous process, and we strive to make the task as convenient as ever when you use everything that Gift Card Granny has to offer. Give your business a boost today and order your own cobranded Visa Reward Cards with the help of Gift Card Granny! Trust us, you definitely will not regret it.