Consumer Protection
Here at Gift Card Granny, we protect all of our consumers. When you buy directly from Granny your purchases are always 100% guaranteed.
Granny Direct Gift Cards
Gift Card Granny is dedicated to ensuring that you have a positive experience purchasing gift cards. our cart and checkout terms and conditions.
We now offer 100% Full-Guarantee New Gift Cards, meaning that we guarantee the integrity and balance of the gift card being purchased. If a Granny Direct card does not have it's advertised balance or if there is an issue causing the gift card to be unable to be redeemed, we will research the issue and provide a working replacement gift card or refund as deemed appropriate by our replacement and refund policy outlined in
100% Lifetime Guarantee
With a 100% lifetime guarantee you never have to worry about the gift card expiring or losing value.
Lightning Fast Delivery
We offer same day shipping on Mastercard and Visa gift cards. Also, our eGift cards are delivered instantly to their email inbox and are ready for immediate use.
Cash Back Rewards
Shop smarter. Earn 1% cash back rewards on every retail gift card you purchase on Gift Card Granny.
Consumer Protection Standards
Cash Back gift cards offered are offered by Gift Card Granny, brand new. Our merchant and Visa and Mastercard Gift Cards are guaranteed by our following consumer protection standards.
Shop Gift Cards
Have questions?
We're here to answer all your questions when it comes to consumer protection.
Contact Us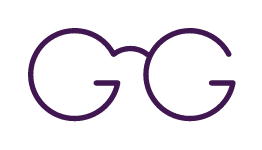 Online fraud, particularly using stolen or compromised credit, debit and gift cards, is a growing concern for retailers and law enforcement alike.
Gift Card Granny and the National Cyber-Forensics & Training Alliance (NCFTA) have joined forces to preemptively prevent and reduce fraud in the $100 billion gift card industry.
The Initiative is a major step forward in fraud prevention and consumer protection. Actionable data indicating high risk attributes will be available to merchants, banks, financial institutions, and online gift card sellers to mitigate losses and deter bad actors. The NCFTA is one of the most recognized and respected cybercrime research and prevention organizations in the world. Enhanced fraud prevention tools empower participating Granny Partners with access to 100's of millions of data records to circumvent fraud before it occurs.
"Fraud prevention and security is a top priority in gift card exchange. Consumers need to know they can reliably buy and sell discount gift cards for gifting or for personal use. Gift Card Granny's partnership with the NCFTA is a significant step towards ensuring a more secure marketplace for everyone in the gift card reseller industry."
Shelley Hunter