Tips and tricks for Romano's Macaroni Grill
Join the Club. If you are a frequent diner at Macaroni Grill, sign-up for their eclub and get exclusive offers sent to your inbox. For example, you can get a $5 off coupon right now just for signing up!
Thursday Night Out. Macaroni Grill offers a select menu which includes 2 entrees, a dessert to share, and 2 beverages (wine and beer included) for just $40. This amazing deal is only available on Thursdays. Avoid the weekend rush and get a yummy meal for a less.
Happy Hour Anyone? If you don't mind bar side seating, you can enjoy a variety of appetizers for under $7 from 3pm to closing! Share some loaded fries with co-workers while sipping a nicely priced cocktail and unwind after a long day.
Doodle It Up. Grab that crayon! At Macaroni Grill, every table is covered in thick white paper you can adorn with a loving note, a funny cartoon, or a nice thank you message to your waiter or waitress. Check out recent posts on Instagram.
Order Online. If you're craving a Macaroni Grill meal but don't have time for the full dine-in experience, open your browser and order online. Just enter in your zip code to find a location near you and start adding items to the cart. Pay online or when you get to the restaurant.
Often referred to as a casual Italian-American eatery, you can savor flavorful and hearty dishes that will fill you up and let your taste buds soar. Begin your Macaroni Grill journey with some warm bread fresh out of the oven. As you dip a piece into some little olive oil, browse the menu. Don't be surprised if you have a hard time deciding what to order as Macaroni Grill offers a variety of options for lunch, dinner, and brunch.
Where is there a Macaroni Grill near me?
Tasty food is not far away! Choose from over 90 locations across the U.S. and upgrade your original dinner plans. For a complete list, visit the Macaroni Grill locations page and see which restaurant is closest to you.
Can you use a coupon at Macaroni Grill?
Save money on your next meal with Macaroni Grill coupons. Popular coupons include getting 25% off your order over $10, BOGO lunch, or saving $5 off your next meal when you sign-up for their eclub. Find these great deals online at Macaroni Grill.
How Expensive Is It to Eat at Macaroni Grill?
Whatever time of day you are stopping by, you can eat quality food at a price that won't damage your wallet. Macaroni Grill menu prices are as follow:
Lunch – You can spend anywhere between $9 – $15 as long as you stick with the lunch portion. At Macaroni Grill, the lunch entrée is a downsized version of what they serve for dinner. You can still enjoy your favorite meals just in a smaller helping.
Dinner – Whether you are excited to try their eggplant parmesan or are looking to dive into a porterhouse steak, Macaroni Grill has something for you. Your main entree can range between $13-$40.
Brunch - Enjoy something on the lighter side for $8 - $10 or kick your weekend off right with a heartier breakfast that will cost you between $13 - $20.
Just remember, the check at the end of the night will total out a little more when you add an appetizer, soup, or side dish. If you want to eat out for less, stick to the complimentary bread and olive oil and save your appetite for the main course.
Does Macaroni Grill serve Alcohol?
Yes. Macaroni Grill offers patrons an impressive selection of red and white wines. Wine is available in 5 oz. and 8 oz. glasses or by the bottle to share. They also offer a featured cocktail list and draft or bottled beers if you prefer.
What Kind of Food Can You Get?
Offering a wide variety of fresh and plentiful Italian influenced fare, Macaroni Grill menu items include pasta, salads, sandwiches, soups, pizza, meat and seafood options, appetizers, side dishes, and chef favorites. Even the pickiest eater can find something they'll like at Macaroni Grill.
Can You Order Online?
You bet. After a long day at work, the last thing you want to do is cook. Luckily, Macaroni Grill online ordering is an option. Select Order Online from the main page of Macaroni Grill and start adding food items to the cart. Then, pick-up your mouth-watering order at a location near you. If you're super hungry (or feeding an entire family) you will have to pre-pay if the order is over $75.
Frequently asked questions
Where can I use a Romano's Macaroni Grill gift card?
Not only are you able to redeem your gift card at Romano's Macaroni Grill online or in-store, you can also use it at Chili's Grill & Bar, On The Border Mexican Grill & Cantina or Maggiano's Little Italy locations in the U.S. That's a whole lot of options for just one little gift card.
How much can I buy a gift card for?
Purchase a gift card for a little or a lot! Denominations range between $10 - $500. Typically, gift cards are sold in increments of $25.
What type of gift cards are available?
Choose between physical or egift cards. Physical gift cards are great for giving to a colleague or client. Whereas, egifts are easy to send to friends or tech savvy family members.
Do Macaroni Grill gift cards expire?
That gift card you got for your birthday can be used months later for Valentine's Day. Macaroni gift cards do not have an expiration date and they don't carry any additional fees.
Can I use my gift card to buy another gift card?
Sorry, no can do. You can only use your gift card towards food items. So go ahead and order an appetizer to start off your meal.
How do I check the balance on my gift card?
Check your gift card balance here.
About Macaroni Grill
For a taste of Italy without spending big bucks, pick up one of these discount Romano's Macaroni Grill gift cards. They have restaurants across the country that serve classic Italian dishes with a modern twist. Macaroni Grill gift cards don't expire and never have any service fees, so you're safe to hold on to them for the perfect occasion.
Comments about Macaroni Grill
You may also like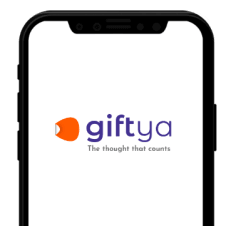 Looking for a new way to gift?
Text friends an egift card in any amount, to any national or local merchant in the U.S., within seconds.
Send a GiftYa