Trae's Tips and Tricks for Taco Bell
Create an Account. Sign up for a Taco Bell account to save your favorite foods and enjoy tasty offers.
Use the App. Get the Taco Bell app for your device and order your meal ahead of time.
Get it Delivered. Did you hear? Taco Bell teamed up with Grubhub! If your area is eligible for delivery, get Taco bell favorites delivered to your door.
Before you settle for the same old burger and fries, rethink your fast food options with the help of Taco Bell. With over 7,000 locations, it won't be difficult to find a restaurant near you. Customize burritos, quesadillas, tacos and more. Taco Bell offers plenty of choices for a variety of diets and budgets.
Taco Bell Menu
Decide between crunchy, beefy, spicy, beany, or cheesy favorites from Taco Bell. Their menu is packed with a few key ingredients that can be mixed and matched to create a number of delicious meals. Because of this, Taco Bell can accommodate a broad range of appetites.
Vegetarian
At Taco Bell, vegetarians are welcome. Get a 7-layer bean burrito or cheese quesadilla and relax in knowing these items are approved by the American Vegetarian Association. Finding a veggie friendly fast food option just got a whole lot easier.
High-Protein
Just because you're watching what you eat, doesn't mean you can't enjoy fast food. Choose items from the Power Menu and you can get a yummy meal that's under 510 calories and packed with 20+ grams of protein.
Cost Effective Eats
It's lunchtime, and you pull out your wallet to discover you only have $3 to your name. Head on over to Taco Bell and put those dollar bills to use on food from their Cravings Value Menu. Grab some triple layer nachos to start with, move onto a beefy mini quesadilla, and then enjoy dessert with a caramel apple empanada. Feel full for just $3.
When Serious Hunger Strikes
Whether you're ordering food for a small get-together at your house, or your stomach's growling louder than a dog, Taco Bell has you covered. With tasty Party Packs you can choose taco combinations that will please every guest in your house. Order from the Combos menu and get the chance to try a little bit of everything. For example, with the Burrito Supreme Combo, you get a burrito along with a crunchy taco and your choice of beverage. So, expand your taste buds with all the possibilities to choose from.
Taco Bell Hours
Depending on where you're located will make or break your breakfast burrito or late-night snack run. Some Taco Bell hours run from as early as 7:00 a.m. to as late as 2:00 a.m. Other locations get to sleep in a little and operate from 10:30 a.m.– 12:00 a.m. Before you get in the car, visit the Taco Bell locations page and enter in your zip code for restaurants near you and hours of operation information.
Taco Bell App
If you thought ordering your food through the drive-thru wasn't fast enough, Taco Bell decided to up their game with the Taco Bell app. Available on Google Play or in the App Store, you can order your favorite menu items and schedule a pick-up time that's convenient for you. View nearby locations and redeem your eGIft card through the app to pay for your order.
Taco Bell Coupons
Receive special offers via text message or email when you register for a Taco Bell account. Just enter in your name, email address, and phone number and select the notification option you prefer. Stay up-to-date on Taco Bell news, deals, and more!
Frequently Asked Questions
What kind of gift card can I get for Taco Bell?
Both physical and eGift cards are accepted at Taco Bell restaurants.
How do I use my Taco Bell eGIft card?
Before ordering that Chalupa, you will need to create a Taco Bell account online or download the Taco Bell app in order to use your Taco Bell eGift card.
How much can I get a gift card for?
That depends on how many tacos you want. Purchase a Taco Bell gift card for as little as $10 or as much as $100.
How do I know how much is on the gift card?
See how much is left on your Taco Bell gift card.
I lost my gift card. How do I get a replacement?
First off, make sure you have the original receipt proving your gift card purchase. Then, freeze your balance by submitting a gift card service form or call (888) 999-5605 if your gift card begins with 6 and (855) 822-1247 if your card starts with a 4.
When does my Taco Bell gift card expire?
Lucky for you, it doesn't! Get nachos with extra fire sauce whenever you want.
Can I reload my gift card?
Yes, you can. If you know your balance is getting low, reload it so it's ready to go when you're having a snack attack.
About Taco Bell
Even the most expensive items on the Taco Bell menu won't do much damage to your budget, but why not get the most for your money and eat out with a discount Taco Bell gift card? With nearly 6,000 restaurant locations across the United States, you shouldn't have any trouble finding an occasion to use your card. The next time you feel the craving for nachos or need the late-night "fourth meal," save your cash and order with one of the Taco Bell gift cards below.
Comments about Taco Bell
You may also like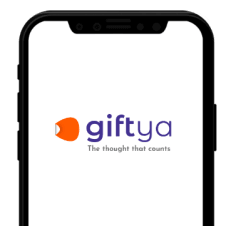 Looking for a new way to gift?
Text friends an egift card in any amount, to any national or local merchant in the U.S., within seconds.
Send a GiftYa