Tips and tricks
Earn rewards with the Dillard's credit card. As a Dillard's Cardmember, you'll earn 2 rewards points for every dollar you spend when you shop at Dillards. Additionally, enjoy special promotional offers when available.
Shop recently reduced products. Online, markdowns are easy to navigate, as they're listed as "sale and clearance" directly from the homepage. Their clearance is 65% off and higher! In stores, markdowns are clearly marked and placed in each department.
Find a Dillard's Clearance Center. These centers take in all of the unsold clearance merchandise from Dillard's stores around the country and they're sold at significant discounts. Dillard's clearance centers are quite large, and you could easily spend an entire afternoon sifting through racks.
Answers to your questions about Dillard's gift cards
Where can I get a Dillards gift card?
So, you are interested in buying a Dillard's gift card, but not sure where to find one? Look no further! The best place to purchase Dillards gift cards is right here at Gift Card Granny! Granny has your back offering gift cards to all your favorite stores at an amazing discounted price! Granny sells both Dillards eGift cards and Dillards traditional gift cards.
Gift cards are for sale on Dillards.com as well as in all store locations. The online gift card selection can be accessed by clicking gift cards at the bottom of any page on their website.
How much can I put on my Dillards gift card?
When buying a Dillards gift card, the possibilities are endless. Traditional plastic gift card can be purchased in any amount from $10 to $1,000. eGift cards can be purchased in amounts ranging from $10 to $250.
Where can I Use Dillards gift cards?
Now that you've purchased a gift card, your wondering where exactly can you use it? Both traditional and eGift cards can be used interchangeably. Your Dillards gift card can be redeemed at any of the 290+ Dillards store locations. It can also be used to complete any Dillards.com purchase. Gift cards can be combined with any offer. The only restriction is that your Dillards gift card cannot be used to purchase other gift cards.
When do Dillards gift cards expire?
You are thinking about buying or gifting a Dillards gift card but concerned about how long you will have to use your card. Worry not! Dillard's gift cards never expire. You have a lifetime to use up your Dillards gift card amount! This is especially great if you are thinking of gifting.
How do I check the balance on my Dillards gift card?
So, now you are ready to head out to the store and use up that balance, but you are not sure exactly what is left on your gift card? That is okay! You can check your balance right here. You can always call 1-800-Dillards (1-800-345-5273) or talk to an associate at any store that will be able to let you know.
Will Dillards replace my gift card?
Every Dillards gift card comes equipped with a card number and PIN number. To make any purchases, you must know your pin number. In the case that your gift card is lost or stolen, you will only be issued replacement if you have your number and PIN. You can call 1-800-Dillards (1-800-345-5273) or contact any Dillard's store to report a lost or stolen card.
Additionally, if you have a gift card without a PIN number, Dillards will replace that gift card for you. All you have to do is bring your card to customer service at your nearest Dillard's store or mail your card to (Dillard's P.O. Box 486 2nd Floor Little Rock, AR 72203 Attn: Card Exchange) and they will send you a new card within 3 business days.
Can I use my Dillards gift card internationally?
While all of the Dillard's store locations are in the United States, Dillards.com ships internationally to over 100 countries. That being said, gift cards can be applied towards any online purchase. So, feel free to give a Dillards gift card to your friends in other countries so they can have a taste of that American department store.
About Dillard's
Dillard's Inc. is an American department store chain with approximately 292 stores in 29 states and headquartered in Little Rock, Arkansas. Dillard's, Inc. ranks among the nation's largest fashion retailers. The Company focuses on delivering style, service, and value to its shoppers by offering compelling apparel, cosmetics and home selections complemented by exceptional customer care. The stores feature products from both national and exclusive brand sources.
Comments about Dillard's
You may also like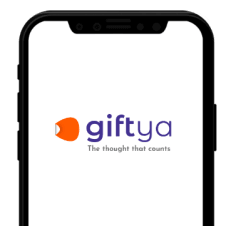 Looking for a new way to gift?
Text friends an egift card in any amount, to any national or local merchant in the U.S., within seconds.
Send a GiftYa