Gift Card Granny wants to help you find the best deal on Subway gift cards.
Trae's Tips and Tricks for Subway
Stock Up On Discount Subway Gift Cards. They never expire, are reloadable, and will help save you a fortune on dining.
Join the Subway MyWay Rewards Program. You'll earn exclusive discounts, free food items and Surprise Rewards throughout the year.
Save Time and Order Ahead. Don't waste time standing in line--use the Subway App to order and pay ahead.
Snag Your Free Cookie. Fill out a 30-second Subway survey at Tell Subway and earn a free cookie of your choice.
Happy Birthday to You! As a Subway MyWay Rewards member, you'll enjoy a free Surprise Reward each year for your birthday.
Maintaining a healthy diet isn't always easy, especially for 9-to-5-ers and busy parents who always seem to be on the go. Subway helps you solve this nutritional dilemma by encouraging you to Eat Fresh with their wide variety of veggie-stuffed sandwiches and protein-packed subs. But don't head over for a 6-inch sub without bringing along a few money-saving tips to help you feed your family for less. Take the advice of Subway superfans from around the world and try out these frugal dining tricks for yourself.
Use Discount Subway Gift Cards
Before you head out to have lunch at your local Subway, make sure to buy a few discount Subway gift cards, which can help you save money on every sub you eat. Gift Card Granny always locates the best deals on Subway Cards, ranging in amounts between $5 and $500, which can be reloaded and reused. If using a mobile device to pay for your meal, load a few discount Subway eGift Cards that you can access for an instant discount at checkout. Save money on your dining budget by using the Subway gift cards discount yourself or pick up a few cards as gifts for family and friends.
Become a Subway MyWay Rewards Member
Who doesn't want free food? When you join the Subway MyWay Rewards program, you'll get the chance to receive discounts on all Subway food and merchandise. For every dollar spent, you'll earn 4 tokens, and once you reach 200 tokens you'll receive a $2 Reward that you can apply to your next Subway order. Subway Rewards members will also enjoy Surprise Rewards that can occur throughout the year with discount Subway coupons, free food, exclusive offers and more.
Don't Miss Subway Coupons and Promo Codes
Check for seasonally available discounts, coupons and promotions on MyCoupons, which often features free food items, BOGO deals and opportunities to earn additional tokens if you're a Subway MyWay Rewards member. If you sign up with Subway directly to receive emails you will also get a chance to receive exclusive limited-time Subway coupons and promotions.
Order Ahead With the Subway App
Tired of waiting in line for your lunch? Order ahead using the Subway App and skip the crowds! Through your mobile device, you can customize your order and pay ahead of time, allowing you to fit heathy eating into your day no matter what your schedule looks like. Using the Order Ahead option also makes it easy to place an office lunch order or as a simple and fast way to self-cater business meetings.
Use Discount Subway Gift Cards With Scan and Pay
Want to save money as well as time? Make sure to use discount Subway gift cards from Gift Card Granny to pay for your Subway App order! With the Scan and Pay feature, you can load and use your payment method right inside the Subway App, which accepts as many discount Subway gift cards as you want to load.
Cater With Subway
Whether you're hosting an engagement party or a school picnic, feeding a large group of people can get expensive. Not only that, trying to provide food that everyone likes can turn into a real challenge. Next time let Subway do all the hard work for you. With a wide selection of food choices, portion sizes and budgets options, Subway can turn your event into a huge success without draining your bank account. Choose from sandwich platters, SUBWAY to GO meals, meat and cheese trays, 3-foot and 6-foot Giant Subs, drinks, side items and desserts.
Get Your Free Birthday Gift
If you're a Subway MyWay member, don't miss out on enjoying a free Surprise Reward from Subway on your birthday. Available throughout the year, Surprise Rewards can occur at any time based on tokens earned, how often you dine at Subway and seasonal promotions. During your birthday month, you'll receive a special gift, which can include free treats and discounts on Subway food and merchandise.
Join the Subway Team
If you're a frugal diner and looking for a new career, consider becoming a Subway Sandwich Artist. As a Subway employee, you'll enjoy numerous benefits including competitive wages, paid vacations, 401(k) plans, an affordable and generous health plan and a free sub sandwich during your shift. While not at work, employees receive 10% off all food at Subway locations.
Free Cookie For Your Time
Feel like giving your opinion for a free cookie? If you look at the bottom of your Subway receipt, you'll see a special code that will enable you to take a 30-second survey at Tell Subway. After filling out the survey, you'll receive a free Subway cookie of your choice as a thank you for your time.
Frequently Asked Questions
How Do I Use a Discount Subway Gift Card?
When you purchase a discount Subway gift card from Gift Card Granny, you can use the card to purchase all Subway food and merchandise both in the restaurant and online using the Subway App. If you purchased a discount Subway eGift card, make sure to register your card before use on the Subway website. If you have a physical Subway Card, you can use it as your payment method in combination with your Subway MyWay Rewards program.
Can I Reload My Subway Card?
Yes! Don't toss that discount Subway Card in the trash after use because you can reload it online or at any Subway location. Simply bring your Subway gift card to the Subway counter and one of the Sandwich Artists can help you reload amounts between $5 and $500 on to the card.
Can I Reload Someone Else's Subway Card?
You sure can! Reload discount Subway Cards to give to friends and family members as special (and delicious) gifts. Subway Cards make the perfect teacher appreciation award, graduation present, birthday gift and an easy way to just say thank you to someone special. Just make sure to register and reload all discount Subway gift cards before use.
Where Can I Use Discount Subway Gift Cards?
Enjoy saving money with your Subway Cards at all participating Subway locations throughout the United States and Canada. You can also load and redeem your discount Subway gift cards on the Subway website or through the Subway App.
Will My Subway Cards Expire?
If you just found a Subway Card in the pocket of an old purse, you're in luck! Since they never expire or generate any fees, you can enjoy using your Subway gift cards whenever you feel like it. Some special-offer promotional Subway Cards balances that expire over time, so always check the balance of your card before use.
What Should I Do If I Lose My Subway Gift Card?
If you have a lost, stolen or damaged Subway Card, call the Subway Care customer service line at 877-697-8222 to have your remaining balance frozen. After you fill out the Card Replacement Electronic Form, your replacement card will be shipped out to you within 7 to 10 business days.
What is Subway MyWay Rewards?
Subway offers its loyal patrons the Subway MyWay Rewards program as a thank you for Eating Fresh and choosing a healthier alternative to fast food. When you join Subway MyWay Rewards, you'll get a chance to earn exclusive discounts, free food items and Surprise Rewards throughout the year.
If I Earn a Reward, When Will it Expire?
Although tokens collected in your account do not expire, rewards earned through the Subway MyWay program should be used within 90 days.
About Subway
Eat fresh and save with Subway gift cards. The fast-food restaurant chain is primarily centered around it's delicious sub sandwiches. They also provide other foods such as soups, wraps, salads and personal pizzas. Your Subway gift card provides you with access to any of their fast-food locations.
Comments about Subway
You may also like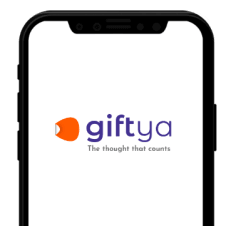 Looking for a new way to gift?
Text friends an egift card in any amount, to any national or local merchant in the U.S., within seconds.
Send a GiftYa