Tips & tricks
Sign up for exclusive offers. Enter your email address and zip code online to find out about upcoming store promotions, great deals, home improvement tips and more.
Download the Lowe's app. Use your phone to check prices and availability of products, read reviews, or find a Lowe's location close by.
Get hands-on. Learn a new DIY skill at the Lowe's How-To Clinic. Ask in-store for details or visit their DIY Projects and Ideas page.
Browse before you buy. Visit Lowe's Savings page for current deals in every department. Why spend more when you can save a buck or two?
Unlock your home's potential with some help from Lowe's. Grab the tools and supplies you need to renovate your bathroom, spruce up your backyard, or replace those worn out appliances. DIY home projects can be a reality when you buy a Lowe's gift card for yourself or as a gift. Use Lowe's gift cards while shopping online or while inside a Lowe's store.
Where is there a Lowe's near me?
Find paint, hardware, flooring and more at a store near you. To discover the closest location, scroll down to the bottom of the main page of Lowe's website, and click on "Find a Store". You will be prompted to enter in your zip code or city and state. This page is really helpful becuase about the search results not only tell you what stores are close by, but also Lowe's hours and contact information.
There's a Lowe's department for that
Whether spring has sprung and you're eager to get that flower bed started or winter is settling in and you could really use a snow blower, Lowe's has you covered. Shop Lowe's garden center for a wide variety of plants, gardening supplies, and décor. Or, shop Lowe's appliances for items big and small. From refrigerators to microwaves, garbage disposals to vacuums, you can find a wide variety of name brand appliances at price that meets your budget.
Do I need a Lowe's coupon to save money?
There's no need to wait for special coupons to save money on what you need. Lowe's is dedicated to savings weekly, monthly, and yearly. Shop clearance deals, current promotions, or just pick a category and see what's on sale. Lowe's offers fantastic holiday deals throughout the year as well so you can save money on Black Friday or on the 4th of July.
Take a look at Lowe's weekly ad
Affordable home repair is always a challenge. Knowing when to shell out the cash for a professional to handle it or deciding to tackle a project yourself is a big decision. Luckily, you can plan accordingly with the help of Lowe's weekly ad. Catch amazing deals and special values on a variety of products and services.
In short, get what you need to get the job done at Lowe's. An expansive stock of inventory combined with fair prices means you can feel confident that your next home improvement project will be a success.
Frequently asked questions
What gift card types are available?
Purchase a traditional gift card or buy Lowe's eGift cards.
How much can I get a gift card for?
It doesn't matter how much you have in your cart, a gift card for any denomination comes in handy. Get a Lowe's gift card for $5 - $500.
How can I redeem a Lowe's gift card?
For in-store purchases, just hand the cashier your gift card during checkout. The balance on the gift card will be applied to your total.
For online orders, under the Payment & Review section, you can add and apply your gift card to your order.
Are Lowe's gift cards reloadable?
Actually, yes. Bring your gift card in to any Lowe's store location and they will be happy to add money onto it.
How can I check Lowe's gift card balance?
With so many ways to check your balance, you don't need to worry about forgetting how much is left on your gift card.
If I lose my gift card, can I get it replaced?
The only way lost, or stolen gift cards can be replaced is if you are able to present the original proof of purchase.
Lowe's gift card balance
Your Lowe's gift card balance can be checked online, over the phone or at the service desk in any of their stores. The 19-digit card number, as well at the 4-digit PIN, can be found on the back of the card above the bar code. The PIN number is located under the scratch-off coating.
About Lowe's
It's time to revamp your living space with discount gift cards to Lowe's. As the second largest home-improvement retailer, they have been helping customers rebuild, remodel, and redecorate for more than 60 years. Combine already great prices along with a Lowe's gift card, and your home makeover is within reach.
Comments about Lowe's
You may also like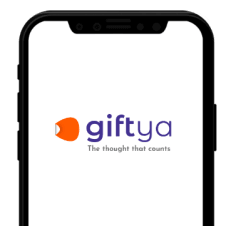 Looking for a new way to gift?
Text friends an egift card in any amount, to any national or local merchant in the U.S., within seconds.
Send a GiftYa