Get Cash Back
Earn cash back rewards when you buy a gift card and redeem for eGifts or cash payouts.
Purchase select gift cards
View all Cash Back Gift Cards
FAQs about Cash Back Rewards
What are Cash Back Rewards?
Granny Cash Back Rewards allows you to purchase discounted gift cards from select retailers and earn cash back that can be redeemed for a cash payout or free gift cards.
How can I earn Cash Back Rewards?
Earn cash back on select Granny Direct gift cards, all purchases from Premium Partners, and for many other activities such as downloading our app or subscribing to our newsletter.
How do I redeem my Cash Back Rewards?
Once you have earned at least $5 cash back, you can get a cash payout or redeem it for free gift cards from hundreds of top brands.
PetSmart Tips and Tricks
Here to help you provide your furry friends with the best of care, PetSmart offers a wide variety of supplies, accessories, and services for almost any pet. Whether you're looking to care for a normal cat or dog, or more exotic pets like birds, fish, or reptiles, PetSmart has the best supplies for you. However, giving your pet the best of the best can be a bit on the pricey side, so save yourself or your favorite pet owner some cash by purchasing a discounted gift card.
Where Can I Buy PetSmart Gift Cards?
It's easy to pick up PetSmart gift cards for all those pet parents in your life. You can stop in any PetSmart location and choose a gift card in the amount you'd like. You can also purchase gift cards online at PetSmart.com as well as at Gift Card Granny, where you never pay full price for gift cards!
How Much Do PetSmart Gift Cards Cost?
That's up to you! You can get PetSmart gift cards in any amount you choose, from $5-$500. You can purchase a physical gift card and give it as a gift to someone, or you can choose to send them an e-gift card. You'll just need an email address to send it to the recipient. It's really that easy!
Can I Use My PetSmart Gift Card on Other Services?
Yes, you can not only use your PetSmart gift card on items in the store, you can also use them on the many PetSmart services. Don't spend a fortune on grooming services, training, or boarding for your pup! PetSmart offers affordable but high-quality services to keep your pup comfortable, beautiful, and well-behaved. You'll be able to enjoy dog ownership like never before, and your pup will thank you.
Can PetSmart Gift Cards Be Used at Chewy.com?
At this time, Chewy.com does not accept PetSmart gift cards. But you can redeem your PetSmart gift card either in store or online at PetSmart.com. You can choose from all kinds of options for your pets needs-- whether you need to stock up on food, toys, or treats for your little friend, PetSmart is sure to have what you're looking for.
Does PetSmart Give Back?
PetSmart doesn't just provide for you and your pet — they're also partnered with over 4,000 nonprofits and government entities across the U.S. and Canada to help out the communities that have welcomed their stores with open arms. Whenever you shop at a PetSmart, you can feel good knowing that a portion of your money is going to help out a furry friend just like the one you love so much.
Frequently Asked Questions About PetSmart
How can I redeem my gift card?
If your gift card has a pin number on it, you can use it as you check out online. Otherwise, you can use your gift card in person when you check out at your local PetSmart. If you want to transfer the rest of your gift card balance to a card that can be used online, you can do that in the store.
How do I check my PetSmart gift card balance?
It's easy to check your PetSmart gift card balance online, so you won't have to stress about running out of funds.
Can I use my PetSmart gift card on Auto Ship orders?
No, you are not able to use a gift card to pay for Auto Ship.
If I lose my PetSmart gift card, will it be replaced?
No. Gift cards cannot be replaced if lost or stolen, so always keep track of your card!
What gift card forms are available?
PetSmart gift cards are available both as eGift cards and traditional physical cards.
Is there a limit to how many PetSmart gift cards I can use at a time?
You can use up to five PetSmart gift cards at a time to pay for online orders, but since we offer gift cards ranging from $5 to $500, this should not pose a problem for most shoppers. You can also redeem multiple gift cards in store as well.
About PetSmart
We all love our pets and want to provide them with the most loving and caring homes possible. PetSmart helps pet owners all over the country reach this goal by providing a wide variety of high-quality pet care products. With products for even the most niche of pets and a variety of services, PetSmart is here to provide for your pet's every need. Giving your pet the care they deserve doesn't have to be expensive, either — PetSmart's affordable pricing combined with discounted gift cards can generate significant savings that you can then invest further into your furry (or scaly, or feathered) friend.
You may also like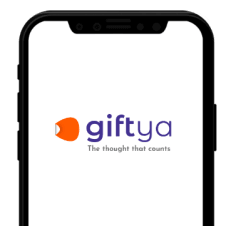 Looking for a new way to gift?
Text friends an egift card in any amount, to any national or local merchant in the U.S., within seconds.
Send a GiftYa