Tips and Tricks for Michaels
App it Up. With so many amazing features available, shopping at Michaels is a snap with the app!
Get Rewarded. Enjoy private coupons, offers, events and more when you sign-up for Michaels Rewards.
Free In-Store Pick Up. Choose your items online and select in-store pick up. When you're ready, swing by the store, pay, and walk out with what you need. What a great way to keep your day moving along!
Buy in Bulk. Make sure you have enough for your next project or prepare ahead for an unplanned snow day or playdate. Save up to 50% off supplies when you purchase in bulk.
Be A Coupon Connoisseur. Michaels makes it easy for you to save money with their weekly coupons.
Popular Items at Popular Prices. Visit the Everyday Value page and purchase popular items at a fantastic price!
Whether you love to decoupage, paint, sew, or scrapbook, Michaels has what you need. More so, Michaels has the deals to help save you money on a variety of art and craft items. Gift Card Granny did the research for you on how you can let your inner artist shine at this crafter's paradise. Enter a wonderland of creativity and browse by category, specific holiday, or current promotion. Save money and enjoy spending time with family and friends, when you dive into your next art project. Check out these insider tips to get more out of your next shopping trip at Michaels.
Coupons
Ah, the almighty coupon. Known by all to hold mystical powers that when scanned, can turn that register total into a thing of beauty. Notable deals include up to 40% off a single item or getting 50% off specific materials. Now that's some serious savings!
Weekly Ad
View Michaels Weekly Ad online or check your mailbox. Peruse featured items and sales that can help you plan out the best time to buy your supplies. While you might have to wait a week or 2 before beginning that next craft endeavor, you will rejoice over money saved.
Bulk Buys
If you are a frequent crafter, have an event coming up, or work with children, you should consider buying in bulk at Michaels. When you buy in bulk, you have access to exclusive discounts as well as peace of mind knowing you won't run out of the supplies you need. From sidewalk chalk to picture frames, beads to wreaths, you can stock up for less.
Michaels Rewards
Become a Michaels Rewards member and get so much more when you shop online or in-store. you're going to spend the money anyways, why not get some perks for breaking out your wallet? This free program is available for any customer who wants to join. With your membership you get elite coupons, access to special events and sales, and the ability to return items receipt free.
Download the App
Smartphone savvy shoppers, bust out your Android or iOS device and download the Michaels App. With the app, you basically have the world of Michaels at your fingertips. Find a location near you, set-up and save a shopping list, become inspired by project ideas, or take a photo of a handmade item you love and find what items you need to re-create it.
Follow them on Social Media
Facebook, Pinterest, YouTube, oh my! Check out events, deals, newly released products, how-to videos and tutorials that will turn your handmade dreams into a reality. Jewelry, home décor, kids' art projects and more can be found on these social platforms. Share ideas with friends, post pictures of your handiwork, or plan out your next rainy-day activity.
Play the Price Match Game
Let's face it, we as consumers like to shop around. While you might prefer Michaels selection over another craft store, from time to time you might buy an item from a competitor due to a better deal. But did you know that Michaels offers an in-store price guarantee? If you happen to see a better deal at a different craft store, snap a photo or bring in the store circular, and Michaels will beat it by 10%. Pay attention and play the price match game to score some extra savings.
See If You Qualify for Extra Discounts
Teachers – Promote learning in your classroom with the help of Michaels! Get writing utensils, art supplies, materials for projects and more. Additionally, save 15% off your purchase when you show valid faculty ID. This discount is only available in-store so make sure you stop by a Michaels location nearest you.
Senior Citizens – Whether you are crocheting a blanket for your first (or fifth) grandchild or ramping up the homemade decorations for an upcoming fundraiser, save some money on your purchase. For those 55 and over, save 10% every time you shop at Michaels. You can even save 10% off sale items! While you're at the register, just show your valid ID proving your eligibility and enjoy the discount. It's just that easy.
Military – For all you who serve or have served, Michaels wants to thank you for you service and sacrifice with a special discount. Before you checkout in-store, present your military Id to the register associate and save 15% off your purchase. And that's not just a one-time deal. You save 15% off every time you shop at your favorite Michaels store. What's more, your immediate family members are also able to enjoy this discount. If you have any questions about these helpful discounts, feel free to ask a Michaels store associate for more information.
Frequently Asked Questions
What kind of gift cards does Michaels offer?
Pick the gift card that works best for you! Michaels offers electronic or physical gift cards that can be used both online or in-store.
What denominations are available for Michaels gift cards?
Gift card denominations begin at $25. You can choose $25, $50, $75, or $100 denominations. However, for those serious craft lovers out there, you can load a gift card to any denomination over $100.
Can you personalize a gift card?
Yes, you can! Choose a Michaels gift card that fits any personality or occasion. Whether you choose an egift card or a physical card, you can send one with its own unique design and message.
Can I reload the balance on my gift card?
At this time, Michaels gift cards are not able to be reloaded.
What happens if my gift card is lost or stolen?
First off, you have our condolences. Secondly, you are responsible for your gift card. If it is misplaced or if it is stolen, it will not be replaced. Treat your gift card like you would cash and keep it safe.
Can I use a coupon to save money on a gift card?
Sorry, no can do. While those amazing 30% - 50% off a single regular item coupon exists, you cannot apply them towards a gift card purchase.
Michaels Gift Card Balance
Redemption Instructions
1. Print this page
2. Bring this page to any Michaels location
3. Give this page to your cashier at time of payment
4. Any unused amount can be applied to future purchases.
In-Store Mobile Redemption Instructions
Recipient:
To redeem your eGift Card from a mobile device display the barcode, gift card number and associated PIN (if applicable) to the cashier at the time of purchase.
Cashier:
Scan the barcode off of the mobile device and/or hand key the gift card number and associated PIN (if applicable) into the POS.
About Michaels
Give the gift of creativity with a Michaels Gift Card.
Comments about Michaels
You may also like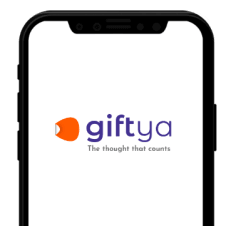 Looking for a new way to gift?
Text friends an egift card in any amount, to any national or local merchant in the U.S., within seconds.
Send a GiftYa