Tips and tricks
Subscribe to Spafinder for special offers. You'll get exclusive deals, as well as insider tips on navigating different treatments and booking with luxury destinations. Just enter your email in the designated box, hit subscribe, and it'll all be right there at your fingertips! For a limited time, you can also receive 10% off your next order when you subscribe.
Use your Spafinder gift card as a stop during a vacation! Spafinder can bring you to specific destinations to make your spa visit a day all on its own, but with connections with spas all over the world, you can incorporate your spa visit into any holiday you plan to take.
Email a Spafinder gift card to a friend. Maybe it's something you've been talking about doing together, or maybe you just think they deserve a break. Emailing a gift card to your friend is a great way to show that you care--both about them and the environment!
Answers to your questions about Spafinder gift cards
Can I use my Spafinder gift card at any spa?
Because Spafinder works with a variety of different spas all over the world, whether they accept gift cards is left up to the discretion of the spas themselves. To find out if the spa you'd like to visit accepts gift cards, visit Spafinder's website, search for your desired spa, and look to see if it has the "Accepts Spafinder Gift Cards" icon near the name of the location.
Can I use my Spafinder gift card more than once?
Spafinder gift cards are only available for a one-time use. If the balance of your gift card winds up exceeding the price of the services you've paid for, some locations may be able to provide a store credit for whatever balance remains. Check with your desired location to see if they can provide store credit. If not, you may be able to have your remaining balance transfered over to single-use gift cards of a lesser value.
Will my Spafinder gift card expire?
A Spafinder gift card will never expire or lose any value over time.
How do I check the balance of my Spafinder gift card?
It's easy to double check the balance of your gift card, just go here to Gift Card Granny to confirm your balance. That way you always know how much remains on your card.
How can I redeem my Spafinder gift card?
Once a Spafinder gift card has been purchased, it holds a live value. When you choose a location that accepts Spafinder gift cards, all you need to do is present your gift card at the time of your appointment. If you've received an electronic copy of your gift card, please print it out beforehand and present it at your appointment.
My Spafinder gift card has an expiration date. Can I still use it?
Spafinder used to put expiration dates on its gift cards, but after a policy was enacted in 2006, they no longer do so. If you do have a gift card with an expiration date, please call Spafinder's customer service line at 1-866-569-0449 or send an email to customerservice@spafinder.com to learn more about the value of your gift card.
Can I use a promotional code with my Spafinder gift card?
Any valid promotional code can be used alongside both your classic Spafinder gift card and your instant (e)-Spafinder gift card as long as there is nothing to indicate otherwise in the terms of the promotion.
Can I use my Spafinder gift card for a special promotion or deal offered exclusively through the location?
This is left up to the location. Some may allow you to use your gift card as payment for their special promotions, but some may not. Please call your location ahead of time to ask about their policy before making your appointment.
Can promotional codes be combined?
Only one promotional code may be used on any given order at any given time unless the terms and conditions of both promotions say otherwise.
Can I use my Spafinder gift card for gratuities and tips for my appointment?
This is up to the discretion of the location. Please check with the location of your choice when you book your appointment.
What should I do if I lose my Spafinder gift card?
If you have a classic (physical) Spafinder gift card, Granny's afraid that there's not much you can do. If you have an instant Spafinder gift card, however, you might be in luck. There is no limit to the number of times you can print your instant Spafinder gift card--just a limit of one use. If you've printed your instant gift card but lost it, no worries! Just reprint it and put it in a safe place until you're ready to use it.
About Spafinder
Enjoy a day of relaxation with Spafinder gift cards. They are an online business that helps you locate spa deals, ratings and reviews for the best day, vacation, and medical spas worldwide and in your area. Visit SpaFinder.com to find which locations your Spafnder gift card can be redeemed at.
Comments about Spafinder
You may also like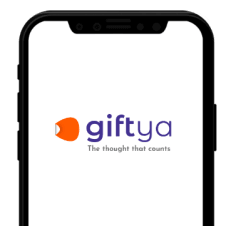 Looking for a new way to gift?
Text friends an egift card in any amount, to any national or local merchant in the U.S., within seconds.
Send a GiftYa