Tips and tricks
Join MYHOP. When you joing MYHOP you have access to exlcusive deals, free pancakes, and local offers.
Seasonal Specials. There's always something new to try at IHOP, so before you go, make sure to check out their website for new menu items.
Kids Eat Free. When one adult menu item is purchased, you get a complimentary Kids' Menu item at no additional cost!
IHOP Gift Cards Q&A
With an IHOP gift card, you can enjoy breakfast at anytime of the day. Known for its delicious pancakes, IHOP is a restaurant chain with a focus on breakfast and bringing people together. Even if you aren't in the mood for waffles or other syrupy-goodness, they'll have something for you among their lunch and dinner options. The best way to enjoy a meal at IHOP (and save your money) is with a discount gift card!
What makes IHOP special?
Besides their satisfying food and their iconic place in American culture, IHOP serves smiles and happy memories to people of all ages and backgrounds. They take pride in their warm, friendly service and in their casual atmosphere. In a world dominated by screens and cell phones, they encourage conversation-- when the food and coffee keeps coming, the talking will too!
Find a location near you!
With nearly 2,000 locations worldwide, you're sure to stumble on this pancake house every now and then-- and when you do, you can't help but want to go inside! But if you need help finding an IHOP near you, you can simply go to their website and, after entering your address, city, or zip code, you'll be one step closer to a delicious meal.
Is there anything better than pancakes?
Yes. Free pancakes. For fourteen years and counting, IHOP has been hosting an annual Free Pancake Day! From 7am to 7pm, you can go to any location and get yourself a FREE short stack of their Original Buttermilk Pancakes. Couple this with a gift card and you have yourself a full meal, full of savings. IHOP is not only satisfying a national need for breakfast on this day, but also encouraging folks to donate to help children battling critical illnesses.
Where are IHOP gift cards sold?
You can get them in-restaurant, online, or at any participating retailers-- like Gift Card Granny! When you buy online, you have the option to get the card physically, digitally, or even in bulk, for those times when you need a party favor.
Join the IHOP membership program!
By joining MYHOP, you get free pancakes-- one free stack for joining, pancakes for your birthday, and then for every anniversary of your signing up. With your account, ordering food online will be easy! You'll also be the first to hear about local offers and deals, as well as members-only news.
Get the app!
If you're hungry and you don't want to wait for your food in the restaurant, the IHOP app will help you place an order for pick-up! You can browse the menu, find a location near you, and order online with IHOP n' Go (their online ordering service).
Where can you use an IHOP gift card?
IHOP gift cards can be used at any restaurant location, as well as online through their ordering service, IHOP n' Go.
How do you send an IHOP gift card to someone?
When you order a card online, you can send it either physically or digitally to any recipient. If you buy a digital card, it can be shared via email or Facebook, and can immediately be printed and used. If you have an IHOP gift card you want to mail to another person, orders under $200 can be shipped to any US address. You can also use Gift Card Granny to send an IHOP gift card to someone-- and with a discount!
Do IHOP gift cards expire? Can you reload a gift card?
No, they have no expiration date and their value will not decrease-- but they can't be used to purchase another IHOP gift card.
And, unfortunately, you cannot reload an IHOP gift card at this time-- but they're happy to sell you another one, and so is Gift Card Granny!
What do you do if you lose your gift card?
If you have proof of your purchase, either the receipt or the card number, you can call this number: 1-866-444-5144.
How much money can you put on the card?
When you aren't ordering in bulk, the maximum amount you can put on an IHOP gift card is $500.
About IHOP
IHOP was founded by two brothers in the summer of 1958, and for the 61 years ever since then, they've been feeding America with the most important meal of the day. With a diverse menu full of affordable and delicious options, IHOP has been a place where people connect over food. This pancake house franchise not only gives to its customers, but also to its community, by supporting charities, community functions, and animal welfare.
Comments about IHOP
You may also like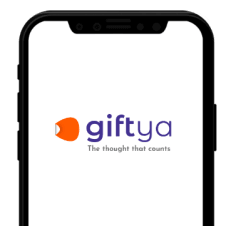 Looking for a new way to gift?
Text friends an egift card in any amount, to any national or local merchant in the U.S., within seconds.
Send a GiftYa