Tips and tricks
Check out LEGO's Sales and Offers online. Visit the LEGO website for their sales and offers page. It's updated weekly with deals for LEGO VIP members and for non-VIP shoppers as well.
Join the LEGO VIP program. Earn points for your purchases and unlock exclusive members-only discounts and LEGO experiences. The VIP program also helps you ensure you're getting the best deal possible on LEGO products by sending you monthly specials and promotions.
Answers to your questions about LEGO Store gift cards
Does my LEGO Store gift card ever expire or diminish in value?
No, it does not! When your favorite builder uses a LEGO Store gift card or LEGO eGift card to make purchases, no expiration date, tax, fees, or shipping charges apply.
How much money can I gift on a LEGO Store gift card?
LEGO Store gift cards make the perfect gift for builders and other creative people of all ages, and you can purchase LEGO Store gift cards to support projects of every shape and size. Both LEGO Store gift cards and LEGO eGift cards can be purchased for a minimum dollar amount of $10, or in any $5 increments from $10 all the way up to $500.
Can I use LEGO eGift cards in LEGO Stores?
Unfortunately, you can not. Traditional plastic LEGO Store gift cards can be used on the LEGO website or at LEGO Store locations. LEGO e-gift cards can only be used to shop online or when placing orders over the phone.
What happens if I want to return the products I purchased with my LEGO Store gift card?
If you aren't thrilled with your LEGO purchase and choose to return it, you will receive a LEGO gift card in the amount of the refund.
Do I have to do anything special to activate my LEGO Store gift card?
Nope! As soon as you receive your LEGO Store gift card, it is ready for you to use.
Can I use a LEGO Store gift card in combination with other payment methods?
Yes! LEGO Store gift cards can be used in combination with a valid credit card in-store or online if your purchase exceeds the value remaining on your gift card.
Can I use more than one LEGO Store gift card on a single transaction?
Yes! You can use up to 7 LEGO Store gift cards in a single transaction.
How much is on my LEGO Store gift card?
Get the balance of your LEGO Store gift card using any of the following options.
About LEGO Store
Since its founding in 1932, LEGO has been all about creativity. The entire LEGO Group strives to have a positive impact on the world by giving children the tools they need to explore, shape, and create their world. By providing a wide array of building and play sets, LEGO play inspires the builders of tomorrow and helps them develop their skills.
Over the last several decades, more than 17,000 people in 15 countries have joined the LEGO team to help create a brighter, more creative, and more resilient society.
The LEGO store is the brick and mortar extension of the LEGO brand. LEGO products can also be purchased online at the LEGO website.
Comments about LEGO Store
You may also like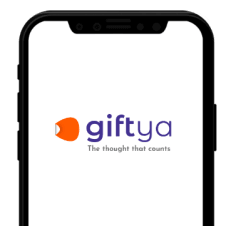 Looking for a new way to gift?
Text friends an egift card in any amount, to any national or local merchant in the U.S., within seconds.
Send a GiftYa