Tips and tricks
1. Get the $5 Hot-N-Ready. A classic Little Caesars deal, you can walk into any location and get a large Cheese, Pepperoni or Sausage pizza for only $5! They also offer a five-dollar lunch combo from 11 am to 2 pm. The deal features four slices of Little Caesars popular Detroit-style DEEP! DEEP! Dish pizza, paired with a 20-ounce Pepsi product.
2. Get yourself a free crazy bread. Little Caesars always has deals and ways to earn a free crazy bread with your meal. Right now, the deal is to order a pizza and add Crazy Bread and enter promo code CRAZY3A to get the free Crazy Bread.
Answers to your questions about Little Caesar's gift cards
Where can I buy a Little Caesars gift card?
As Little Caesar's gift cards can only be used on location, they can only be bought inside a store. They do not offer gift card sales online and they do not offer egift cards. You can, however, find Little Caesar's gift cards right here at Gift Card Granny! You might even find yourself a great deal. There are other third-party retailers like supermarkets that sell Little Caesars gift cards, however, there is no guarantee that any given location will have a gift card.
Where can I check the balance on my Little Caesars Gift Card?
It can be hard having so many gift cards and trying to keep track of how much value is left on which cards. To find out how much you have left on your Little Caesar's gift card, you can head here. You can also check the balance on their website or by calling 1-877-650-4327 to check the balance at any time of day. You can present your physical plastic gift card in store and they will be able to tell you how much is left on the gift card.
How do I use my Little Caesar's gift card online?
There is currently no way to apply your gift card to an online order or to use a gift card while ordering through the app. This includes the pizza portal ordering. The only way you can apply a gift card to an order is by paying in store. You can, however, order online and choose to pay in store and then pay with a gift card upon pickup.
How long are Little Caesar's gift cards good for?
The great thing is that you will never have to worry about running out of time to use your Little Caesar's gift card because they never expire! That also makes these gift cards perfect for gift giving because whenever the recipient wants to use it, it will be there! Gift cards offered through Gift Card Granny have a 100% lifetime guarantee to never expire or lose value.
Can Little Caesar's gift cards be used internationally?
No, you are only permitted to use a Little Caesar's gift card in the country it is purchased in. Keep that in mind when purchasing cards for gifts for others. If you send it to a friend or family member in a different country, there is a good chance they will not be able to use it.
Does Little Caesar's have a policy to replace lost gift cards?
Gift cards hold cash value and should be protected just like you would protect the cash in your wallet. Unfortunately, if you misplace or damage a gift card there is no guarantee that you will get your money back. Little Caesar's does not assume responsibility for any cards that are lost, stolen, or damaged. So make sure that you are always careful and always keep copies of your proof of purchase.
Little Caesar's Terms
1. Gift cards do not expire.
2. Protect your gift card as if it were cash.
3. Card can be used at any participating location.
About Little Caesar's
Little Caesar is the third-largest pizza chain in the United States. The company operates pizza restaurants in the United States and internationally in Asia, the Middle East, Australia, Canada, Latin America, and the Caribbean. They have well over 4,000 stores in 22 countries and territories worldwide, including each of the 50 U.S. states. They coined many different pizza advertisements you may recognize like the $5 Hot-N-Ready deal, the PIZZA! PIZZA! Phrase, and the two for one pizza deals. They continue to be one of the fastest-growing companies in the United States and are the perfect place to get a delicious slice of pizza.
Comments about Little Caesar's
You may also like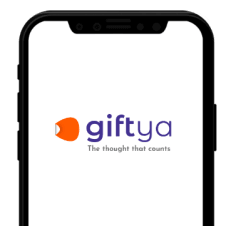 Looking for a new way to gift?
Text friends an egift card in any amount, to any national or local merchant in the U.S., within seconds.
Send a GiftYa