Tips and tricks
Check out the Weekly Ad. View special offers and sales taking place that at a store near you when you enter your zip code on the Menards website.
Shop Clearance. Every store has a clearance section where you can find discounted appliances, cabinets, and many other items.
Apply for a Menards Big Credit Card. Get a 2.0% rebate on purchases made at Menards. If you're a frequent Menards shopper, your savings will add up since rebates can be combined with discounts, other in-store rebates, special promotions, and sales.
Answers to your questions about Mendards gift cards
Where can I purchase a Menards gift card?
If you are looking to buy one, look no further! Gift Card Granny has you covered! Buy your Menards gift card right here for an amazing discounted price! Gift cards can also be purchased at any Menards location. You can also find a variety of different cards on their website. It is possible to find Menards gift cards at other locations like gas stations, department stores, and grocery stores. Remember there is no guarantee any store will have them.
How do I check the balance on my Menards gift card?
Check your Menards gift card balance right here at Gift Card Granny. Call 1-888-412-7789 for a balance inquiry or stop into any Menards location and they can tell you what is left on your card.
Do Menards gift cards ever expire or decline in value?
You are thinking about buying or gifting a Menards card but are concerned about how long you will have to use your card. Worry not! Menards gift cards never expire. You have a lifetime to use up your Menards gift card! This is especially great if you are thinking of gifting. No matter how long that gift card sits in the back of your loved one's junk drawer, they will be able to use it when they need it! Gift cards will never decrease in value either. It is guaranteed!
Is my Menards gift card reloadable?
Unfortunately, Menards gift cards cannot be reloaded for any reason. They can be used over and over again until the full balance of the card has been redeemed. However, remember that you can always find new discounted gift cards to purchase at Gift Card Granny. That means you can buy as many Menards gift cards as your heart desires!
Can I buy and use a gift card online?
Yes! You can purchase one right here at Gift Card Granny or on the Menards website. Both options allow you to customize your card with your own personalized message and envelope. No matter where you decide to buy, any Menards gift card can be redeemed in-store or on Menards.com. You can use them to shop anything you need for the home and garden, including tools, building materials, hardware, and fixtures on Menards.com.
How much can I load onto my Menards gift card?
Wondering exactly how much you can put on a Menards Gift Card for your next gift? Or do you just want to get one for yourself? Cards have a minimum amount of five dollars and a maximum amount of two thousand dollars. With this large of a range, you can get whatever you need! But remember, at Gift Card Granny you can spend less for more! Many of our gift cards hold a higher value than their purchase price. So make sure to always check here for the best discounts on Menards Gift Cards.
About Menards®
Whether you are looking for gift for a loved one or just to say "Thank you!", with Menards® Gift Cards you can make everyone on your list happy.
Menards® gift cards can be redeemed at any of our many stores and they are sure to please, no guesswork, no exchange, no hassle, the perfect gift.
• Choose your own custom amount up to $2,000 per card.
• Personalize with your own message.
• Available in multiple card styles.
• Your choice of multiple card holder styles.
• Card may be used for the purchase of merchandise in-store only. Not valid for payment on Menards® charge cards. Balance remaining on card may be used for future purchases. Card not redeemable for cash. Card and the underlying funds do not expire. There are no fees associated with the use of this card. Menards® not responsible for lost, stolen or damaged cards.
Comments about Menards®
You may also like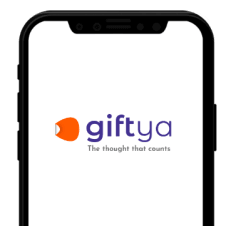 Looking for a new way to gift?
Text friends an egift card in any amount, to any national or local merchant in the U.S., within seconds.
Send a GiftYa