Tips and tricks
Upgrade to a Spotify Premium account. Spotify Premium offers you all the same music you would get with a free account, but it's ad-free.
Follow your favorite artists on Spotify. Follow your faves and never miss a new release.
Check out Spotify
Free Spotify account information
I love my favorite artists, but I'm also feeling pretty adventurous lately. Is there a way that Spotify can help me discover new music?
There is, actually. Spotify's algorithm allows it to create a number of different playlists weekly, each of them curated to your specific tastes. The Discover Weekly playlist takes artists that you've been listening to a lot recently, cross-references them with the rest of the music that other avid listeners of those artists listen to, and creates a playlist with artists that you've, in many cases, never even heard of before.
I'd love to make playlists for specific moods, but I don't want other people to know when I'm in those specific moods. Is there a way to block other people from seeing what I'm listening to?
Yes, Spotify actually gives you the option to make any playlist you'd like private. The ones that you don't make private will show up for your friends on desktop so they can see what you've been listening to recently. The ones that you do make private, however, are for your eyes only. Plug in your headphones, press play, and listen to whatever you'd like. No one else will be any the wiser.
Does Spotify only come with music?
No! You're welcome to listen to as much music as you'd like to, but Spotify also has a wide array of podcasts that you can choose from. If you're in for a long drive and want something new, try turning on a podcast.
Spotify Premium account information
What else can I get with a Spotify Premium account besides ad-free listening?
Your Spotify Premium account will allow you to download your music so you can listen to it at any time and in any place (even when you're offline)! Additionally, everyone has those days where every other song just isn't working for them. With Spotify Premium, you can skip to your heart's content.
I'd love to get Spotify Premium for my kids, but they're still young and I'm worried about what they might stumble across. Are there ways to control what content they can view?
Good news, Spotify Premium actually has a Family plan. With the Family plan, you can link up to 6 individual accounts together under one bill, and you can remotely block explicit content from any of the accounts you'd like to. This way, you can enjoy whatever content you like, while still keeping your littles' ears...little. You can also create a Family Mix--a playlist that combines music everyone in the family will like.
I've heard that you can bundle Spotify Premium with Hulu and Showtime. Is this true?
This is only available to verified college students at the moment. Students attending an accredited college or university can sign up using their school email account, which they can then agree to have verified. With a Student Spotify Premium account, the monthly rate is lower, and you can also choose to connect your account to Hulu and Showtime accounts as well. If you're not a student yourself but know someone who is, pass this info along to them if you're while sending them a Spotify gift card.
Answers to your questions about Spotify gift cards
What can I use Spotify gift cards on?
Gift cards can be used for monthly premium subscriptions.
How do I redeem a Spotify gift card?
First off, you must have a Spotify account in order to use a gift card. After you log in, go to the redemption page, enter your gift card information, and click Redeem.
Are there any restrictions on using a gift card?
They cannot be used in combination with other promotions or discounted accounts.
What can I do if my Spotify gift card gets lost or stolen?
Choose a sad song from your playlist. Spotify is not responsible for lost or stolen gift cards.
About Spotify
Product Features
Millions of songs and thousands of podcasts
Play on-demand and offline, anywhere
All your music is ad-free and uninterrupted
Listen in high quality audio
Product Description
Spotify Premium lets you play the music you love on all your devices, ad-free and offline. Or immerse yourself in the stories that matter, with thousands of the world's best podcasts at your fingertips. Pick, skip and repeat tracks as much as you want, and play everything in rich, high quality audio. It's all yours with a Spotify Premium subscription.
Comments about Spotify
You may also like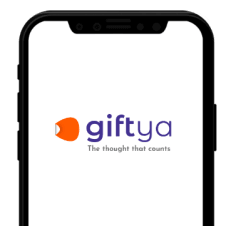 Looking for a new way to gift?
Text friends an egift card in any amount, to any national or local merchant in the U.S., within seconds.
Send a GiftYa