Wayfair Tips and Tricks
Looking for a one-stop online shop for all the items on your home goods shopping list? Buy a Wayfair gift card from Gift Card Granny, and you'll have access to Wayfair's 14 million home furnishing, decor, home improvement, and houseware items! Wayfair has won several retail awards in the past few years, including "Best Shopping App" and "E-Retailer Marketer of the Year," and continue to expand as one of the largest online destination for home shopping.
Does Wayfair have a rewards program I can join?
You bet! There are many ways to save on Wayfair products, including signing up for their rewards program. You earn rewards for making purchases -- 1 point for every dollar spent. Once you rack up enough points, you can trade them in towards your purchases.
The only thing better than saving on high quality home goods is saving with your friends. With Wayfair Rewards, you can get even more rewards points when you refer a friend to the program, so get out there and share the savings!
How can I purchase a Wayfair gift card?
At Gift Card Granny, we offer both digital and physical gift cards. You must purchase a minimum of $25 on any gift card, and currently, gift cards must be purchased by customers from the United States (using USD).
Where can I use my Wayfair gift card?
With Wayfair, you'll always have plenty of options to choose from! Wayfair gift cards may be redeemed at the following websites: Wayfair.com, AllModern.com, BirchLane.com, Perigold.com, or JossandMain.com.
Don't know where to start? Don't worry! Here's what you can expect from each of Wayfair's brands:
Wayfair. Everything home for everything budget.
All Modern. The best of modern, priced for real life.
Birch Lane. Classic home at a comfortable cost.
Joss and Main. Stylish designs to discover daily.
Perigold. Designer-favorite luxury decor.
Can I purchase services with a Wayfair gift card?
Yes! Your Wayfair gift card can do much more than buy home goods items. It can also go toward any program or service available on Wayfair, which include (but are not limited to):
MyWay. Wayfair's exclusive loyalty program designed to make shopping for your home easier and more affordable than ever—all for $29.99 per year.
Design Services. Discover expert, online interior design services—tailored to your budget, your space, your style. Tell us about yourself, choose a designer, get designs, and bring it all to life. Starting at $29.
Assembly and installation services.
Delivery upgrades (Room of Choice, Full Service Delivery, etc.)
Frequently Asked Questions About Wayfair Gift Cards
Do I have to use my gift card within a certain timeframe?
Your gift card will not expire as long as you apply it to your account within ninety days of its purchase. If you do not apply it to your account in that time, whichever account purchased the gift card will be refunded in full. It will then show as "returned" and you will not be able to reinstate it.
What do I do if my Wayfair gift card is lost or stolen?
Once a gift card is purchased, Wayfair and Gift Card Granny are not responsible for it in the event it is lost or stolen. Luckily, if you have already redeemed the gift card on the website and something happens to the card itself, nothing will happen to the funds that are already in your account.
How do I redeem my gift card?
Redeem your Wayfair gift card directly on the Wayfair gift cards page on the Wayfair website. Click on "Redeem It Now" in the top-right corner.
Do Wayfair gift cards expire?
Lucky you! Wayfair gift cards never expire. Take your time, and explore all your options, with over 14 million items to choose from, you'll be glad you don't have to rush!
About Wayfair
Wayfair Gift Cards are the perfect way to let someone know you care without all the hassle of finding the perfect item. With one of the world's largest online selections of furniture, home furnishings, décor and goods, including more than ten million products from over 10,000 suppliers, Wayfair helps people find the perfect product at the right price. Our extensive selection and superior customer service coupled with the convenience of online shopping, make it easier than ever before to find exactly what you want for your home at a price you can afford.
Wayfair Gift Cards Can Also Be Used At
Comments about Wayfair
You may also like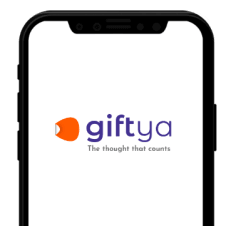 Looking for a new way to gift?
Text friends an egift card in any amount, to any national or local merchant in the U.S., within seconds.
Send a GiftYa