Tips and tricks
1. Decluttering? Spring cleaning any time of the year? Container Store gift cards help you organize and reorganize to your heart's content!
2. Keep everything organized. Container Store gift cards are the gift that keeps on giving with stress-free organization!
3. Buy a Container Store gift card for new college students or friends who are moving. It will help them find a place for everything and put everything in its place.
4. Are you a Forgetful Fred or Francesca? You can schedule electronic Container Store gift cards to send immediately-- or up to 12 months in advance! Now you'll never miss forget another gift again!
Answers to your questions about The Container Store gift cards
Who sells Container Store gift cards?
Container Store gift cards are sold at participating retailers, including Gift Card Granny! You can also buy Container Store gift cards at Containerstore.com.
How do I know when my Container Store gift card expires?
Don't worry-- they don't! But don't sleep on it, either-- organizing your space brings a peace of mind.
How do I check the balance of my Container Store gift card?
You can check your Container Store gift card from Gift Card Granny. You can also check your balance by calling the Container Store Customer Service at 1-877-877-0032 or at Containerstore.com.
Are there any maintenance fees for unused gift cards?
No, there are no fees placed on our gift cards, ever. However, check with your state laws to see if escheat applies.
Can I order multiple gift cards?
You are welcome to order multiple gift cards. Online, you can purchase up to 10 gift cards between $10-$250 but they must be shipped to the same address. If you need to purchase multiple gift cards, each going to a different address, then you will need to make each gift card a separate purchase. Purchases of more than 10 gift cards should be directed to 1-888-CONTAIN to place your order. Purchases of gift cards exceeding $250 must be placed over the phone.
How much money can I load onto my Container Store gift card?
Container Store gift cards are available for $10 to $500-- however, gift cards over $250 must be purchased over the phone by calling 1-888-CONTAIN.
Does the Container Store offer electronic gift cards?
Absolutely! They can also be more personalized than physical gift cards with a photo that you can upload to the site. You can also set it to send right away or up to a year in advance-- taking the stress out of planning for that perfect gift!
Why are there two different Terms & Conditions for gift cards?
While both electronic and physical gift cards are accepted as forms of payment in store and online (excluding the purchase of other gift cards), it is necessary to have to have different sets of Terms & Conditions due to the nature of both the delivery methods and personal liability to the gift card owner. Please take a moment to familiarize yourself with the Terms & Conditions that apply to your type of gift card: physical or electronic.
How do I use my Container Store gift card?
Present your physical or electronic gift card to the cashier at the time of purchase. If your purchase is less than the gift card amount, the remaining amount will be saved for the next purchase. If the purchase is more than the gift card amount, you need to cover the rest with a debit or credit card, cash, or another acceptable form of payment.
How does the Container Store handle lost or stolen gift cards?
If the original receipt is presented, the lost, stolen, or damaged gift card will be replaced only for the remaining value. For electronic gift card issues, contact Customer Support immediately. You must have the purchaser's confirmation email as proof of purchase.
About The Container Store
The Container Store is an American retail company offering storage and organization products and services. Founders Garrette Boone and Kip Tindell met while working for the Montgomery Ward paint department. They opened the first Container Store in 1978 in Dallas, TX with an architect named John Mullen, becoming one of the first-- if not the first-- stores to specialize in organization and storage retail exclusively. Over the years, the company grew splendidly. In 1999 they were able to purchase their main supplier-- Swiss company Elfa International. Expansion has continued, and there are now around 90 Container Store locations in the United States with over 4,000 employees.
Comments about The Container Store
You may also like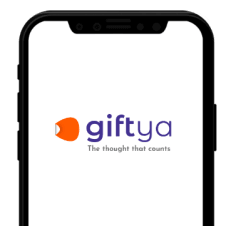 Looking for a new way to gift?
Text friends an egift card in any amount, to any national or local merchant in the U.S., within seconds.
Send a GiftYa