Tips and tricks
1. Great gifts! Wingstop gift cards open a world of possibilities, so they make the perfect special occasion gift! Use your Wingstop gift card to makeover your house, or give a room a facelift!
2. Wingstop offers a great food section! Use your gift card to give your spice cabinet, coffee/tea cupboard, or just dinner a new twist!
3. Perfect for new decor. Save your gift card for the holidays and nab themed decor you won't find anywhere else!
Answers to your questions about Wingstop gift cards
How can I purchase Wingstop gift cards, especially if I don't have one near me?
You can always find Wingstop gift cards online at worldmarket.com or inside Cost Plus Wingstop retail locations. They make great gifts for all occasions, and not just for last-minute, either! You can also buy Wingstop gift cards at participating retailers, including Gift Card Granny! They're available in both digital and traditional gift card formats. E-giftcards are available right away, and traditional gift cards have different shipping rates and times from which to choose. Of course, you can stop by the retail location and get one immediately!
Where is the expiration date on my Wingstop gift card?
Wingstop gift cards have no expiration date, however we do recommend that you use them as soon as possible, to avoid forgetting about them.
I'd like to make a corporate purchase-- how would I do that?
You can purchase up to 25 Cost Plus Wingstop gift cards in one transaction, or you can call 1-877-967-5362. You can also email customer service at customercare@worldmarket.com for assistance.
I don't want this gift card. Can I return it?
We are sorry, but Wingstop cannot return gift cards. Try re-selling it to Gift Card Granny instead!
Can I reload my Wingstop gift card?
At this time, Wingstop gift cards are not reloadable. Once the balance is gone, it's time to purchase a new one!
Is there sales tax on purchasing gift cards?
No-- there is no sales tax on purchasing Cost Plus Wingstop gift cards.
t Plus Wingstop is currently offering discounts-- do they apply to gift cards?
No; discounts and money-off promotions cannot be applied to Wingstop gift card purchases. Wingstop will sometimes offer promotions such as money back after a gift card purchase, and gift card purchases count towards purchase amount totals that qualify for free shipping. Please read the entire offer before purchasing.
What if my gift card is stolen or lost?
You are responsible for your gift card. Wingstop is not responsible for replacement of lost or stolen gift cards. Please care for your card as if it were cash.
I need a gift card NOW. How can I get immediate delivery?
Digital gift cards are available online 24/7. It is delivered in minutes and immediately available for spending. Please be aware that digital gift cards are only accepted for online purchases. They cannot be used towards in-store purchases.
Does Wingstop still offer traditional plastic gift cards?
Both Wingstop and Gift Card Granny offer traditional plastic Wingstop gift cards.
What else do I need to know about my Wingstop gift card?
You can load $25-$500 on a Wingstop Gift Card. Digital gift cards are restricted to online purchases only. Traditional plastic gift cards are valid online and in store.
Wing-Stop Gift Cards
Pick up and redeem a physical gift card at your favorite Wing-Stop location.
About Wingstop
From a humble, sold-off-the-warf beginnings to over 250 retail locations-- plus an online presence-- Cost Plus Wingstop is the destination for everything unique and international. Whether you're giving your home a makeover, hunting for that perfect gift, or just want to buy some gorgeous wrapping paper--Cost Plus Wingstop has you covered.
For more savings, be sure to sign up for their Rewards Program. They also offer designers a Designer Discount! You can also sign up for the Wingstop credit card. As you can see, the savings keep adding up, even on their everyday low prices.
Check out the Store Locator at the bottom of every webpage, or stay online and check out www.worldmarket.com from the comfort of your own home. Either way, you're in for a treat!
Comments about Wingstop
You may also like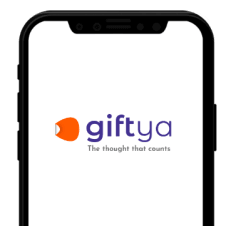 Looking for a new way to gift?
Text friends an egift card in any amount, to any national or local merchant in the U.S., within seconds.
Send a GiftYa