Best Gift Cards for National Sisters Day
National Sisters Day is right around the corner! It falls on August 6th and is the perfect opportunity for you to show appreciation for your sister and prove, once and for all, that you are the best sibling! This article will discuss the best gift cards for National Sisters Day. We are here to provide a cultivated list of great possibilities. From there, you can narrow down to whichever one your sister would like the best. Even if nothing on this list is the right card, we have hundreds of retailers at Gift Card Granny from which to choose. You can earn cash back on all of them!
In this article, we will cover the top nine gift cards for National Sisters Day, covering topics including:
Gift cards for makeup
Gift cards for clothes
Gift cards for books
Gift cards for travel
Earn Cash Back On Gift Cards for National Sisters Day with Gift Card Granny
As a quick reminder, we've pointed out all of the retailers on this list that you can find on Gift Card Granny as of this writing. Gift Card Granny makes it easy to buy and send customized gift cards online and earn cash back while you do. Gift Card Granny carries thousands of local and national brands, including Visa gift cards, Mastercard gift cards, and gift cards for many of the awesome spots on this list.
Text eGift Cards on GiftYa
Another popular gift-giving site is GiftYa, which also offers customizable eGift cards! GiftYa lets you add custom photos or videos to all your gifts in the form of a virtual gift wrapper. A GiftYa can be sent by text or email, so the gift is always delivered within minutes. You can also schedule the gift to be sent on a specific date, such as a birthday or holiday. With over 16,000 local merchants and 280 national merchants usable at over 230k locations across the US, you can find the perfect gift for anyone!
Now that we're on the same page let's jump right into our list!
1. Nordstrom
A gift card for high-end clothing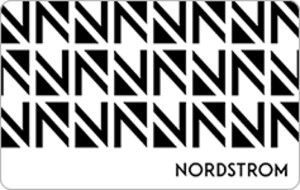 Nordstrom is a high-end clothing store. This department store is one of the best around, and a Nordstrom gift card for National Sisters Day is great if your sister likes expensive clothing. The risk with a Nordstrom gift card is that it will likely not cover the majority of the bill. Gift cards to more expensive locations are best given to sisters who go there with regularity. Nordstrom is expensive! You don't want to force your sister into shopping somewhere expensive unless you can produce a gift card that covers the cost of at least one item.
Unless your sister shops at Nordstrom, you run the risk of the gift card sitting unused and being slowly forgotten in the bottom of her handbag. Make sure to ask where they like to shop before purchasing a gift card from a clothing store.
Nordstrom hosts a ton of high-end brands for its customers to choose from. They have an abundance of brands and items to entrance your sister as she walks down the aisles of clothing. If you know that your sister is a certified shopper, we cannot recommend this gift card enough!
2. Macy's
The perfect gift card for affordable seasonal shopping
Macy's is a much more affordable department store that houses fun and fashionable items. Macy's is a great place for your sister to shop and pick out a new, fun, outfit for the fall. Macy's has a large range of brands and many options, but, perhaps, less high-end clothing than a store like Nordstrom. More money-minded clothing shoppers will love a Macy's gift card for the store's affordability and the savings from the gift card.
Macy's is a great store to shop around when you don't have a specific item in mind. There are so many colors and styles laid out in a way where inspiration can strike at any moment. Macy's is a good gift card for National Sisters Day even if your sister is not a huge clothes shopper. This card could be the inspiration she needs to get out and refresh her wardrobe.
3. Ulta
Personal-care products are always in! A gift card to Ulta could be a big hit
Many women use beauty products in some capacity, from make-up to skin care and hair care. You cannot go wrong with an Ulta gift card for National Sisters Day. We like this gift card because your sister will always need refills on her products, but no one knows better than her which ones need to be refilled and when they need it.
A gift card like this is not likely to sit forgotten or unused as long as your sister uses some sort of makeup or skincare products. These products are often rather expensive! They will guard that gift card with their lives, and isn't that the best? This gift card is a sure bet to ensure that your sister will appreciate and enjoy their gift as well as put it to good use!
4. Amazon
This is the gift card of gift cards for National Sisters Day
Amazon gift cards will always be one of the best gift cards for sisters. This gift card covers all your bases, as we are certain there's not a girl out there who would have a hard time spending some money on their Amazon account. Alongside the ease of spending, it is easy for anyone to upload their Amazon card onto their account even if they aren't going to use it right away. There's no risk of them losing the card., and they are in no rush to purchase anything. The next time they find something they need, it will automatically be subtracted from the total.
This gift card is excellent in its far-reaching abilities, but it does not let them try something out-of-the-ordinary. If you want to give a bit more direction, you can add a note on how you want her to spend it!
5. Barnes and Noble
A home for books, games, and much more!
Buy a Barnes and Noble gift card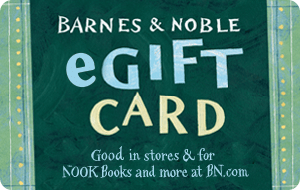 Barnes and Noble is an excellent choice for a gift card. They have such a diverse collection of books on their shelves that readers of all ages and interests can find a book that she enjoys. Is your sister a reader? Walking through Barnes and Noble and just looking at interesting sections is an amazing way to spend the day, especially with a gift card in hand. Also, it could be the perfect occasion if she has a book on their mind, which spurs her to pick it up.
Alongside its collection of books, Barnes and Noble has expanded its repertoire to sell a lot of games, tv, and movie-related merchandise, and more than your sister might enjoy perusing on her trip. Not everyone is a reader, but a Barnes and Noble gift card can cover them too! Your sister could just be waiting for the perfect book to get back into reading, and this could be the time to do it!
Buy a Barnes and Noble gift card
6. Airbnb
A gift card for traveling sisters
Is your sister a traveler? A gift card to Airbnb is an excellent way to help her fund her next trip, whenever it may be. Airbnbs are becoming an excellent alternative to hotels when it comes to vacationing. They offer a wide variety of locales and experiences, and your gift card can help her pay for that next weekend away. This gift card adds a bit to her vacation savings without setting anything in stone. A gift card to Airbnb can be redeemed at any time, but it is always there as a reminder to get out and see the world.
7. Yankee Candle
A room is incomplete without the perfect scented candle
Adding a candle to a room's ambiance is the cherry on top. The subtle scents of someone's favorite candle give so much character to the room, and a gift card to Yankee Candle lets your sister pick out her favorites! She gets to choose the scent she wants that's perfect for the room. Now, buying a candle for your sister is a risky proposition. If you know she has a favorite or feel confident that she'll like a scent then it could be great, but you do not want to misstep and get them a fragrance that they don't like. They may burn it out of spite and remind you unfailingly for years about this scent you purchased.
Between their famous scented candles, wax melts, room sprays, diffusers, and more, it's easy to pick out the perfect scent for a day of reading and relaxing. Your sister will love picking out candles that fit the vibe of her apartment. It is impossible to overestimate the number of scents available at Yankee Candle.
Whether she goes in-store to shop or looks online, half of the fun comes from checking out all the possible flavors! Now with different kinds of candles in all shapes and sizes, the experience of shopping for their candle is a gift unto itself.
8. Uber Eats
Because we all know there are nights when cooking seems impossible.
There are always nights best spent in the comfort of one's own home, and on those nights, cooking can be a big problem. Prepping the meal, waiting for it to cook, and the cleanup afterward could be just enough to ruin her amazing night indoors. That's where this gift card comes in! An excuse to grab a meal from a local takeout restaurant and lounge while it is delivered right to your door cannot be beaten.
Without a gift card, your sister might not take this luxurious opportunity, preferring to whip up something simple. Having the money in her app is a great incentive to take the option to get a delivery meal when the mood strikes. This is also a great app for get-togethers, where everyone can order their own meal rather than having to cook it up.
9. Uber
Uber is a fantastic gift for sisters who are always on the move
Uber has entrenched its position as a risk-free and expedient way to travel within cities all around the country. Not having to worry about getting behind the wheel is a great boon, especially when going out to dinner or any place you can get a drink. There is no need to worry about parking or someone scratching up your car. That being said, there is the rebuttal that it's cheaper to drive.
That's where you come in! A gift card to Uber can fund her next trips around the city, letting her travel stress-free out to dinner, a friend's place, or wherever she wishes to go.
These are our favorite gift cards for National Sisters Day
We hope this list has shed some light on the best gift cards for National Sisters Day! There are so many amazing options out there, all depending on where she likes to go and what she likes to do. If you have any doubts, feel free to ask her about her favorite places! It is always better to ask in advance rather than pick up a gift card that they don't love.
Remember: many of the retailers on this list are available at Gift Card Granny, where you can earn cashback and rewards on all of your gift card purchases.
From all of us here at Gift Card Granny, happy shopping!