Carnival Cruises Tips and Tricks
Sail around the world (without sinking your budget) by getting a discount Carnival Cruise Line gift card from Gift Card Granny! Explore destinations from Bermuda to Australia, all while traveling aboard one of Carnival's luxury cruise ships. Enjoy onboard activities like a day at the spa or a game of mini golf, and grab a bite to eat at the ship's dining hall or one of Carnival's many restaurants.
What Can Carnival Cruise Gift Cards Be Used For?
Carnival Cruise gift cards can be used toward the purchase of a cruise, to book a prepaid shore excursion, or redeemed onboard to pay for activities, games, drinks, food, and more.
A lot of entertainment options are included with a Carnival Cruise trip, but there are also a ton of extra features that you can pay for while onboard. Pool-side bars, fitness classes, casino games, spa treatments, and hair and beauty salons are just some of the activities that you can pay for on the ship
Join the VIFP Club to Earn Points and Exclusive Offers
Carnival Cruise is all about having fun, which is why a member of its rewards program isn't just a very important person—they're a very important fun person! When you join the VIFP Club, you get access to member-exclusive offers and can earn points just by going on cruises. Plus, there are weekly drawings to win $500.
How Do I Use a Carnival Cruise Gift Card?
Online
You can use your Carnival Cruise gift card online to help pay for your cruise or one of your Carnival on-shore excursions. Just enter the 16-digit gift card number to apply your balance to your purchase!
Onboard
Already have your trip booked and paid for? No need to jump ship—you still have plenty of use for your Carnival Cruise gift card, and it's one item you don't want to forget to pack! Once you board the ship, visit the Guest Services Desk or one of the Sail & Sign kiosks to apply your gift card to your onboard spending account.
Get the Carnival HUB App
Before embarking on your cruise, make sure to download the Carnival HUB App in order to stay up-to-date on daily events, dining options, deck plans, and more throughout your trip. It's free to download and use on the ship, but for $5 per user, you can your family can also use the app to message one another with the Onboard Chat feature. You can find the app on the Carnival website or by searching for it on Google Play or iTunes.
Where can I buy a Carnival Cruise gift card?
You can buy a Carnival Cruise gift card on the Carnival website, at a local retailer, or—if you're looking for the best deal—right here on Gift Card Granny.
Do Carnival Cruise gift cards expire?
While standard Carnival Cruise gift cards do not expire, promotional gift cards may be marked with an expiration date by which you must use the card.
Frequently Asked Questions About Carnival Cruises
How much are Carnival Cruise gift cards?
Carnival Cruise gift cards are sold in denominations ranging from $100 to $1,000—but you can find one for a discounted price when you shop with Gift Card Granny.
Can I use a Carnival Cruise gift card to buy another gift card?
No, gift cards from Carnival Cruise cannot be used to purchase other gift cards.
Are Carnival Cruise gift cards reloadable?
No, you cannot reload a Carnival Cruise gift card.
How many Carnival Cruise gift cards can I use in a single transaction?
You can use up to nine gift cards per transaction with Carnival Cruise.
What currencies are Carnival Cruise gift cards available in?
Carnival Cruise gift cards are only available in USD and cannot be used on Carnival ships with functional onboard currency other than USD.
How can I check the balance of my Carnival Cruise gift card?
Don't know how much is left on your Carnival Cruise gift card? You can check the balance here.
About Carnival Cruises
Carnival Cruise Line was founded in 1972 and is owned by Carnival Corporation, which is one of the world's top travel and leisure companies. With more than two dozen ships, Carnival Cruise departs from the US, Canada, Puerto Rico, and Barbados. Voyages range from 2 to 24 days and include trips to places like the Caribbean, Mexico, Alaska, the Bahamas, Europe, Hawaii, and more.
Comments about Carnival Cruises
You may also like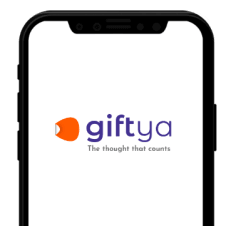 Looking for a new way to gift?
Text friends an egift card in any amount, to any national or local merchant in the U.S., within seconds.
Send a GiftYa