Trae's Tips and Tricks for Southwest Airlines
Join Click 'N Save. Sign up with your email to be in the know about the latest discounts, flash sales and promotional offers at Southwest.
Get Adjusted. Southwest allows you to have your fare adjusted for free if the price drops after purchase.
Collect Points For Free Flights. Join the Rapid Rewards program and earn points redeemable for free or discount flights.
Look For Southwest Promos. Keep an eye on the "Special Offers" page on the Southwest website for limited-time offers and discounts.
Use the Military Discount. All active-duty men and women and their dependents qualify for reduced ticket prices.
Anyone looking for a discount on travel knows that Southwest is the go-to airline for frugal flights. Now you can vacation on a budget without blinking an eye by using these top ways to save money at Southwest Airlines. Flyers from around the world shared their favorite hacks to make your next journey one to remember, especially when you balance your bank account. From free in-flight treats to discount (or even free) tickets, you'll feel like you're floating on a cloud by how much you'll save flying Southwest.
Use Southwest Airlines Gift Cards
You'll save money on each and every flight you take by using discount Southwest Airlines gift cards to book your flight. Gift Card Granny always finds you the biggest Southwest gift card deals, which you can use on travel to over 95 destinations around the world. These official Southwest gift cards never expire, never have fees and you can choose amounts ranging from $10 to $1,000. That means you can save and use your Southwest Airlines gift cards discount any time you feel like taking a trip for less. You can even send eGift discount Southwest gift cards to friends and family members to help reduce the cost of special events, like weddings or graduations.
Get a Price Adjustment
Did you discover discounted fare after you've already booked your flight? Make sure to have your price adjusted on the Southwest website or by calling 1-800-I-FLY-SWA. Simply go into your Southwest account page and select "Change Reservation" from the menu. Select the reduced-fare flight from the prompts, and you'll see the discount immediately. Any points used for the originally booking will be returned to your account, and people paying with cash will receive a SWA voucher.
Join the Rapid Rewards Program
When you join the Southwest Rapid Rewards Program, you'll earn points on every flight you take, hotel you stay in or meal you eat. Save up your points and redeem them for a future flight to your favorite destination. Points never expire, you'll enjoy unlimited reward seating and you'll never have to worry about blackout dates. don't have enough points for a free flight? Use the Rapid Rewards Points Center to add on the points you need to make it all happen.
Become a Rapid Rewards Credit Card Holder
Who wouldn't want the extra rewards points and exclusive offers by becoming a Rapid Rewards Credit Card Holder? Once approved, you'll have the opportunity to earn 40,000 points you can use to enjoy free flights throughout the year. Southwest Rapid Rewards Plus and Priority Card holders receive 2 point for every $1 spent on Rapid Rewards car rental and hotel partner purchases, 1 point for every $1 spent on all other purchases and between 3,000 to 7,500 anniversary points each year. Business owners also have the opportunity to earn 60,000 points, with 20% back on all in-flight drinks, movies, WiFi and messaging and 6,000 anniversary points each year.
Apply Southwest Airlines Coupons
Who doesn't want a discount on travel? Always make sure you have official Southwest coupons before you buy your tickets. You can get free offers, access to special promotions and an instant reduction in travel cost by applying the unique Southwest Airlines coupons and promo codes from MyCoupons.
Upgrade at the Airport
Choosing to purchase Business Select tickets can help you get the best seats, but you might end up spending a lot more money for the privilege. If you're tired of scrambling over mediocre seats, save yourself time and money by upgrading your standard tickets right at the airport. When you arrive at the gate, Southwest Airlines can upgrade your tickets for just $40, enabling you to finally snag that perfect seat.
Get Your Free Holiday Drink
For those of you that enjoy a good in-flight adult beverage, make sure to take advantage of free holiday drink days. When you fly on New Year's Day, Valentine's Day, St. Patrick's Day, Southwest's Birthday, Father's Day, July 4th, Southwest Rapid Rewards Credit Card's Birthday, Halloween or Thanksgiving, you'll receive a free celebratory drink of your choice.
Use Click'N Save
When you join the Click 'N Save program, you can sign up to receive email or text notifications with the top Southwest deals and discounts throughout the year. In your Click 'N Save account, you can select a preferred airport and customize notifications to get updates just right for you.
Change Your Flight For Free
Have a change of plans? Southwest allows you to change your flight, free of charge! While your updated flight or seating might include paying a difference in fare, you'll never have to pay a change fee, which can often range from $50 to $150 at other airlines.
Eat With Southwest Rapid Rewards Dining
You can start earning free airfare with every meal you eat if you take advantage of the Southwest Rapid Rewards Dining program. It's free to join, and members will earn 3 points for every $1 spent on food and drinks at over 11,000 participating restaurants, clubs and bars. You'll also earn 10 additional points for every review you give online. New members also receive 500 bonus points on $25 spent within the first 30 days of use.
Catch a Deal During a Flash Sale
Watch for periodic Southwest Airlines flash sales, which can include discount on fare up to 40% or more. If you already purchased tickets, no worries! You can change your tickets during the flash sale with no change fee and no questions asked. The difference in price and any Rapid Reward points earned will be credited back to your account.
Save Using Rapid Rewards Shopping
Watch for periodic Southwest Airlines flash sales, which can include discount on fare up to 40% or more. If you already purchased tickets, no worries! You can change your tickets during the flash sale with no change fee and no questions asked. The difference in price and any Rapid Reward points earned will be credited back to your account.
Check Luggage For Free
Don't worry about that extra bag when you fly with Southwest Airlines, where you can check two pieces of luggage free of charge. Each bag must weight under 50 pounds and measure 62 inches or less, otherwise you'll have to pay an additional $75 per bag one way.
Watch the Southwest Promos Page
Always check the "Special Offers" tab on the Southwest Airlines website to stay on top of the latest deals, flash sales and promotional discounts on flights taking place throughout the year. These special offers are often unadvertised and available for a limited time, so if you're a frequent traveler it might be worth your time to take a look.
Southwest Airlines Military Discount
If you're active-duty military, you can receive reduced-priced tickets through Southwest Airlines' Military Fare program. All men and women of the U.S. Armed Forces and their dependents can take advantage of this program, which includes free baggage check for military personnel, regardless of the number bags and their weight.
Grab the Seat You Want With EarlyBird Check-In
With no assigned seating, you won't automatically know which seat you'll get when you book a flight with Southwest. However, if you opt for EarlyBird Check-In, you'll get first pick of seats. It's only $15 one-way but can really pay off if you're particular about seating arrangements during flights.
Board Early With Kids Under 6
Did you know that if you fly with children under 6 years old you'll instantly qualify for early boarding? Not only is this true, but it can really help out traveling parents with tired and cranky little ones. You'll get to board the plane directly after the A group.
Frequently Asked Questions
Where can I use my discount Southwest Airlines gift cards?
All Southwest Airlines gift cards can be used towards any Passenger travel but cannot be used to purchase group tickets, vacation packages, rental cars, hotels, luggage fees, EarlyBird Check-In or other additional fees.
Where do I redeem discount Southwest gift cards?
Bring your discount gift cards to any Southwest Airlines ticket counter or redeem by calling 800-435-9792 or on the Southwest Airlines website. Travel agencies do not accept Southwest Airlines gift cards as a payment method.
Does my Southwest Airlines gift card expire?
No, but it can deactivate. Every purchase you make using your Southwest Airlines gift card will be deducted from the total balance on the card. Once the gift card reaches zero, it will automatically be deactivated.
How many discount Southwest gift cards can I use at once?
You can use up to three Southwest gift cards per passenger on each flight reservation. Other forms of payment can be used if your purchase price exceeds your gift card balance.
Can I exchange or refund my discount Southwest Airlines gift cards or cash or credit?
No. Southwest gift cards can only be used to purchase Passenger travel and cannot be exchanged or redeemed for cash, credit or check.
How many bags can I bring on my trip?
Southwest Airlines allows you to bring one bag and one personal item as carry on, and two pieces of check-in luggage per person. Fees may apply for overweight check-in bags.
How do claim Rapid Rewards points if I forgot to use my number during checkout?
Simple! As long as your flight took place within the last 12 months, you can claim your Rapid Rewards points right inside your Southwest Airlines account. Simply login and go to the "My Account" tab. Select "Manage" from the "My Rapid Rewards" section and click on "Request Past Points."
More Tips for Saving on Southwest
Learn you how to further your savings at Southwest.
Video Transcript: Southwest Gift Cards

Hi, I'm Natasha and I'm on the marketing team at Gift Card Granny, the grandmother of all gift cards. Here you'll find savings for gift cards at hundreds of the top retailers in the U.S.Today we're talking about Southwest gift cards which are extremely popular amongst jet-setters. This airline is a dream come true for travelers thanks to the snack selection and, of course, two free checked pieces of luggage.
From a trip to sunny California or the beaches of Florida, Southwest gift cards can be used to purchase travel to more than 100 destinations.Wondering how to save on your next Southwest flight? Here are 3 helpful tips:
Opt-in for Southwest's newsletter so you receive deals directly to your email inbox.
Consider opening a Southwest credit card where you can earn points towards free flights.
Save 2% when you purchase a Southwest gift card through Gift Card Granny; remember that you can use up to three gift cards per passenger for each reservation
So, where are you traveling to next?
About Southwest
Fly and save with Southwest gift cards. Southwest is an American low-cost travel provider. They are the largest airline in the world and have been ranked the #1 friendliest flight service as well as recognized to have one of the best baggage policies. You can use your Southwest gift card when booking a flight online.
Comments about Southwest
You may also like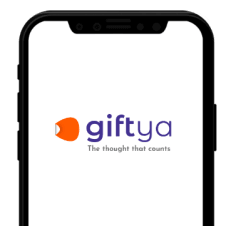 Looking for a new way to gift?
Text friends an egift card in any amount, to any national or local merchant in the U.S., within seconds.
Send a GiftYa