Visit Darden Restaurants Subsidiaries
Whether you're looking for a casual family dinner or want to treat your significant other to a finer dining experience, you can find a Darden Restaurant that meets your needs. Here is a quick list of Darden Restaurants subsidiaries and what they have to offer.
Olive Garden
Get the family together and enjoy a variety of Italian favorites at Olive Garden.
Longhorn Steakhouse
Western style and big taste is what you can expect at Longhorn Steakhouse. Choose a cut of steak that fits your appetite or sink your teeth into some baby back ribs, chicken tenders, and more.
Cheddar's Scratch Kitchen
No frozen patties here, just good ol' American favorites freshly prepared and made with quality ingredients. Taste the difference at Cheddar's Scratch Kitchen.
Yard House
Order a pint, pull up a chair, and watch the big game at the Yard House. Share a pizza, take a bite of a street taco, and relax at this family friendly sports bar.
The Capital Grille
Your new favorite date night dinner spot is at The Capital Grill. Sip a glass of wine while enjoying a succulent sea food or steak entrée.
Seasons 52
Flavors from the season are meant to be savored at Seasons 52. Fresh, never fried food options means you can feel good about dining out.
Bahama Breeze
Laid back style and Caribbean cuisine come to life at Bahama Breeze. Feel like you're relaxing on the beach even in the middle of winter when you visit this island grille.
Eddie V's
Fine dining and vibrant atmosphere combine at Eddie V's. Grab a cocktail and listen to jazz music in the lounge before heading to your table for delicious, fresh seafood and hand-cut steak menu items.
Get A Darden Gift Card Discount
Laslty, after enjoying that tasty pasta dish, savory steak, or hearty sandwich, make sure you're ready for when the bill comes with a Darden Restaurants gift card. They're easy to use, available in a variety of denominations, and are issued in physical or virtual forms. What's more, enjoy a Darden gift card discount when you buy one from Gift Card Granny. The money you saved on your gift card purchased can be put towards more important things. Like, that scrumptious dessert you spied on the menu.
Frequently Asked Questions
Where can I use my Darden gift card?
With a Darden gift card, your dining options are wide open. Use your gift card at Olive Garden, Longhorn Steakhouse, Cheddar's Scratch Kitchen, Yard House, The Capital Grille, Seasons 52, Bahama Breeze, and Eddie V's.
Can I get my Darden gift card replaced?
Keep track of your gift card as it will not be replaced if lost or stolen.
I need to find out my Darden gift card balance. How do I do that?
Check the balance of your Darden gift card using any of the following options.
Will my Darden gift card expire?
No. Darden gift cards never expire.
Does Red Lobster still take Darden gift cards?
If your gift card was issued before 7/31/2017, Red Lobster will appear on it. If you have an older Darden gift card that features the Red Lobster logo, it will still be honored.
Is my Darden gift card reloadable?
It depends on the card. Check the back of your card or eGift confirmation email to see if your card can be reloaded.
Darden Restaurants Redemption Instructions
Please print this certificate with the eGift Card number and present it at the time of redemption.
Redemption Instructions for Server:
Manager swipe required for redemption. When redeeming the eGift Card, follow the same POS procedures used to redeem a plastic gift card. Instead of swiping a plastic card, you will need to manually key in the 16-digit eGift Card number into the POS to complete the transaction. If any balance remains on the eGift Card, return the printed page to the Guest and include a copy of their balance receipt.
About Darden Restaurants
Self-Use Program
Treat yourself, you deserve it! The Darden® Restaurants Gift Card provides 6 distinguished and diverse restaurants on one card. From Olive Garden's never ending servings of our freshly baked breadsticks and iconic garden fresh salad to fresh, boldly seasoned and expertly grilled steaks – like the signature bone-in Outlaw Ribeye® at LongHorn Steakhouse, we have one card with all your favorites. Darden® Restaurants Gift Card can be redeemed at any Olive Garden®, LongHorn Steakhouse®, Cheddar's Scratch Kitchen®, Bahama Breeze®, Seasons 52® or Yard House® restaurant in the U.S. Gift Cards can be redeemed for Online To Go, Catering and Dine-In meals.
Gifting program
One Card, All the Favorites! From Soup, salad and breadsticks to the signature bone-in Outlaw Ribeye® we have 8 distinguished and diverse restaurants on one card. You pick the experience. With over 1,800 restaurants in all 50 states, the Darden Gift Card is One Card with All the Favorites including Olive Garden®, LongHorn Steakhouse®, Cheddar's Scratch Kitchen®, Yard House®, Seasons 52® and Bahama Breeze®. Gift Cards can be redeemed for Online To Go, Catering and Dine-In meals.
Darden Restaurants Gift Cards Can Also Be Used At
Comments about Darden Restaurants
You may also like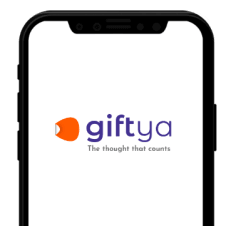 Looking for a new way to gift?
Text friends an egift card in any amount, to any national or local merchant in the U.S., within seconds.
Send a GiftYa