Google Play Gift Card Redemption Instructions
For physical gift cards:
To redeem, peel or gently scratch label and enter code in the Play Store app or play.google.com.
For digital gift codes:
To redeem, enter code in the Play Store app or play.google.com.
Frequently Asked Questions
Where can I buy Google Play gift cards?
Pick up a Google Play gift card at participating grocery, convenient, and hypermarket stores. You can also get one online.
What kind of gift cards are available?
Google Play gift cards come in physical and eGift versions.
How can I tell my Google Play gift card balance?
Visit our Google Play balance check page for all the info.
What if I lose my gift card?
You are 100% responsible for your gift card. Damaged or lost cards will not be replaced.
What can I buy with Google Play gift cards?
Redeem your gift card for a ton of content. Enjoy movies, books, apps and more.
What if my gift card is worth more than what I want to purchase on Google Play?
If the price of the gift card is more than the purchase on Google Play, the remaining balance will stay in your Google account.
Google Play gift card tips and tricks
Enjoy Media Deals. Click on the Entertainment tab in Google Play to view current deals. Own HD movies for $8 or less, get popular books for under $10, or grab select singles for $0.69.
Reminders Rock. You'll never forget the content you want when you add items to your Google Play Wishlist.
Control Content. Little ones constantly grabbing for your phone? Monitor what they download with parental controls.
Get music for your workout, download gaming apps, or relax with a good book using Google Play. It doesn't matter if you're on your phone or a laptop. You can use a Google Play gift card across multiple devices. If you've received a gift card and are not sure what to do with it, find out more about what you can use it for and how to redeem it.
What You Can Get with a Google Play Gift Card
The Google Play Store is a digital library filled with various types of content that can be downloaded in seconds. While some of the applications are free, many of them cost money. This is where your gift card comes into play. Watch popular television shows, listen to the latest podcast, or download the app to your favorite restaurant. A wide variety of entertainment, news, and social media options are available in the palm of your hand. What's more, Google Play keeps you informed. Find out what's trending, what apps are safe for the kids, read user reviews, and check out editor's picks. After you've browsed categories and titles and are ready to purchase, pull up the gift card information on your phone or out of your wallet and follow these steps.
Anti-Fraud Warning
Only use this gift card's code on Google Play. Any other request for the code may be a scam. Visit play.google.com/giftcardscam or call 1-855-466-4438.
About Google Play
Power up in over 1M Android apps and games on Google Play, the world's largest mobile gaming platform. Use a Google Play gift code to go further in your favorite games like Clash Royale or Pokémon GO or redeem your card for the latest apps, movies, books, and more. There's no credit card required, and balances never expire. Treat yourself or give the gift of Play today.
Get anything in the Google Play store instantly on your phone, tablet, computer or TV. Start a show on the train, finish it on your TV at home. Listen to your favorite playlist on any device. And save your game progress, so you'll never have to beat the same level twice. Google Play makes your content accessible across devices of all sizes, whether you're on Android, iOS, Chromecast, or the web.
Comments about Google Play
You may also like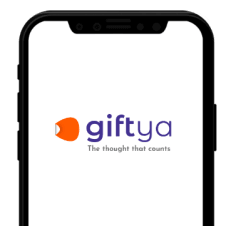 Looking for a new way to gift?
Text friends an egift card in any amount, to any national or local merchant in the U.S., within seconds.
Send a GiftYa