Tips and tricks
1. Sign up for Jiffy Lube's e-offers. In certain areas, Jiffy Lube e-coupons are available. For example, if you visit Jiffy Lube SoCal's coupons page, you are given the option to sign up for e-offers and discounts via email. Be sure to check and see if e-offers are available near you!
2. Sign up for Jiffy Lube's text alerts. In areas participating in e-offers, customers also have the option to sign up via text. Get Jiffy Lube coupons and information about sales and specials sent right to your phone!
3. Use your Shell card when you make purchases from Jiffy Lube. Shell Platinum Mastercards allow you to save money when you earn points on everyday purchases, including purchases at Jiffy Lube. $500 in qualifying purchases will earn you 10 cents off per gallon for up to 100 gallons in your next billing cycle. Shell Drive for Five cards also provide savings.
Answers to your questions about Jiffy Lube gift cards
Does Jiffy Lube offer discounts for seniors?
Jiffy Lube's discounts differ from location to location, but yes, Jiffy Lube does offer senior discounts in many areas! To confirm that your local Jiffy Lube extends a special discount to senior customers, be sure to call your location or visit the Jiffy Lube website.
What is the price of a standard oil change at Jiffy Lube?
Jiffy Lube is known for offering affordable deals on certain common services. For example, the average price for a conventional oil change at Jiffy Lube is $45 -- that's a great deal!
Does Jiffy Lube accept coupons?
Yes! Jiffy Lube's website has an entire section dedicated to coupons. They're always changing, so be sure to check back regularly to make sure you're always getting the best deal. Note that Jiffy Lube offers coupons on a national and a regional basis, so be sure to type in your zip code to search for coupons on the Jiffy Lube site that are specific to your region.
How much money can I gift on a Jiffy Lube gift card?
You choose the amount of money you'd like to load onto your Jiffy Lube gift cards. You can load any amount from $10 to $300 onto a single card.
How do I use my Jiffy Lube gift card?
Use your Jiffy Lube gift card just like cash! Take it with you to any participating location and use your Jiffy Lube gift card to pay for goods or services until the full amount on the card has been used.
Is my Jiffy Lube gift card subject to any fees?
Jiffy Lube gift cards are not subject to any additional fees. Once you purchase a Jiffy Lube gift card, it will hold its value until you spend it.
When will my Jiffy Lube gift card Expire?
<p.Nope! You can use your Jiffy Lube gift card at your leisure without worrying that it will expire or diminish in value.
What should I do if my Jiffy Lube gift card gets lost or is stolen or destroyed?
Unfortunately, Jiffy Lube usually does not replace lost or stolen gift cards. If you feel you're experiencing a unique circumstance that warrants gift card replacement, you can call Jiffy Lube's help desk for more information at 800-544-7537.
About Jiffy Lube®
Jiffy Lube is the #1 Preferred Automotive Service Center Chain nationwide. For more than 35 years, they have been helping customers with all of their car service needs. As a company, Jiffy Lube is dedicated to innovation. More than 20 million customers trust Jiffy Lube with their vehicles every year, so Jiffy Lube is committed to finding the best ways to keep their customers moving forward.
Whether your car needs a regular service check, tuned up, or more substantial repairs, Jiffy Lube is dedicated to making the service process as easy as possible -- so dedicated, in fact, that they promise to help customers Leave Worry Behind®.
With a variety of services available, Jiffy Lube is your one stop shop for all of your car service needs. Their most popular services include oil changes, brake pad and brake fluid services, tire rotations, and engine checks, but they can also help with your exterior and gas, filters, fluids, and suspension as well!
Comments about Jiffy Lube®
You may also like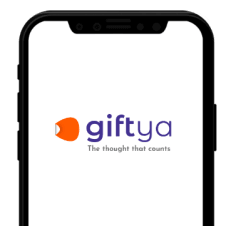 Looking for a new way to gift?
Text friends an egift card in any amount, to any national or local merchant in the U.S., within seconds.
Send a GiftYa