Get Cash Back
Earn cash back rewards when you buy a gift card and redeem for eGifts or cash payouts.
Purchase select gift cards
View all Cash Back Gift Cards
FAQs about Cash Back Rewards
What are Cash Back Rewards?
Granny Cash Back Rewards allows you to purchase discounted gift cards from select retailers and earn cash back that can be redeemed for a cash payout or free gift cards.
How can I earn Cash Back Rewards?
Earn cash back on select Granny Direct gift cards, all purchases from Premium Partners, and for many other activities such as downloading our app or subscribing to our newsletter.
How do I redeem my Cash Back Rewards?
Once you have earned at least $5 cash back, you can get a cash payout or redeem it for free gift cards from hundreds of top brands.
Red Lobster Tips and Tricks
From crispy crab and luxurious lobster to savory shrimp and fresh fish, Red Lobster's menu is a seafood lover's dream come true. The family-friendly restaurant has locations worldwide, bringing the ocean's finest cuisine to even the most landlocked towns. Treat yourself or a friend to a mouthwatering meal at the best price possible when you buy one of our discount gift cards to Red Lobster.
Not a Fan of Fish? Here Are Some Non-Seafood Items on the Menu
Red Lobster might be best known for its seafood, but not to worry, landlovers—you won't be caught hook, line, and sinker if you stop in for a bite. Filet mignon, New York strip steak, maple glazed chicken, and linguini alfredo are just a few of the options for someone who's not feeling fishy.
Are Red Lobster Gift Cards Good at Other Restaurants?
Depending on where your gift card was manufactured, you might be able to use your Red Lobster gift card at other restaurants. If your gift card was issued by Darden Restaurants, Inc., you can use it at any Darden-owned restaurant, including Olive Garden, LongHorn Steakhouse, Capital Grille, and more. But if your gift card was issued by RLSV Inc. or Red Lobster Hospitality, then you can only use it at Red Lobster. (This is because Red Lobster was sold by Darden in 2014.)
Swimmin' in Savings: Red Lobster Rewards, Deals, and Coupons
With Red Lobster, you don't have to put yourself in the red just because you love lobster. But that doesn't mean the savings stop there. Join My Red Lobster Rewards to earn points every time you eat at Red Lobster—it's free to join, and you'll get one point for every dollar you spend. Every time you hit 125 points, you get to choose one of three reward options. Plus, with Fresh Catch News and Fresh Alerts, you can sign up for text or emails to get exclusive deals and coupons sent straight to your phone, computer, or other electronic device.
Feast at Red Lobster Lobsterfest and Crabfest
Lobsterfest and Crabfest are two annual Red Lobster events where you can either feast on lobster or crab with a special menu tailored to all things lobster or crab. Lobsterfest is typically in the winter, while Crabfest—the newer of the two—is usually in the summer. Select locations even have specialty cocktails to celebrate!
Frequently Asked Questions About Red Lobster
Where can I buy a Red Lobster gift card?
You can get a Red Lobster gift card online or in-store at any Red Lobster location—but you can reel in the best deal by buying it right here at Gift Card Granny.
How do I use my Red Lobster e-gift card?
Red Lobster gift cards are available in both plastic and electronic formats. To use your Red Lobster e-gift card, you can either print it and present the paper copy at the restaurant or just save it to your smartphone and show it that way.
Do gift cards to Red Lobster expire?
Nope! There's no expiration date on Red Lobster gift cards.
How can I check the balance of my Red Lobster gift card?
Not sure how much is left on your Red Lobster gift card? Check your balance here.
Where can I find nutrition and allergy info for Red Lobster?
Visit the Red Lobster website for information about nutrition and allergies. Thanks to the Red Lobster Nutrition Calculator and Allergy Wizard, you can find out exactly what goes into each and every dish. But you should still be sure to notify your server about a food allergy before you order!
I love Red Lobster Cheddar Bay Biscuits! How can I make them at home?
Red Lobster's Cheddar Bay Biscuits is one of its most popular (and famous) signature items—so much so that Red Lobster started selling biscuit mix at grocery stores like Sam's Club and Walmart. Look for it in a grocery store near you!
About Red Lobster
The first Red Lobster opened as a single restaurant in Lakeland, Florida, in 1968. Now, the beloved seafood chain is an American household name with over 700 locations. Founder Bill Darden knew that living near the ocean isn't a prerequisite for loving seafood, and his driving principles of affordability, availability, and quality are still maintained by the company today. Red Lobster prides itself in producing delicious food that is traceable, sustainable, and responsible—all while still being available at a great price.
You may also like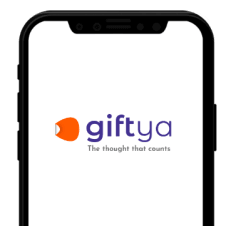 Looking for a new way to gift?
Text friends an egift card in any amount, to any national or local merchant in the U.S., within seconds.
Send a GiftYa