Tips and tricks
Use your gift card to pay for gas when you travel! It's a great way to make your travel budget stretch further.
Don't forget about those emergencies. Keep a Chevron gift card in the glove box for gas/service emergencies.
Great gifts. These are perfect going-away gift for college grads and friends or family who are moving! Considering giving gift cards to employees who are traveling for work.
More on Chevron gift cards
Where are Chevron gift cards sold?
Chevron gift cards are sold at participating retailers, including Gift Card Granny! You can also purchase them at svmcards.com and in Chevron locations.
Do Chevron gift cards expire?
Chevron gift cards do not expire! As long as you live in a state where unused gift card funds are not considered unclaimed property, you're fine. Otherwise, the state may claim the funds-- check your state's government website for details. We urge you to use your Chevron gift card promptly. This way, your gift card funds remain yours.
Cards with balances under $1 may not function at certain pumps or stations. If this occurs, you may obtain a refund for the full remaining balance on your card by calling SVM at 1-800-352-1090. You may also request a gift card balance under $10 be exchanged for cash value.
How do I check the balance of my Chevron gift card?
Please have your gift card ready when you check the balance. You can also check the balance in a Chevron store, or their website.
What do I do if my Chevron gift card doesn't work?
Please call 1-800-972-7481 and speak to a customer service representative.
How much can I get a gift card for?
Chevron offers traditional gift cards only. They are available as single cards in denominations of $10 or more-- denominations of $5 or less require you to buy a 10-pack. Chevron also offers bulk ordering and co-branding for gift cards as well as promotional gift cards at a discounted rate. There is a minimum order required. Call 1-800-972-7481 for assistance.
How do I resolve issues with my gift card?
Chevron is happy to assist with customer service issues, including gift cards. Please call Toll Free: 1-800-972-7481.
How can I redeem a Chevron gift card?
You can redeem your Chevron gift card in-store for food purchases or at the pump for gas purchases. It can also be used to pay for services! In all cases, if the total cost of the purchase is more than the amount of the gift card, you will be expected to cover the difference with another form of payment.
Can I cash out my Chevron gift card?
Chevron gift cards with a balance under $10 can be cashed out by calling 1-800-786-8028. There will be some qualifying questions, but you will not need to mail in your card(s) or complete any form. Chevron gas cards with a low balance may not work at the pump. You may need to see a cashier.
How long is my Chevron gift card good for?
Your Chevron gift card is good forever, unless you live in a state with unclaimed property laws that specifically refer to unused gift card balances. Refer to those laws for more information.
If I lose my gift card, can I get it replaced?
You are responsible for your gift card. Lost or stolen cards will not be replaced. Please care for your card as if it were cash.
About Chevron
Chevron is a global leader in energy. Their goals include people, partnership and performance at every step of the way. Their values include high performance, diversity and inclusion, integrity and trust, protection of people and the environment, and partnership. Their business strategy takes into account the actions and consequences that people upstream, downstream, and midstream all face. Chevrons combination of people, technology and strategy all add up to competitive advantage and maximum results. They call it the Chevron Way.
Chevron's global headquarters is in San Ramon, CA. They are the world's second-largest integrated energy company, producing crude oil, natural gas, aviation fuel, plastics and other products necessary for today's modern energy needs. They have four refineries in the United States, processing 932,000 barrels of oil every day. Chevron also owns the Chevron Shipping Company LLC, also based in San Ramon, CA. The fleet includes both domestic and international vessels.
Giving back to both community and the world is a top priority for Chevron. They have a multitude of educational and charity endeavors, including Project SEED and Fuel Your School. You can also visit the Carnegie Science Center's Chevron STEM Center whenever you're in Pittsburgh, PA!
Comments about Chevron
You may also like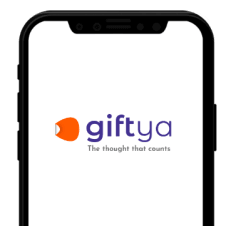 Looking for a new way to gift?
Text friends an egift card in any amount, to any national or local merchant in the U.S., within seconds.
Send a GiftYa