Costco Tips and Tricks
Enjoy Costco delivery. If you don't have time (or the car space) to swing by a warehouse near you, order all of the items you need from costco.com and have them delivered to your home.
Sign up for Costco email offers. Give Costco your email address and get offers sent to your inbox.
Take advantage of Costco Services. More than just a great place to buy in bulk, you can do so much more with a Costco membership. Rent a car, book a vacation, or fill a prescription.
Frequently asked questions about Costco gift cards
Can Costco gift cards be used without a membership?
While you must be a member to purchase or reload a Costco gift card, aka a Costco Cash Card, you don't actually have to be a member to use the card. Just ask a friend who's a member to purchase one for you — with your money, of course — and you'll be able to visit the store whenever you like with Cash Card in hand.
There are other ways to take advantage of Costco's superb deals if you aren't a member, like tagging along with a member or shopping online at costco.com. Neither of these are quite as convenient though since you'd have to align your schedule with your friend's, and costco.com penalizes non-members with a blanket 5% fee on all purchases. If you'd like to avoid all these inconveniences with a membership, you can also use a Costco gift card to pay for that membership.
How do Costco gift cards work?
Costco Cash Cards work like pretty much any other gift card — simply present it at checkout to pay for your purchase. To use your Cash Card online, click "add" in the Costco Cash Card section, then enter the number on the back of your card. After that, you'll be prompted to enter the four-digit PIN, also located on the back, to complete your purchase.
How do I reload my Costco gift card?
As of now, there is no way to reload a Costco gift card online, so you'll have to stop into your local Costco and ask an employee to help you reload your Cash Card.
Can Costco gift cards be used for gas?
Costco Cash Cards can be used for any merchandise at Costco, which includes gas, items in the warehouses, and items online. Costco's massive range of products includes everything from groceries to glasses, so after you fill up your car, you can use the leftover balance for whatever you like, whether that be a cute wallet or an entire boat.
Do Costco gift cards expire?
Costco Cash Cards make for a great alternative to paying with cash or checks precisely because they never expire.
How do I check the balance of my Costco gift card?
Gift cards can be a wonderful way to save money, but they come with their inconveniences too, one of which is keeping track of the balance. Fortunately, it's super easy and convenient to check the balance of your gift card online, so you'll never have to worry about facing that awkward moment when you've run out of money on your gift card.
How much can I put on my Costco gift card?
Because the bulk items at Costco are a bit more expensive than most products at various other stores (though the value far outstrips the expense), the range of possible funds for Costco gift cards is a bit wider. You can have anywhere from $25 to $1,000 on your Costco Cash Card.
Will Costco replace my gift card if it is lost or stolen?
In most cases, Costco will not be able to replace your gift card. However, you should hang onto your Costco Shop Card receipt, Costco may be able to transfer the money left on your old card to a new one. So, be careful with your Costco Cash Card, and always hold onto your receipts.
About Costco
Costco is an American chain of members-only warehouse stores that specialize in the sale of bulk items. The ordinary membership costs $60 a year, but pays many dividends in savings and deals. Because Costco is so exclusive, they focus on providing their members with the best deals on a wide variety of items, including but not limited to electronics, appliances, furniture, jewelry, accessories, clothing, groceries, auto products, toys, books, and items to spruce up your home. With a Costco gift card, you can join this exclusive club without a membership and enjoy Costco's many great deals while also saving yourself money on a discount gift card!
Comments about Costco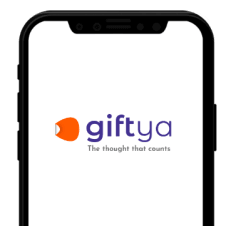 Looking for a new way to gift?
Text friends an egift card in any amount, to any national or local merchant in the U.S., within seconds.
Send a GiftYa