Tips and tricks
Save time. Use your gift card to save time when you're in a rush! Use it to order dinner when you don't have time to cook, or want a fool-proof dinner sure to impress friends and family.
Treat family and friends. Save your gift card and use it to order your next party's dinner. Your guests are guaranteed a great meal, and you don't have to stress.
Answers to your questions about Honey Baked Ham gift cards
Where are HoneyBaked Ham gift cards sold?
HoneyBaked Ham gift cards are sold at participating retailers, including Gift Card Granny! You can also purchase them at honeybaked.com and in HoneyBaked Ham locations. You can also order them by phone: 1-866-492-HAMS.
Do HoneyBaked Ham gift cards expire?
HoneyBaked Ham gift cards do not expire! As long as you live in a state where unused gift card funds are not considered unclaimed property, you're fine. Otherwise, the state may claim the funds-- check your state's government website for details.
We urge you to use your HoneyBaked Ham gift card promptly. This way, your gift card funds remain yours.
How do I check the balance of my HoneyBaked Ham gift card?
Please have your gift card ready when you check the balance. You can check your HoneyBaked Ham gift card from Gift Card Granny here. You can also check the balance in a HoneyBaked Ham store, call 1-866-492-HAMS, or go here.
What do I do if my HoneyBaked Ham gift card doesn't work?
Please call 1-866-492-HAMS and speak to a customer service representative.
How much can I get a gift card for?
HoneyBaked Ham offers both traditional and e-giftcards. Choose from the values of: $25, $35, $50, $75 or $100. Purchase in-store to avoid any shipping cost, or purchase online.
If you purchase your traditional plastic gift card online, choosing to ship USPS Ground will have a $0 shipping cost as long as there is a 7-10 day business lead time ahead of your requested delivery date. Any other shipping will have a $5 charge applied. UPS Priority and Express Services are also available.
There is no surcharge for e-giftcards. E-giftcards may take up to 24 hours to deposit into the receiver's inbox-- buyer will be emailed a notice when e-giftcard has been delivered.
How do I resolve issues with my gift card?
HoneyBaked Ham is happy to assist with customer service issues, including gift cards. Please call Toll Free: 1-855-329-7060 (Monday–Friday, 8:00am–5:00pm Central Time).
How can I redeem a HoneyBaked Ham gift card?
You can redeem your HoneyBaked Ham gift card online, in-store, through our mail catalogue, or over the phone. Please have your gift card ready.
To redeem online, select "gift card" as payment option. In store, you or the cashier will swipe your gift card as payment. If ordering over the phone, have the gift card ready. You will need numbers and possibly the pin number from the back of the card. If ordering through our mail order catalogue, please check Gift Card as payment and fill in the appropriate information.
In all cases, if the total cost of the purchase is more than the amount of the gift card, you will be expected to cover the difference with another form of payment.
Can I use my HoneyBaked Ham gift card online?
HoneyBaked Ham gift cards can be used online and in store to pay for all or a portion of purchases. HoneyBaked Ham gift cards may not be used to purchase other gift cards.
How long is my HoneyBaked Ham gift card good for?
Your HoneyBaked Ham gift card is good forever, unless you live in a state with unclaimed property laws that specifically refer to unused gift card balances. Refer to those laws for more information.
If I lose my gift card, can I get it replaced?
You are responsible for your gift card. Lost or stolen cards will not be replaced. Please care for your card as if it were cash.
About Honey Baked Ham
HoneyBaked Ham started in the home of the automobile industry-- Detroit, Michigan-- in 1957. Harry J. Hoenselaar started his company with the goal of creating the best-tasting ham for the public. To accomplish this, he only used bone-in ham and created a specific curing and cooking process integral to the quality and taste of the sweetly glazed ham. His spiralized slicing method was so good that he patented it!
HoneyBaked Ham quickly became a staple for the holidays and other special events. Eventually, other delicious foods came along-- side dishes, turkeys, and amazing desserts all deserve a special mention! Eventually, Harry's children became involved in the company and expanded its reach. There are now over 400 year-round retail locations of HoneyBaked Ham in more than 40 states! New menu refreshers are on the horizon-- including burgundy and orange-- so give the gift of good taste and keep coming back for more!
Comments about Honey Baked Ham
You may also like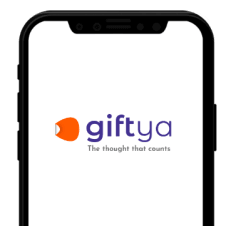 Looking for a new way to gift?
Text friends an egift card in any amount, to any national or local merchant in the U.S., within seconds.
Send a GiftYa