Buy a Jamba Juice Gift Card
Never pay full price for a Jamba Juice gift card when you buy from Gift Card Granny.
Trae's Tips and Tricks for Jamba Juice
Don't Wait in Line. Order ahead to save time and skip the line at your favorite Jamba Juice store.
Cash in Coupons. Join the Jamba Juice Insider Rewards Program and enjoy money-saving coupons with every 35 points you earn.
Raise Money with Jamba Juice. If you're looking for a new way to raise money for your organization, get your smoothie on. Jamba Juice offers Fundraising BOGO cards and other fundraising opportunities. Get in touch with a Jamba Juice store manager for more details.
Add a Little Kick. If you need a jump start, Jamba Juice has you covered. Choose energy, vitamin, or protein boosts or shots that can be added to your smoothie. Or just take your smoothie neat.
Impress Friends and Co-Workers. If you're sensing it's going to be a long day, have Jamba Juice cater your meeting or event with their healthy juices. You will be the talk of the org!
Grabbing a healthy, filling snack doesn't have to cost an arm and a leg or take hours to prepare. Enter a Jamba Juice store and discover a world of leafy greens, fresh fruits, and wholesome grains. Then, take those ingredients and blend them up into a smoothie or add them together into a bowl. Either way, you can relax in knowing you're putting only good things into your body. Heading into a Jamba Juice can be overwhelming. With so many delicious and nutritious options, where do you start? Gift Card Granny wants to give you all the details on Jamba Juice so you what to expect and how to get exactly what you want.
Jamba Juice Locations
Pick up a smoothie on the way to the gym, a tasty breakfast wrap for work, or enjoy your lunch break eating one of their yogurt & fruit bowls. You can find Jamba Juice close by no matter where you're headed.
Jamba Juice Hours
Depending on where you are located has a lot to do with how early or late your Jamba Juice opens and closes. On average, stores operate from 7:00 a.m. - 7:00 p.m. Don't leave your smoothie fix to chance! Give your favorite store a call to confirm hours or double-check online.
Jamba Juice Coupons
The guaranteed way to save some bucks off your next blended beverage breakaway is to sign-up for the Jamba Juice Rewards program. With every visit, you earn the chance to save $3 off your next purchase and get a free drink on your birthday.
Jamba Juice Menu
Healthy and convenient are two words that are not often paired together. However, you will find wholesome ingredients in every smoothie and snack at Jamba Juice. Let's check out what's available at Jamba Juice.
Smoothies- This item is the what put Jamba Juice on the map. Mix your favorite fruits along with yogurt and sherbet to create the perfect on the go snack. While it technically is a beverage, the amount of quality and healthy ingredients that goes into it, fills you up like a meal. Starting with classic combos like Mango-A-Go-Go or the Razzmatazz® Smoothie, Jamba Juice was able to expand their menu to include other flavors.
Boosts – If you're feeling a little sluggish and could use some extra pep in your step, think about adding a boost to your favorite blended concoction. With a wholesome boost, you can add a scoop of select items to help set your body straight for the day. For example, add chia seeds to your smoothie for fiber power or throw in a kale boost to make sure you load up on essential vitamins.
Bowls – More than just blended beverages, Jamba Juice offers customers nutritious snack and meal options. Take all the amazing ingredients you love out of the blender and put it into a bowl! These power house snacks are filled with Greek yogurt, fruit, and your choice of toppings like nuts, honey, coconut, or granola.
Tasty Bites –Jamba Juice offers some great on the go food items that can we eaten along with a smoothie or all by itself. Choose a tasty pretzel, waffle, oatmeal, flatbread, or sandwich. Swing by and shake up your breakfast or lunch routine.
Juices – Like you just stepped out of your Grandma's house, these juices are Fresh-Squeezed with the right amount of power and love. Choose between simple or complex combinations like Purely Orange or Veggie Vitality. Put some power behind your day with these taste sensations.
Shots – Give your immune system a rush! Grab a fresh or ready-to-drink shot that is meant to give your body the wakeup call it needs. Common flavors include wheatgrass and ginger.
Jamba Kids – Feel good about what you are giving your when you order an item off the JambaKids menu. Available items meet dietary guidelines in terms of servings size and nutritional value.
Jamba Juice Prices
You can get a smoothie at any number of fast food restaurants and pay only a buck or 2, but are you really getting anything worthwhile? Menu items vary between $2- $9.
Jamba Juice Rewards
When you enroll in the Jamba Insider Rewards program you have the ability to earn points on every purchase which turns into money off your next visit. For every 35 points you earn, you get $3 off. Additionally, you will have money saving coupons sent straight to your inbox. Cheers to your health and your wallet with Jamba Insider Rewards.
Frequently Asked Questions
Whether you are thinking about purchasing a gift card for the guy that is always on the go or have received one from a co-worker, it's important to know a little bit about when and how the card can be used. Gift Card Granny is here to provide some Jamba Juice Gift Card details.
What kind of gift cards are there?
Jamba Juice offers traditional physical gift card or egift cards. Whether you are purchasing for a friend or buying one for yourself, you can buy the card that fits your needs.
Where can I buy a gift card?
Pick up a gift card in-store or online.
Do Jamba Juice gift cards expire?
Enjoy a delicious smoothie whenever it's convenient for you. Jamba Juice gift cards never expire or carry any fees.
Where can I use my gift card?
Gift cards and egift cards can be redeemed at any Jamba Juice location.
How do I know how much money is on my gift card?
Let Granny help you out. Visit our Jamba Juice Gift Card Balance page to find out how to check your balance.
What if I can't find my gift card?
You are solely responsible for your gift card. However, if you suspect it is lost or stolen, reach out to Customer Service right away. Depending on the situation, they may be able to replace the card if it hasn't already been redeemed.
About Jamba Juice
Jamba Juice serves up wholesome nutrition and inspires healthy living. Jamba Juice gift cards are the ideal way to share and enjoy a wide variety of master blended juices, smoothies, bowls and shots. The Jamba Juice gift card is redeemable in over 650 Jamba Juice locations in the US, is free from service fees and gift card funds never expire.
Comments about Jamba Juice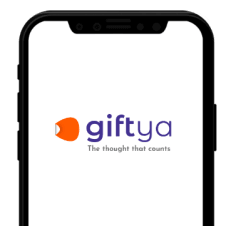 Looking for a new way to gift?
Text friends an egift card in any amount, to any national or local merchant in the U.S., within seconds.
Send a GiftYa