Learn more about Jason's Deli and their gift cards
What are Deli Dollars?
The Deli Dollars program is a rewards program offered exclusively through Jason's Deli's online ordering application. Every online order earns Deli Dollars that can be put towards future online orders. The program does not apply to any orders that are placed and purchased at the deli or to any orders that are called in for pickup or delivery.
How much is a Deli Dollar worth?
One Deli Dollar is equal to 4 cents. This means that for every 25 Deli Dollars, you can get $1 off of your next online order.
Can I redeem my Deli Dollars at any time?
You must have a minimum of 25 Deli Dollars in order to redeem them. Deli Dollars are not redeemable for cash, and they cannot be transferred to a gift card. They will expire one (1) year after the online order completion, so be sure to use them within that time.
How do I place an online order?
If you want to order online, you must first log in to an existing account or stay logged out to order as a guest. Click the online ordering link in the upper right-hand corner to begin your order. You will be prompted to select a location first. Once you do, you will be asked to choose an order type--either pickup or delivery. If you choose delivery, you'll be asked to enter your address. Once they have your information, you can select all the items you'd like to order.
Where is the "checkout" button?
Your order must reach the minimum order value if you are ordering delivery in order for the "checkout" button to be available to you. If you are ordering for pickup, you have to have ordered at least one item for the "checkout" button to appear to you. Your subtotal must meet the minimum order value before the tax and delivery fee are applied.
Can I get a copy of my online order for my own personal records?
Yes. Log into your account, select the person icon at the top of the screen, and click "Order History." From there you should be able to view and print any of your past orders. If you do not see the order you're looking for, please check to make sure that you are logged into the correct account. If needed, you can rearrange your order history by Date if you select "Date" above the date and time listed in your order history.
Can I buy a physical gift card?
Yes. Gift cards are available both electronically and as physical copies. You can also send an egift card as well.
Can I check my gift card balance?
Yes. If you already have a gift card, you can check the balance online using this link.
What do you mean by wholesome ingredients?
Jason's Deli became the first national chain restaurant to remove ingredients with partially-hydrogenated oil, which is a source of trans fat, from the from their recipes. This was only the beginning. Since then, they've removed artificial MSG, all high-fructose corn syrup (with the exception of a few fountain drinks), and all artificial flavors, and they've banned dyes and artificial colors from their food--starting with the kid's menu. Every Jason's Deli sees to it that their premium meats and real cheeses are sliced fresh daily. They also have fresh produce delivered 6 days a week, and more than a dozen USDA-certified organic ingredients and products to serve daily.
Where can I purchase a gift card?
Discounted gift cards are available through Gift Card Granny. You may also purchase egift cards and online gift cards directly through Jason's Deli.
Do you have any gift cards for special occasions?
Yes! You can now order a customized physical gift card and have it delivered directly to your loved ones.
Where can I use my gift card?
You can use your gift card either online through their website or mobile app or in store at your favorite Jason's Deli location. When you order online, you'll earn one Deli Dollar for every dollar you spend.
About Jason's Deli
Founded by Joe Tortorice Jr. in 1976, the first Jason's deli opened its doors in Beaumont, Texas. Since then, it has expanded to 275 delis serving people wholesome ingredients across 28 states. At Jason's they care about their guests and employees and see them as extensions of their family. They want the food they serve at their delis to have just as much quality as the food they'd put on their own tables at the end of the day. That's what they're most interested in at the end of the day: what they put into their food--and what they and their customers can get out of it.
Comments about Jason's Deli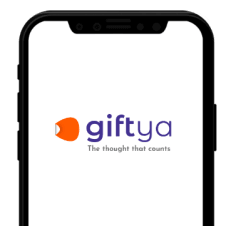 Looking for a new way to gift?
Text friends an egift card in any amount, to any national or local merchant in the U.S., within seconds.
Send a GiftYa