Tips & Tricks
Sign up for Insider Perks. When you become a Madewell Insider, you're signing up for birthday gifts, custom personalization, and free shipping. Just enter your email to create an account, and you're on your way to super discounts.
Enjoy In-Store Pick Up. Find that perfect pair of jeans or an amazing sweater online, and pick it up the same day in-store.
Get a Stylist. Sometimes you just need a little help when it comes to deciding what shoes go with your perfect pair of jeans. That's what the Madewell Stylists are for.
Madewell gift card FAQs
Does Madewell have gift cards?
Yes. They offer both traditional plastic gift cards along with electronic gift cards-- both of which are super easy to pick up at any Madewell location or online at madewell.com.
Can Madewell gift cards be used at J. Crew?
Unfortunately no. The brands are considered to be different business operations, so their gift cards are not interchangeable.
Where do I check my Madewell balance?
Sometimes gift cards get forgotten about, misplaced, put in a drawer, or lost in a purse or wallet. If you happen to find a Madewell gift card in any of these locations, you're probably going to wonder how much is on it. It's easy to check your balance so you know exactly how much you have available to spend.
Does my Madewell gift card expire?
Nope, your Madewell card does not have an expiration date, and there are no activation or maintenance fees associated with the card as well. You can wait as long as you need to until you find a pair of Madewell jeans that are just right for you.
Can I reload my Madewell gift card?
You sure can! If you ever run out of funds on your Madewell gift card, simply reload it. This can be done at any Madewell store, just ask a sales associate for assistance.
About Madewell
If you're looking for a company that makes amazing denim in all your favorite styles and cuts, then Madewell is your go-to store! Whether you want to share the gift of amazing fashion with a friend or family member-- or simply want to give yourself a treat-- consider picking up a gift card to Madewell. Madewell specializes in women's downtown-chic style apparel, shoes, and accessories, and is best known for the fabulous denim essentials.
Comments about Madewell
You may also like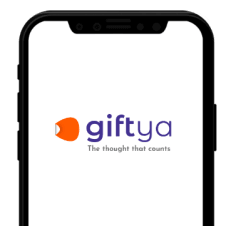 Looking for a new way to gift?
Text friends an egift card in any amount, to any national or local merchant in the U.S., within seconds.
Send a GiftYa