Tips and tricks
Enjoy free shipping. When you spend $50 or more on an order from Michael Kors, you're guaranteed free shipping on the entire order.
Order online. When you order online, it's easy to get the most eye-catching items to be delivered straight to your door. Skip the drive out to the nearest store location and stick to ordering from the comfort of your own home.
Join KorsVIP to earn rewards. Every purchase you make earns you points towards your next purchase.
We're here to answer your questions about Michael Kors gift cards.
Can I use my Michael Kors gift card online?
Yes, you can! Gift cards are redeemable online at michaelkors.com or at Michael Kors stores.
Are there any restrictions using Michael Kors gift cards?
There are no limitations to which products you can use your gift card on! You can spend the whole gift card or just a portion of it in conjunction with another form of payment if you need to, but there are no specific rules or restrictions on gift card use.
I received my Michael Kors gift card a while ago but I don't know how much is on it. Is there a way for me to check this?
Of course. We can help you check the balance of your Michael Kors gift card.
How long do I have to use my gift card?
Michael Kors gift cards never expire so you can use it whenever you're ready to shop for stylish apparel and accessories.
About Michael Kors
While Michael Kors is best known for his women's fashions and trendy handbags, he also features a men's collection that combines casual comfort with professional style. With shoes, fragrances, jewelry and more, getting a great deal with your Michael Kors gift card is easy.
Comments about Michael Kors
You may also like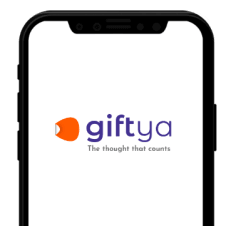 Looking for a new way to gift?
Text friends an egift card in any amount, to any national or local merchant in the U.S., within seconds.
Send a GiftYa