Netflix Tips and Tricks
Netflix streams amazing TV shows and movies at a low cost, from classics like The Office to original content like Stranger Things, so that you can kick back and relax without the stress of paying for cable. A gift card for Netflix can provide an entertaining treat for you or your loved ones, and it's a cost-effective way to pay for a subscription.
Can I Watch Netflix On Any Device?
As long as a device is able to go online, you can watch Netflix on it. This means your phone, tablet, computer, and television are fair game, and you can even download a certain amount of data to watch on the go without being online. Now you can watch your favorite show on your long commute (unless you're driving, of course!), when you travel, or from the comfort of your own bed.
Can I Pause My Service When Using a Netflix Gift Card?
Yes! With so many streaming services, each providing its own set of unique shows, your bill may be climbing closer and closer to cable level. With its handy "pause" feature, Netflix will allow you to cut these costs nearly in half. Let's say the new season of your all-time favorite show is premiering on Hulu. Instead of paying for both services at once, you can pause your Netflix account and just enjoy Hulu shows for a while, then switch back whenever you like.
How to Activate a Netflix Gift Card
Netflix gift cards are very easy to activate. All you need to do is visit their website, choose the streaming plan that you would like to get, and when the payment screen comes up, simply enter your gift card information. Depending on how much is on the gift card, you will be able to choose from a couple of different streaming or DVD plans.
Are Netflix Gift Cards Reloadable?
Yes, you can continue to add funds to your Netflix gift card whenever you need to. Picking one up for friends and family is a great idea too, that way they'll always have access to the best movies and TV series anytime they want. Keep their gift cards loaded so they'll never miss a month of Netflix shows!
Can I Get Netflix DVD Service with a Gift Card?
Looking for a show or movie that's not on Netflix? Use your gift card to choose their DVD plan. Netflix's DVD and Blu-Ray plan carries hot new hits like The Handmaid's Tale and Detective Pikachu, as well as classics like the original Superman and Chitty Chitty Bang Bang. For the low price of $7.99 a month, you can rent one disc at a time with no due dates and no late fees. It may feel like a blast from the past, but it could be a great way to experience entertainment that would otherwise be difficult to find.
Frequently Asked Questions About Netflix Gift Cards
What happens when the gift card balance isn't enough to pay for a full month?
Netflix will notify you when your balance is low. When the balance runs out, Netflix will automatically switch to the payment method you have on file. If you have no payment method on file, you'll still be able to stream for part of the month.
Do Netflix gift cards expire?
No, Netflix gift cards do not expire.
Are Netflix gift cards refundable?
No. Once you use a gift card on your account, you will be able to stream for that specified number of months no matter what. Even if you cancel your account, you will still be able to stream until the gift card balance runs out.
What kinds of gift cards are available?
Netflix gift cards are available in physical form and as an eGift card.
How can I check my Netflix gift card's balance?
It's easy to check your balance online, so you won't ever have to worry about your subscription being cut off.
Can I use more than one gift card on my account?
You can add as many gift cards as you like. Your balance will simply increase with each gift card you add.
Will the card be replaced if it is lost or stolen?
Your gift card will not be replaced if it is lost or stolen, so take good care of it!
About Netflix
Netflix is a streaming company on the forefront of the revitalization of television. With thousands of television shows and movies available for your viewing pleasure, it's no wonder that Netflix is a popular alternative to cable, especially for those who are looking to cut costs. You can save even more on your entertainment bill by using a discounted gift card to pay for your subscription, or help your loved ones enjoy their own subscription by giving one as a gift.
Comments about Netflix
You may also like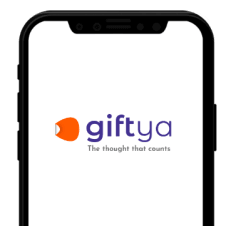 Looking for a new way to gift?
Text friends an egift card in any amount, to any national or local merchant in the U.S., within seconds.
Send a GiftYa