Outback Steakhouse Tips and Tricks
Where can I Use My Outback Gift Card?
Outback gift cards are accepted at the one and only place to get a Down Under taste of Australia-- at the Outback Steakhouse! But it's also accepted at the Bonefish Grill and Carrabba's, so you have three amazing restaurants where you can use your gift card. The Bonefish Grill is one of the best places to get fresh, tasty fish of all sorts of varieties. At Carrabba's you'll enjoy homemade Italian favorites, all in a warm, friendly atmosphere. So whether you choose to use your Outback gift card at the Outback, Bonefish Grill, or Carrabba's, you're guaranteed a delicious meal!
Where Can I Purchase an Outback Gift Card?
Outback Steakhouse offers you two choices when it comes to gift cards, you can either purchase an electronic one, or purchase a physical one. To purchase it online, simply go to their website and enter the information required, including the email address you want to send it to. That's it! You e-gift card will immediately be sent to the recipient. If you'd prefer to get a physical card, you can also order those online and have it shipped to the recipient, or simply stop into any Outback restaurant and purchase one there! Or, consider purchasing your Outback gift card from Gift Card Granny, and get a discount!
How Can I Redeem My Outback Gift Card?
It's super easy to redeem your gift card. The next time you're in the mood for a delicious steak, fresh shrimp, or one of their famous Bloomin' Onions, simply give your gift card to the server when it's time to pay the bill! If you happen to have an electronic gift card, no problem either. Simply present the gift card's QR code to the server and they'll take care of the rest!
Do Outback Gift Cards Cover Alcohol?
Yes, your gift card is available to purchase drinks at your next happy hour! Sometimes you just don't feel like having an entire meal, and that's okay, sometimes you just want to unwind with friends. Stop by your local Outback bar and simply present your gift card just like you would if you were sitting down to dinner or lunch. The beer is always changing on the Outback's taps, so you'll definitely want to stop by frequently.
Do Outback Gift Cards Expire?
No, Outback gift cards will never expire! Although if you're lucky enough to receive one, chances are you won't let that stay long in your wallet or in your email. Outback gift cards are also accepted at Bonefish Grill and Carrabba's, so no matter what you're in the mood for, your Outback gift card has got you covered!
Frequently Asked Questions About Outback Steakhouse
What types of gift cards are available?
The Outback Steakhouse offers both physical and electronic gift cards. It's super easy to purchase both online. Or the next time you visit an Outback, you can stop by the register to purchase a gift card there as well.
What dollar amounts are available for gift cards?
You can get an Outback gift card in any amount you'd like! Just choose an amount that works for you, anywhere between $5-$500. Your recipient will be pleased no matter what amount you choose!
How can I check my gift card's balance?
Sometimes it's hard to remember what you have left on your card, if there's anything at all! You can check out the balance remaining on your Outback gift card anytime.
Can I reload my gift card?
Sorry, Outback gift cards are not reloadable at this time. But Outback gift cards are always available for purchase either in store or online. And remember, your Outback gift cards can also be used at the Bonefish Grill and Carrabba's as well.
Are there any fees?
There are no fees associated with an Outback gift card. Feel free to keep it as long as you like-- there are no fees and it won't expire. But we have a feeling you'll be visiting an Outback Steakhouse sooner rather than later!
About Outback Steakhouse
Outback Steakhouse was started in 1988 by a company that wanted to showcase good food and hospitality, all while having some serious fun. The Outback was designed to reflect the relaxed and welcoming atmosphere of Australia-- all while showcasing that country's popular dishes of steak and seafood. The portions are always generous at the Outback, and you're never going to break the bank there either. This family friendly restaurant is popular all over the United States with locations in many states. So stop on in and enjoy a friendly atmosphere that serves all your steakhouse favorites and more!
Outback Steakhouse Gift Cards Can Also Be Used At
Comments about Outback Steakhouse
You may also like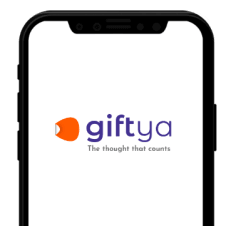 Looking for a new way to gift?
Text friends an egift card in any amount, to any national or local merchant in the U.S., within seconds.
Send a GiftYa