Tips and tricks
View the Weekly Ad. Like most supermarkets, Publix presents a weekly ad that showcases all the great deals available that week. This ad is easily found online and is a must-see before you go shopping!
Take Advantage of Digital Coupons. Publix lists all of its valid companywide coupons online. You can browse them on the website or app by department. You can sign into your Publix account and virtually 'clip' the coupons you want to use, and then easily present your phone number at checkout to apply them to your purchase in-store.
Purchase BOGO Deals. Publix weekly has a great selection of buy one get one deals. Go to their website and select your local store in order to view all of the BOGO deals available.
Answers to your questions about Publix gift cards
Where Can I Buy A Publix Gift Card?
Looking to purchase a Publix gift card? Whether you're looking to buy for yourself or for someone else, Publix gift cards can be found near the checkout lanes or in the greeting card section at any store. They can also be purchased here at Gift Card Granny for all of the best discounts you cannot find anywhere else. Large quantities or orders for businesses can be ordered for a discount online at publix.com/gift or by phone by calling 1-800-830-8159.
How Much Can I Get A Publix Gift Card For?
So you've decided to purchase a Publix Gift Card, now you have to decide how much you are going to put on your gift card. No matter how big or small you want to buy, Publix leaves the option up to you. Publix gift cards can be purchased for any amount between $5 and $500. You can purchase as many gift cards as you want in-store. Publix asks that purchases of 10 or more gift cards be done at the customer service counter rather than at a register because of the time it takes to activate cards.
Can I restrict the types of items someone can purchase?
Are you buying a gift card for a child, college student, or someone else you want to limit their purchasing capabilities? While there is no option to limit the specific items someone can purchase using your gift card, cards can be labeled with restrictions for no alcohol, tobacco, or lottery if they are purchased online. This can be especially helpful for businesses and universities purchasing gift cards for students or interns, recovery centers gifting cards to those in recovery, etc.
Do Publix gift cards expire?
You have found an old gift card that you don't even remember getting in the back of some junk drawer and you are wondering if you can even still use it. Good news! Publix Supermarket gift cards never expire! Go forth and shop your heart out. Keep this in mind when looking for gifts. Since everyone eats food, you cannot go wrong with a gift card to a supermarket that never expires!
Are Publix gift cards reloadable?
Wondering if you are able to reload value onto your card? The answer is yes! The balance of a Publix gift card can be increased when presented at any register in our stores. The new balance cannot exceed the $500 limit. Corporate customers may also add value by calling 1-800-830-8159. This can be a great gift for your college student. It allows you to continuously add money to the card so they can spend on food and other necessities.
What happens if I lose my Publix gift card?
Unfortunately, Publix Supermarket does not hold responsibility if your gift card is lost or stolen and they cannot be replaced for any reason. So, hold on tight to that card!
How can I check the balance of my Publix gift card?
So, you have been cleaning around the house and ended up finding three different Publix gift cards and have no idea what is left on each, if anything? No worries! You are able to check yourPublix Supermarket gift card balance right here at Gift Card Granny. You can also check by presenting them at any supermarket location or by calling the toll-free number.
About Publix Super Market
Publix Super Markets, Inc., commonly known as Publix, is an employee-owned, American supermarket chain headquartered in Lakeland, Florida. Founded in 1930 by George W. Jenkins, Publix is a private corporation that is wholly owned by present and past employees and members of the Jenkins family. Their mission at Publix is to be the premier quality food retailer in the world. They pride themselves in being passionately focused on customer value, intolerant of waste, dedicated to the dignity, value and employment security of their associates, devoted to the highest standards of stewardship for their stockholders, and responsible citizens in their communities.
Comments about Publix Super Market
You may also like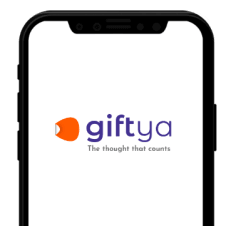 Looking for a new way to gift?
Text friends an egift card in any amount, to any national or local merchant in the U.S., within seconds.
Send a GiftYa