Gift Card Granny wants to help you find the best deal on Shell gift cards.
Trae's Tips and Tricks for Shell
Be Smartphone Savvy. With the Shell app, you can monitor driving, keep important vehicle information handy, find Shell gas stations near you, pay with Shell mobile payment, and get great offers.
Follow and Know. Follow Shell on your favorite social media platforms and find out about company news, job opportunities and more.
Cash in your Grocery Points. Shop at select grocery stores and cash in your rewards points to save money off your next fill-up.
Serving customers across the globe for over 100 years, Shell is a recognized name in the oil and gas industry. Commuting is a necessity and with the help of Shell you can fuel up, grab a quick snack, or make your car squeaky clean before heading to your destnation. What's more, you can use a Shell gift card for any of these purchases. You have options to both save and pay at Shell.
Ways to Save at Shell
You need gas in your vehicle to get where you need to go. So, why not save some money in the process? Besides offering quality fuel and automotive products to their consumers, Shell also offers a variety of ways to save.
By Groceries, Save Money on Gas
When you shop at following retailers, you have the ability to turn your grocery reward points into fuel savings at Shell. If you frequently buy groceries at Kroger (or at one of their subsidiary stores), Jewel-Osco, or HyVee, sign-up for their rewards program and start earning points today. Grocery reward points + fuel savings means you get the most bang for your buck!
Join the Shell Fuel Rewards Program
Sign-up, swipe, and save with your Fuel Rewards card. Get up to $0.05 off per gallon depending on your rewards status. Members can achieve Silver or Gold status. For Silver members, save up to $0.03 per gallon. However, in order to reach the Gold status, you need to fill your gas tank with 5 gallons or more at least 6 times during a 3-month period.
Ways to Pay at Shell
Shell wants to make sure their customers can pay for fuel, products, and services with ease. Among the hustle and bustle of everyday life, you can easily forget to swing by the ATM to grab some cash. Apply for a Shell credit card or redeem a Shell gift card.
Shell Saver Card
The first of its kind, the Shell Saver Card is an efficient and easy way to pay for gas. With this no fee payment method, you link your bank account directly to the card, so transactions are posted quickly. Those who enroll save $0.02 off per gallon at any Shell gas station.
Shell Fleet Card
Shell offers a variety of commercial cards for small and large businesses. Your business can benefit from the fleet card series with access to fuel management tools and money saving rewards. Choose the series that works for your business and see what the Navigator, the Plus, or the small business card can do for you and your team.
Shell Gift Cards
Sold as plastic cards, you have the option to buy two different types of Shell gift cards. There is the standard Shell gift card or the Shell Refillable gift card. Once you have used the entire balance on the standard Shell gift card, it cannot be reused. However, if you buy a Shell Refillable gift card, as long as there is a remaining balance, you can reload it with a minimum of $25 or a maximum of $300.
Shell gift cards make a fantastic present for commuting college students, those who travel often for work, or for everyday use. With reliable and easy payment methods, you can make the daily commute a little less frantic or turn that long road trip into a leisurely drive. As previously mentioned, Shell gift cards make a great gift. But else do you need to know before buying a Shell gift card? Gift Card Granny has the answers to some Shell gift card frequently asked questions.
Frequently Asked Questions
Where can you use a Shell gift card?
With over 14,000 stations across the U.S., you can use your gift card at any Shell gas station, convenience store, or car wash.
How do you use a Shell gift card?
Insert your gift card at the pump or present it to the cashier inside the store. However, if your gift card balance is less than $1, you won't be able use it at the pump. Instead, give your gift card to a station cashier so they can help you apply the balance.
What can you buy with a Shell gift card?
Use your gift card for fuel, vehicle products, snacks, drinks, car washes and other items for sale at any Shell station.
How do I know how much is left on my gift card?
Check your Shell gift card balance.
Can Shell gift cards be replaced?
No. Think of your Shell gift card as that $20 bill in your wallet. Make sure you keep track of it so you can use it.
Are there any additional fees associated with my Shell gift card?
Shell gift cards do not incur any inactivity fees so it's ok if you do not use the card the same day you get it.
About Shell
Shell is one of the largest international energy and petrochemical companies around. Operating in over 70 countries, you can always find a Shell station no matter where you are. Use a Shell gift card to fill up, enjoy some snacks, or to buy automotive products or services.
Comments about Shell
You may also like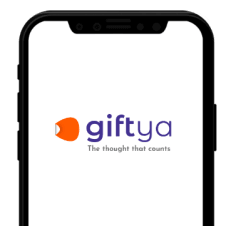 Looking for a new way to gift?
Text friends an egift card in any amount, to any national or local merchant in the U.S., within seconds.
Send a GiftYa