Trae's Tips and Tricks for Starbucks
Check Out Happy Hour. Starbucks regularly offers Happy Hour where you can enjoy half-priced and BOGO handcrafted beverages.
Pay Ahead. Use the Starbucks App to order and pay ahead. Your prepared drink will be waiting for you at the counter!
Become a Starbucks Rewards Member. Members can earn exclusive rewards and points that can add up to free drinks.
Fill Up For Free. If you purchased a hot, iced or Cold Brew coffee, or a hot or iced tea in store, refills are free if you purchased your initial drink using your Starbucks Rewards Card.
BYOT. When you bring in your own tumbler or mug, Starbucks will automatically give you a $0.10 discount on your drink order.
Watch Your Email. If you're a Starbucks Rewards Member, look for periodic emails containing special promotions and discounts.
Get a Free Birthday Drink. As a Starbucks Rewards Member, you'll receive a free birthday drink of your choice.
As much as you might deny it, your monthly Starbucks habit is one that you just don't want to part with. Well good news Starbucks lovers, you no longer have to break the bank enjoying your daily coffee. Serious espresso connoisseurs shared their secret Starbucks coupons, promos and discounts, and Gift Card Granny listened. Who knows -- with all the money you'll save using your Starbucks gift cards discount, you'll finally be able to take that dream vacation! Try out a few of these insider tips from seasoned Starbucks fans the next time you feel like a cup of joe. From free curated beverages to BOGO offers and time-saving tricks, you'll never feel like your paycheck has ended up in the bottom of your Mocha again!
Earn Free Drinks
Earn free drinks on a regular basis by becoming a Starbucks Rewards Member. As a new member, you'll earn a free drink just for singing up. For every $1 spent, you'll receive 2 Stars, which you can collect and redeem for a Starbucks drink of your choice. You can earn Stars by purchasing handcrafted beverages at any Starbucks location and by purchasing merchandise or coffee at your local grocery store. Pick up your Rewards Member card at your local Starbucks store, or sign up online using the Starbucks App. Your new member card will arrive in the mail ready for use.
Stock Up On Discount Starbucks Gift Cards
Save money on every coffee by using discount Starbucks gift cards. Whether you're looking for self-use cards or want to send an eGift to a loved one, Gift Card Granny always locates the best deals on Starbucks gift cards, allowing you to simply save and enjoy. Make sure to register your gift cards to your Starbucks account, which you can access using the Starbucks App. You'll need a minimum balance of $5 in order to upload a new gift card, but since they never expire you can add and enjoy them at any time.
Get a Free Starbucks Birthday Gift
As a Starbucks Rewards Member, you'll receive a free birthday drink every year. Just make a purchase within 12 months of your birthday using your Starbucks Card and you'll receive a message within two days of the special day containing a free gift. To redeem your birthday drink, simply give your Starbucks Card to the barista, or use the Starbucks Mobile App. Your complementary birthday beverage will be applied automatically.
Skip the Lines
Nobody likes to wait in line, but when you use the Starbucks App you won't have to. Login to the app and place your order ahead of time, then walk right up to the counter for your freshly crafted drink. No lines necessary! Since you pay for your order using the Starbucks App, you can simply pick up your drink and go.
Use Starbucks Coupons and Promo Codes
Have your coffee and save money too by combining your Starbucks Gift Cards discount with unique promo codes and coupons found at MyCoupons. On top of the money you'll save using discount Starbucks Gift Cards during checkout, you'll nearly get that Pumpkin Spice Latte for free by applying seasonal coupons available throughout the year.
Enjoy Free Refills
As a Starbucks Rewards Member, you can get free refills on brewed coffee and tea during the same store visit. Just give the barista the same Starbucks Card that you used when paying for your original drink, and enjoy an Iced Coffee, Cold Brew, hot coffee or hot or iced tea on the house. In order to take advantage of Starbucks free refills, you must make your initial purchase in store and not at the drive-thru window.
Don't Miss Starbucks Happy Hour!
Stop by your local Starbucks store during Starbucks Happy Hour for special deals and discounts throughout the year. From 2-for-1 handcrafted beverages to half-priced specialty drinks, you won't want to miss out on an opportunity to savor a Starbucks for less. Make sure to bring along discount Starbucks Gift Cards from Gift Card Granny to use during checkout for even more massive savings!
Bring Your Own Mug
Save while going green by bringing in your own mug or tumbler, which the barista can use when filling your order. By using your own container, you'll receive an additional $0.10 off your purchase. Starbucks even offers refillable containers for purchase right in the store, including reusable Frappuccino tumblers, ceramic mugs perfectly sized for that Grande Mocha and limited-edition drinkware.
Free Barista Pick Drinks
Are you a Starbucks Rewards Visa Cardholder? If not, then you're missing out on a few serious member perks. Once approved, you'll receive instant Gold Level status and benefits, plus an additional Star for every $4 spend using the card, redeemable for free drinks. Starbucks Visa Cardholders also get 8 free curated Barista Picks throughout the year.
Find Secret Starbucks Drinks
Did you know that Starbucks offers secret drinks by request only? The Starbucks Secret Menu showcases fan favorites that you can ask for at the counter. Although not every barista will be familiar with every drink, they will know what to do if you ask for the Starbucks Secret Drink by recipe.
Get Your Pup a Treat, Too!
If your dog enjoys taking a trip to the local Starbucks along with you, make sure to get him a pet-appropriate drink while you're there. Upon request, Starbucks baristas can provide your furry friend with a "Puppacchino," a small cup filled with whipped cream that your dog can enjoy.
Consider a Career Change
Starbucks employees enjoy special perks by coming on board, including 3 free drinks and 1 free food item per shift. Do you love coffee and are currently looking for employment? Working at Starbucks might be the perfect fit for you! As an added benefit, if a Starbucks employee comes in on an off day, they'll also receive 30% off their food and drink order, every time.
Frequently Asked Questions
How do I register discount Starbucks gift cards purchased through Gift Card Granny?
If you are a Starbucks Rewards member, simply add your gift card by entering in the card's 16-digit number. You'll need a minimum of $5 in order to register a physical card.
How can I check the balance on my Starbucks gift card?
Check the balance on your Starbucks gift card with a little help from Granny.
Is there a limit to how many discount Starbucks gift cards I can add to my account?
No. You can register as many Starbucks cards on to your account as you wish, including eGift, seasonal cards, Gold Cards and mini cards.
How can I make my discount Starbucks gift card my Primary Card?
First, register your new card in your Starbucks account. Using the Starbucks App, select "Pay," then tap the card you want to become the primary. Select "Manage," and tap "Primary Card" to complete the change.
How can I reload my discount Starbucks gift card?
You can reload your Starbucks card in person at any Starbucks location, online on the "My Cards" page in your account or on the Starbucks App for Android or iPhone.
When will I receive my free birthday reward?
As long as you joined the Starbucks Rewards program at least 7 days before your birthday, your free birthday reward will automatically show up in your account. You'll see a message 2 days before your special day to remind you to pick up your free handcrafted beverage.
Will I get a free birthday reward every year?
As long as you make at least 1 purchase in a Starbucks store using your Starbucks Card within 12 months of your previous birthday, you will automatically receive your birthday reward in your account.
If I have multiple Starbucks Cards in my account, will I receive multiple birthday rewards?
No. Starbucks Rewards Members will only receive 1 free birthday drink per calendar year, regardless of how many Cards exist in your account.
Can I transfer a balance between two Starbucks Cards in my account?
Yes. As long as one of your Starbucks Cards has a balance of $5 or more, you can transfer your balance to any of the cards listed in your account.
Can I order ahead of time using my Starbucks account?
Yes. Using the Mobile Order & Pay feature, you can place your order and pay ahead of time, then pick up the order at your local Starbucks location.
Where can I find Starbucks coupons, promo codes and special offers?
Sign in to your Starbucks account and opt in to receive emails, which will periodically contain discounts and promotional offers. You can also find unique Starbucks coupons and promotions at MyCoupons, which you can use to save money on your next Starbucks purchase.
About Starbucks
If you're always stopping off for a morning latte, you'll keep more pennies in your pocket by caffeinating with a discount gift card. Since Starbucks has stores on just about every corner of the planet, it shouldn't be hard to find an occasion to use your gift card. Even if you don't, there are no expiration dates or inactivity fees so you can take your time and use your gift card whenever you'd like.
Comments about Starbucks
You may also like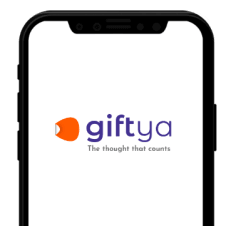 Looking for a new way to gift?
Text friends an egift card in any amount, to any national or local merchant in the U.S., within seconds.
Send a GiftYa