Stein Mart Gift Card Bankruptcy Information
Stein Mart gift cards will no longer be accepted As of September 21/22, Stein Mart gift cards are no longer honored at Stein Mart stores. For more information on Stein Mart's gift card policy with their bankruptcy status, please visit .
Stein Mart's gift card statement: "If you have a Stein Mart gift card or merchandise credit that you did not use or redeem by September 21, 2020, you are entitled to file a proof of claim by October 21, 2020, the Bankruptcy Court-approved bar date deadline, in Stein Mart's chapter 11 bankruptcy case. The place for filing and instructions for filing a proof of claim may be found at https://cases.stretto.com/SteinMart, the website of Stein Mart's noticing/claims agent. The filing of a proof of claim does not automatically mean that you have an allowed claim or assure that you will recover any money on account of your claim in the Bankruptcy Case."
Answers to your questions about Stein Mart gift cards
Where are Stein Mart gift cards sold?
If you're looking for all the latest clothing, decor, and accessories, look no further than your local Stein Mart! This store just seems to have it all, and at prices much lower than other department stores. Stein Mart definitely has gift cards available for purchase, just stop into your local store and ask a sales associate for assistance. Let them know what amount you'd like to purchase, and that's it! You can also pick up a Stein Mart gift card at steinmart.com at any time of day or night.
What types of gift cards did Stein Mart offer?
Stein Mart offered both plastic and electronic gift cards, and both were redeemable either in-store or for any online purchase.
How do I use a Stein Mart gift card?
If you want to redeem in-store, simply bring your plastic gift card with you, or print out the email containing your electronic gift card number. You can also use both types of gift cards online as well. For a plastic card, just make sure you have your gift card number and PIN, and for an electronic gift card, make sure you have the number sent over in your email.
Once I purchase a Stein Mart gift card, am I able to change the amount?
No, once you decide on an amount for your gift card and you have completed the purchase you are not able to change this value.
How do I check my gift card balance?
Check your Stein Mart gift card balance using any of the following ways.
Do Stein Mart gift cards expire?
No, your Stein Mart card is guaranteed to last until you decide to use it. It doesn't expire, and there are never any fees associated with your gift card. Keep it around until you find the perfect dress, necklace, suit, shirt, or coat for you or someone in your family.
About Stein Mart
Stein Mart was originally founded by Sam Stein in 1908 and has since grown into a leading name in fashion and home decor. Its 300 stores focus on providing amazing fashion pieces to men, women, and children, as well as inspiring designs to complete the look of your home-- all at a discounted price. Whether you're looking for bath mats, linens, kitchen appliances, shoes, jewelry, or just need a great pair of jeans, Stein Mart is sure to have what you're looking for.
Comments about Stein Mart
You may also like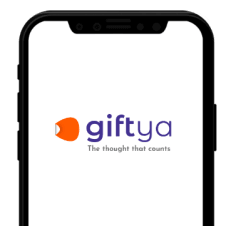 Looking for a new way to gift?
Text friends an egift card in any amount, to any national or local merchant in the U.S., within seconds.
Send a GiftYa