Buy a Trader Joes Gift Card
Gift Card Granny wants to help you find the best deal on Trader Joe's gift cards.
Trae's Tips and Tricks for Trader Joe's
Arrive Early. At Trader Joe's, the early bird gets the hummus! Since products get restocked every morning, you'll have the best chance of snagging your favorite foods if you arrive when the doors open.
BYOB and Win! When you bring your own bags to Trader Joe's, you'll be entered in a weekly raffle to win a $25 gift card. There's no limit to how many times you can enter, so get shopping!
Try Before You Buy. Trader Joe's offers snack stations throughout the store, but Crew Members will also open a package to let you try before you buy. Just ask!
Read the Fearless Flyer. Inside, you'll find whimsical stories about products, seasonal deals, discounts on specific items and more. Pick up a Fearless Flyer in the store, view it online or sign up to have them delivered to your door.
Don't like it? Return it! If you're unsatisfied with a product purchased at Trader Joe's, simply bring it in to the store with your receipt for a full refund. No questions asked.
Bring Coupons. While Trader Joe's does not offer in-store coupons, they do accept brand-specific, manufacturer's coupons.
Who says health food has to cost a small fortune? Money-saving enthusiasts across the country can agree that Trader Joe's is THE place to go for the best deals, discounts and sales on specialty products, international foods and some of the top natural health brands around. To experience the best of Trader Joe's product list and prices, read our helpful tips. Save time and money, and get the most out of your grocery store trip.
Become an Early Bird
For all you late sleepers out there -- you might be missing out on huge discounts. If you've ever waited until the afternoon or evening to shop, you know what a gamble it can be to snag the best deals. Set your alarm clock so that you arrive right when Trader Joe's opens their doors, and you'll get first dibs on all the newly discounted products.
Bring Coupons
Although Trader Joe's doesn't typically supply their own coupons, you can use brand-specific manufacturer's coupons and apply them during checkout. Look for weekly Trader Joe's sales and specials, then stack your coupons for massive savings on your next shopping trip. It's a simple and easy way to get the products you love for the lowest price possible.
Grab Your Bags
Not only is bringing your own bags with you eco-conscious and resourceful, but at Trader Joe's it could also mean the chance for a $25 Trader Joe's gift card. Each time you spend at least $25 on your grocery trip, you'll be entered into a weekly raffle to win the gift card. There's no limit to how many times you can enter per week, so buying all of your groceries from Trader Joe's could really increase your odds of winning.
Read The Fearless Flyer
While you're always sure to find great deals at Trader Joe's every day, preparing ahead of time by reading the Fearless Flyer can help you stay on top of your grocery game. Grab a Fearless Flyer at any Trader Joes store, view it online, or have one mailed right to your door when you sign up for their mailing list. Inside the Flyer, you'll find deals on specifically spotlighted products, whimsical stories and regular specials taking place.
Enjoy a Generous Return Policy
Let's face it, everyone buys a new product only to later discover they don't really like it. At Trader Joe's you won't have to worry about bringing home wilted lettuce or strange-tasting chips. Their generous return policy allows you to return any item for a full refund, no questions asked. Just make sure to bring in your receipt!
Sample Before You Buy
How can you really know if you'll like that unusual cheese, gluten-free snack food or hand lotion? Trader Joe's says you should try it out before you buy it! While you shop, look for sample stations placed conveniently throughout the store. Taste a new brand of coffee or try seasonal foods before buying them. You can also talk to a Trader Joe's Crew Member and let them know that you're interested in finding out more about a certain product. Not only will they give you all the information you'll need to make an informed decision, but they'll even open a product to let you try it out.
Try Out the Cheese
Think you need to plan an expensive cheese-tasting trip around Europe? Think again! With artisan domestic and imported cheeses from Italy, Ireland, France and Great Britain, you won't want to miss out on the unique cheese section at Trader Joe's. Even if you're a lifelong cheese connoisseur, you'll love the selection of specialty cheeses at Trader Joe's, all at lower prices than you would find at a regular grocery store.
Stock Your Freezer
Nothing beats the dinnertime blues like having a freezer stocked with healthy meals that you can have on hand at a moment's notice. At Trader Joe's, you'll find some of the least expensive, highest quality frozen meals available. Not only does Trader Joe's stock their own line of frozen meals, but you'll also find a wide array of top brands, like Amy's and Annie's.
Huge Savings on Snacks
Calling all snackers! Trader Joe's has everything you need to make your taste buds sing, and at much lower prices than a regular grocery store, too! Whether you're looking for something salty, like organic crackers and avocado oil chips, or something sweet, like Fair-Trade chocolate and ice cream, you'll love the variety and deep discounts you'll find on snack foods at Trader Joe's!
Value-Priced Drinks
Originally sold in 2002 for under $2, "Two-Buck Chuck," or the Charles Shaw wine, soon became a top seller at Trader Joe's. You'll still find "Two-Buck Chuck" for under $3, along with some of the best artisan wines and craft beers in the country for less than you'll find them at other stores. Not sure about an unfamiliar brand? Just ask a Crew Member for a sample!
Frequently Asked Questions
Does Trader Joes have gift cards?
Yes, they do. However, they are only available as plastic gift cards.
Where can I use my Trader Joes gift card?
Trader Joes gift cards can only be redeemed in-store. Find a location near you.
How do I use my gift card?
After you've filled your cart with delcious goodies, hand the cashier your gift card at any Trader Joes store.
How can I find my Trader Joes gift card balance?
Use one of the following methods to check your balance.
About Trader Joes
Enjoy a fun shopping experience and delicious food with Trader Joe's gift cards. They are a chain of specialty grocery stores that have a unique shopping environment with innovative, hard-to-find, flavorful foods. Trader Joe's prides itself on being able to offer great products at great prices. Use Trader Joe's gift cards at any one of their grocery locations.
Comments about Trader Joes
You may also like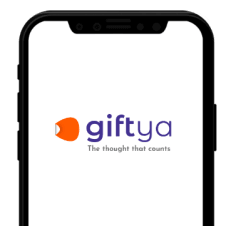 Looking for a new way to gift?
Text friends an egift card in any amount, to any national or local merchant in the U.S., within seconds.
Send a GiftYa