Whole Foods Tips and Tricks
Bring your own bags. In the interest of saving the planet, Whole Foods offers each customer who brings along reusable bags a 10-cent discount per bag.
Get the Whole Foods Market App. This app is free to download, and it allows you to see all the deals in the store. Plus, it includes digital coupons that are super easy to use. Instead of using many paper coupons, you can just scan a single barcode when you checkout, and all relevant deals will automatically be applied.
Ask for a punch card. Punch cards vary from store to store, but they can offer some delicious deals, from sandwiches to sushi. Ask around at your local Whole Foods, and they may just provide you with one.
Use your Prime membership.Because Whole Foods is now owned by Amazon, they offer special deals for Prime members, as well as an extra 10% off all sale items. If you want to take advantage of your membership, use the Whole Foods Market app or link your phone number to your Amazon account. You can then scan the app or enter your phone number at checkout.
Looking to become healthier, happier, and still eat plenty of delicious food? Then Whole Foods might be just the store for you. With a focus on organic, non-GMO, healthy alternatives, Whole Foods is a magnet for health nuts and harried mothers alike. But, because the food is so high-quality, it isn't always cheap — unless you pay with a discounted gift card, that is!
Go Organic at Whole Foods
Organic foods are those grown without the assistance of pesticides or other synthetic materials, like some fertilizers and growth hormones. This means that they are completely free of the toxins that are present in pesticides, and they're non-GMO. Organic animal products are more humane because the animals must be raised without the use of antibiotics or growth hormones, and with outdoor access. When you buy organic at Whole Foods, you can rest easy in knowing that your food is completely toxin-free and grown or raised with integrity.
Experiment In The Kitchen with Whole Foods Recipes
If you're ever unsure of what to cook, check out Whole Foods' recipes for inspiration. With plenty of healthy (and not-so-healthy) ideas, plus options for people with any kind of dietary restrictions, Whole Foods has a recipe for everyone. They'll help you prepare for any occasion, with recipes for Christmas, Hanukkah, Halloween, Thanksgiving, and more. Plus, you can buy all of your ingredients in just one trip to Whole Foods!
Whole Foods Supports Local Businesses
Although Whole Foods is a chain with many stores throughout the US and the UK, the company supports local farmers and artisans by selling their unique products. This is really a win-win for you — you get to try a rotating cast of cool new products, and you'll be giving back to your community while you're at it.
Giving Back
Whole Foods supports many different nonprofit organizations, including four of their own — Whole Planet, Whole Kids, Whole Cities, and Whole Trade. As the names would suggest, each focuses on a different food-related cause, whether it's supporting economic growth in developing countries, providing nutrition education, expanding access to healthy food in underserved communities, or focusing on ethical sourcing and improvement of working conditions. When you shop at Whole Foods, you'll also be providing food, education, and livelihood to those who need it most.
Frequently Asked Questions About Whole Foods Gift Cards
Can I use my Whole Foods gift card for an online purchase?
No, gift cards cannot be used for online purchases.
Do Whole Foods gift cards expire?
No, Whole Foods gift cards will never expire, nor will you ever have to pay a service fee on your gift card!
Can I reload my Whole Foods gift card?
Yes, every gift card can be reloaded with any dollar amount from $5 to $500.
How do I check my Whole Foods gift card balance?
It's a pain to run out of money while shopping for groceries, so we make it super easy to check your balance online.
Is my Whole Foods gift card environmentally friendly?
Yes! Whole Foods gift cards are composed of paper and wood and can be composted. Alternately, you can bring in your gift cards from any store (yes, even if they're plastic) and Whole Foods will recycle them for you.
Will Whole Foods replace my gift card if it is lost or stolen?
Whole Foods does not replace gift cards, so keep a close eye on your gift card.
About Whole Foods
Known for their natural and organic groceries, Whole Foods prides itself on offering the highest-quality, healthiest food that can be found in any supermarket. With strict standards and a love for local, this unique grocery store focuses on providing the best for its patrons and the planet as a whole. You can find organic, non-GMO products lining the shelves, alongside many gluten-free, vegan, and vegetarian options. You can also find household goods, pet supplies , and floral arrangements in many stores.
Comments about Whole Foods
You may also like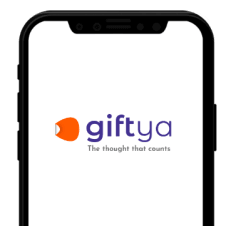 Looking for a new way to gift?
Text friends an egift card in any amount, to any national or local merchant in the U.S., within seconds.
Send a GiftYa