Next Gen Gift Cards
You want to support brands you believe in - brands that add value to your life, give you more time with friends & family ...and Gift Card Granny wants to help you save money doing it!
Trending Gift Card Brands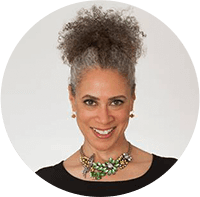 PR Contact
Trae Bodge, Money Saving Expert
Trae Bodge is a lifestyle journalist spreading the word on smart shopping. She has appeared on Rachel Ray, CNBC.com, Inside Edition, and many other major network television programs. If you are interested in featuring Gift Card Granny or interviewing Trae, please send a contact email through our Press page.
Read Press
What are Next Gen gift cards?
Brands that are innovators
From market disruptors like Hulu, Netflix and Sling to subscription services like StitchFix, BirchBox and Dollar Shave Club – next generation gift card brands are innovators across the board.
Gift Card Granny has gathered the best discounts on these trending gift cards for you.
Brands with a purpose
What a brand stands for and the value it brings to consumers is important. Next generation gift card brands understand that – valuing experiences, connection and community.
Gift Card Granny helps you save on everyday purchases… saving more on what matters to you.
View Trending Gift Card Brands